United States Salonen, Beethoven, Norman: Martin Chalifour (violin), Robert DeMaine (cello), Joanne Pearce Martin (piano), Los Angeles Philharmonic / Gustavo Dudamel (conductor), Walt Disney Concert Hall, Los Angeles 4.10.2018. (DD)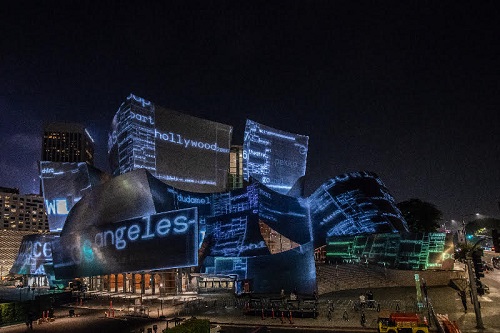 Salonen – LA Variations
Beethoven – Concerto for Violin, Cello and Piano in C major Op.56
Norman – Sustain
The Los Angeles Philharmonic celebrated the start of its centennial season with as rich and varied a program as one could imagine. Indeed, the entire 2018-2019 season presents a wider range of offerings than this longtime patron has ever seen or heard.
Gustavo Dudamel kicked off the 100th season with Esa-Pekka Salonen's LA Variations, a piece written for the La Phil and premiered in 1997 with Salonen conducting the orchestra. A stunning work then, it has only gotten better over the 22 years since its first performance. It's a unified, centered piece in a single movement but with 17 distinct sections. By Salonen's own description, these sections contain mixed hexachords, variations con quasi-folk tunes, two 'Big Chords' (and they were big!), chorales, canons, scherzos, a 'Big Machine' that turns out to be an homage to Salonen's idol, Jean Sibelius, and a percussive rhythmic motif. Plus lots more packed into a less-than-twenty-minute single movement. With many surprises and a couple of sections of tenuous tranquility, LA Variations remains as fresh and compelling as any masterpiece ought to be.
The Salonen was followed by Beethoven's Concerto in C major for Violin, Cello and Piano, with soloists drawn from the orchestra: principal concertmaster Martin Chalifour, principal cello Robert DeMaine and chair of the piano/keyboard division, Joanne Pearce Martin. All are artists of the first rank, and their individual and combined performances attested to that fact. I find Beethoven's Triple Concerto problematic, but it certainly has a kind of lofty, aristocratic quality in its conception, and the construction is tight and balanced. This middle period of Beethoven teems with masterpieces, and the Triple Concerto has always, to my ears, fallen just short of that designation. That said, an orchestra of this caliber with its crème de la crème playing the solo roles is a wonder in its own right – in particular the intense expressiveness of the middle movement, all too brief and fleeting.
The concert concluded with a premiere, Andrew Norman's 2018 Sustain, for a massive orchestra joined by a bevy of percussion instruments. In his remarks before the concert, the composer was sparing with details, but asked that the many meanings of the word 'sustain' be considered in both perception and appreciation. His vision of a future time was beautiful and bracing, but sometimes ominous and frightening too.
That it was spacious is undeniable. Three massive crescendos served as distinctive markers along the way, maybe a conclusion, maybe a beginning, maybe both. It was a composition of considerable variety within firmly drawn but malleable parameters. One didn't listen for the details of the music, though they were certainly evident, but rather for the grand movement of waves of sound. There could be credible analyses of the composition made by astronomers, biologists, chemists, psychologists, literary critics and physicists seeking to make some sense of Sustain: its meanings seem multiple and pliable. Like all contemporary music, it calls for second and third hearings.
The concert was preceded by a brisk and entertaining lecture and a conversation with Andrew Norman led by Kristi Brown, Chair of the Music History and Literature Department at the Colburn Conservatory of Music. Her questions were alternately penetrating and humorous, delivered with a smile and incredibly illuminating while being incredibly entertaining.
Disney Hall in downtown Los Angeles is surrounded by skyscrapers, apartments, condominiums, a first-rate music conservatory (The Colburn School), civic buildings and courthouses. The season's opening was celebrated with a 15-minute multiple and moveable light projection against the many-sided concert hall. Pictures of concert artists, abstract patterns and other gigantic images cascaded down the sides of the building, shuffled and reshuffled into a feast of dizzying visuals with audio accompaniment. Thousands of spectators came out to watch, crowding the streets, sidewalks and parking lots around the concert hall. One of the last times I saw a light show like this was in Northern Canada, and before that there was The Fillmore in San Francisco, circa 1969, and a Jefferson Airplane performance of 'White Rabbit'. I came with strong misgivings but left charmed by the evanescent experience.
Douglas Dutton