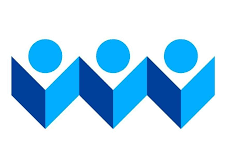 THREE CHOIRS FESTIVAL 2021
It was a bitter disappointment when the Covid pandemic forced the cancellation of the 2020 Three Choirs Festival in Worcester; this was the first time in its 300-year history that the Festival had been cancelled other than during war time. Since then, the outlook for live music-making in the UK has been very uncertain, but the highly successful vaccination programme and a very welcome significant reduction in case numbers has brought optimism and the Three Choirs has announced a programme for the 2021 Festival. The city of Worcester has again been given the opportunity to act as host and the Festival will run from 24 July to 1 August.
Artistic Director Samuel Hudson has managed to retain a great deal of the programme that was planned for last year though, inevitably, some changes have been necessary, one factor being that the Festival Chorus will have less preparation time available. The theme of the 2020 festival was to have been 'Voyages'. For 2021 that has been modified, very appropriately in the circumstances, to 'Bold Adventures', an umbrella title under which many of the items carried over from the 2020 plans will fit very comfortably.
In presenting the programme, Dr Alexis Paterson, the Three Choirs Festival Chief Executive, understandably mixed excitement and a note of caution: 'To put a chorus on our stage once more will bring joy to so many. We know that our most ambitious plans are dependent on the continued success of the government's roadmap, and have made arrangements for suitable alternatives should that roadmap falter.' Let's hope those contingency plans aren't needed.
When I read the prospectus, a number of highlights caught my eye, including the first night performance of Elgar's The Music Makers which Samuel Hudson will conduct (24 July). He'll be on the rostrum, too, at the other end of the festival to conduct a programme including Walton's thrilling Belshazzar's Feast (31 July). In between, Mr Hudson will conduct an enticing programme retained in its entirety from the 2020 plans. Joshua Ellicott will be the soloist in Britten's Saint Nicholas. There'll also be a chance to hear Visions, a less well-known work by John Rutter, and there'll be a revival of Centuries of Meditations (2012) by Dobrinka Tabakova (30 July). The Three Choirs Festival Youth Choir was due to sing that programme in 2020 but instead it will now be performed by the Worcester Cathedral Choir. However, the Youth Choir will still have their own programme, and a delightful one it is. Geraint Bowen, Hereford Cathedral's Director of Music, will lead them in a concert that includes Duruflé's serene Requiem and Fauré's delectable Cantique de Jean Racine (28 July).Mr Bowen will be back onstage the following evening to conduct the traditional concert by the combined choirs of the three cathedrals. On the programme will be Bach's Magnificat and Membra Jesu Nostri by Buxtehude (29 July).
Adrian Partington, Director of Music at Gloucester Cathedral, also has two concerts. He's going to conduct an English rarity in the shape of the choral symphony, Odysseus (1938) by Cecil Armstrong Gibbs (1889-1960). A recording of Odysseus was made a few years ago (Dutton Epoch CDLX7201) but otherwise it is little known nowadays. It will be fascinating to hear this work live and also what is believed to be only the second performance of a short orchestral work, Solemn Prelude by Samuel Coleridge-Taylor (27 July). Mr Partington will also be in charge of a morning concert which includes an exciting twentieth century score, The Great Journey (1988) by Colin Matthews. This vivid piece relates the story of the Spanish Conquistadores' voyage to South America. The soloist will be baritone Roderick Williams. (26 July).
Gabriel Jackson is one of several important contemporary composers whose music will be heard. The Marian Consort will sing his compelling Stabat Mater, a work written for them in 2017 and which they have recorded (review) (26 July). The previous evening will bring a highly-anticipated event. Guest conductor David Hill will direct the world premiere of The World Imagined, a major work by Gabriel Jackson, commissioned by the Festival; originally it was intended that this big new score would be unveiled at the 2020 Festival. The new score is described as 'an ecstatic contemplation of creation and humankind's small place in an infinite cosmos'. Jackson has a gift for fertile and imaginative choral and instrumental textures so this promises to be an unmissable concert. (25 July).
Paul McCreesh and the Gabrieli Consort and Players were due to bring their highly acclaimed interpretation of Purcell's King Arthur in 2020. Happily, it's been possible to rearrange that performance in 2021 (26 July). McCreesh and the Gabrieli Consort and Players will be making a second appearance, right at the end of the Festival. What makes this event particularly noteworthy is that they'll be joined by Gabrieli Roar, the phenomenal large youth choir established by Gabrieli a few years ago. In a concert entitled 'Re-Creation' they'll be performing Haydn's great oratorio Creation. Some years ago, Paul McCreesh made a spectacular recording of this work (review) and the opportunity to experience him and his musicians in this much-loved masterpiece is not to be missed (1 August).
Other events carried over from the 2020 programme include a morning concert by another ensemble of highly talented young singers, the National Youth Choir of Great Britain, conducted by Ben Parry. They will offer a varied and tempting mixed programme (31 July). Also carried over from 2020 is a celebrity organ recital by David Briggs. He'll play his arrangement of Vaughan Williams' Fifth Symphony as well as the UK premiere of his own Variations on 'Take the A Train' (29 July).
Chamber music and song recitals will also feature strongly during the week. The service of Choral Evensong is always a daily cornerstone of the Festival and the music for this year's services will give particular prominence to British composers, including the first performance of two brand-new pieces by John Rutter at the Wednesday service, which will be broadcast live on BBC Radio 3 (28 July). Radio 3 will also be recording for future transmission another service of Evensong at which the Choir of Worcester Cathedral will sing (27 July). This is one of several events with which the Festival will celebrate the 400th anniversary of the granting of a Royal Charter to the City of Worcester in 1621.
This preview has merely scratched the surface of a wide-ranging and exciting programme of concerts, recitals, talks and other events. The full programme is now available to view online at www.3choirs.org. Booking opens in May when bookings can be made by phone on 01452 768 928 or through the Festival website
Finally, it's appropriate to emphasise that the Festival organisers are alive to the pandemic-related uncertainties which still exist. In announcing the programme, they made this statement: 'The organisers are keen to emphasise that, while they are optimistic this year's festival will look and feel as normal as possible, the safety of its audience, artists and staff is of utmost importance. As a result, four headline concerts featuring the 170-strong festival chorus and orchestra may be substituted, should the removal of all limitations on social contact in Stage 4 of the government's roadmap falter. For audiences, safety measures will follow the most recent government guidance at the time, and a limited number of tickets will be released during the first sales period with the expectation that further tickets can be made available as restrictions ease. However the national picture develops, the Three Choirs Festival organisers say they will provide the warm festival atmosphere that audiences have come to expect. Full details on how the festival is being made COVID-safe will be available at 3choirs.org in the coming months.'
John Quinn