Switzerland Beethoven, Fidelio (semi-staged): Soloists, Zürcher Sing-Akademie, Tonhalle Orchestra Zurich / Paavo Järvi (conductor). Tonhalle, Zurich, 16.6.2023. (JR)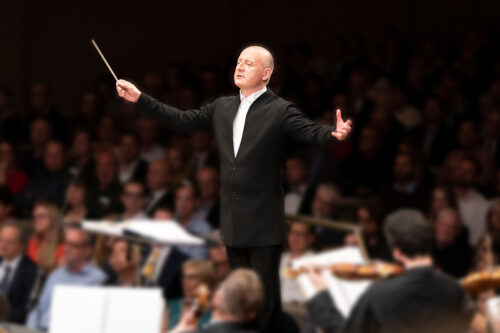 Beethoven – Fidelio, Op.72 (1814 Version)
Production:
Director, Concept – Eva Buchmann
Dramaturgy – Ben Hurkmans
Costumes – Selina Tholl
Vocal assistant – Sebastian Breuing
Chorus master – Florian Helgath
Cast:X
Leonore – Jacquelyn Wagner
Florestan – Michael Schade
Rocco – Christoph Fischesser
Marzelline – Katharina Konradi
Jaquino – Patrick Grahl
Don Pizarro – Shenyang
Don Fernando – Tareq Nazmi
Speaker – Stefan Kurt
This performance of Fidelio was originally intended to be given as part of the Beethoven 250th centenary, but that fell foul of Covid. The performance had to be postponed to happier times.
Fidelio is a problematic work in many ways, recognised both as a great work, an uneven masterpiece, but also having many weaknesses. Beethoven struggled with it, through many revisions over eleven years and toying with a number of overtures. Even when finished, in its fourth and final version (1814), Beethoven was apparently dissatisfied with it. It is commonly said that Beethoven was not a natural when it came to writing for voices, quite often the singer has to sustain high notes for a very long time, and there are some difficult vocal leaps. Fidelio was Beethoven's only opera; he clearly was not wholly comfortable with the genre. The first act is more of a Singspiel (in the manner of Mozart's The Magic Flute), the second act has arias as one would expect and ends with more than a nod to the Choral Symphony, which would be written some ten years later.
The problem with many productions is the interjection of spoken text. Director Eva Buchmann dispenses with that entirely, which meant it was hard for those unfamiliar with the synopsis to follow the plot, especially as the auditorium was plunged into darkness so we could not follow the libretto printed in full in the concert programme. The lack of surtitles also did not help, and not all singers had the clearest German diction. Buchmann added a speaker (highly regarded Swiss actor Stefan Kurt) to interject with readings from some of Beethoven's letters written around the time of composition. Interesting and often humorous as the letters were, it all added to a sense of oddity of the performance. Kurt spoke rather too quickly, and despite being amplified his diction was strangely unclear at times.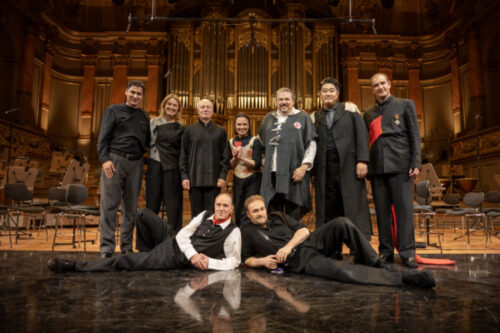 Costumes were modern, but reminiscent of Star Trek. Staging was non-controversial and certainly helped some to understand the action  Musically, I have plenty of praise. In no particular order, Christoph Fischesser, the deep German bass, can do no wrong and is always a star attraction. Katharina Konradi, a Kyrgyzstani soprano, impressed greatly as Marzelline, and was very warmly received: her aria 'O wär ich schon mit die vereint' was beautifully sung, crystal-clear top notes. We will no doubt hear much more of her. I also very much liked Patrick Grahl's clean tenor, he is a former member of the Thomanerchor: a voice to watch. Shenyang as the evil Don Pizarro was suitably stentorian and had plenty of heft. I have admired Tareq Nazmi's bass in the past and still do; he was first-rate as Don Ferrando. Which brings me to the main protagonists: American soprano Jacquelyn Wagner has a light, attractive voice but occasionally lacked sufficient volume. Michael Schade struggled with his high notes and his voice tended to dryness. With apologies to Schade it would be hard to imagine him in a fully-staged production as a starving prisoner in a dungeon und thrilled by a chunk of dry bread. The vocal highlights of this production were the quintet in Act II and the mellifluous singing of the Zürcher Sing-Akademie.
Paavo Järvi delivered a blistering Overture, faster it simply could not be played. He then entered relaxed mode to guide the singers expertly through the work. The Tonhalle Orchestra played with its customary aplomb, I highlight Simon Fuchs's many contributions (oboe) and the skilful timpanist Benjamin Forster with his hard sticks on baroque kettle drums. The horns did not have a happy night, plenty of fluffs in the first act; they must have had a team talk in the interval and more than redeemed themselves afterwards with some finely blended ensemble playing.
The performance was recorded and should be available on CD later in the year. There is a second performance so that, no doubt, the issue with the horn will be corrected.
John Rhodes