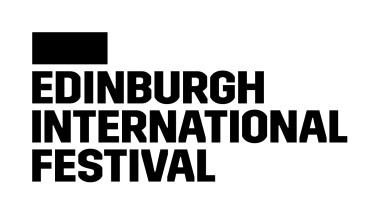 United Kingdom Edinburgh International Festival 2018 [1] – Vivaldi & Telemann: Nicola Benedetti (violin), Academy of Ancient Music / Richard Egarr (director/harpsichord), Queen's Hall, Edinburgh, 4.8.2018. (SRT)
Vivaldi – Violin Concerto in D 'Il grosso mogul'; Harpsichord Concerto in A RV780; 'Dresden' Concerto for violin in F
Telemann – Violin Concerto in A 'The Frogs'; Alster Overture-Suite; Concerto in C for four violins
Nicola Benedetti is Scotland's favourite soloist. Edinburgh audiences can rely on hearing her several times a year and, having been lucky enough to be in her audiences lots of times, she has always come across as a consummate musician and a deeply thoughtful artist. Today, however, she revealed a new string to her already bewitching bow: Benedetti the showman.
On the one hand, having her as the soloist with a small band like the Academy of Ancient Music casts her as first among equals, but in Vivaldi's Grosso Mogul concerto her playing was so dazzling that sparks seemed to be flying from her violin. I don't think I've ever seen her carry off something with such outright virtuosic flair, be it in the fanfare cadenza of the final movement or the gentle chirrupings of the first. What was really remarkable, however, was that she could make it all sound so sweet in the process. Richard Egarr's band played with fizzing (and sometimes slightly acerbic) brilliance, but Benedetti managed to spin all her notes while still sounding delightfully lyrical and beautifully elegant.
It's things like that which make her special, and she also put it to good use in the altogether more ebullient Dresden concerto that ended the programme. She could milk the humour for Telemann's Frogs concerto, too, whose repeated barrel notes seem to mimic amphibian croaking, though a more pervasive sound was that of knowing laughter from the Queen's Hall audience. In what is the quintessence of the Festival 'in-crowd', it's important to demonstrate that you've read the programme and you get the joke.
I was a bit worried that this opening programme for the EIF's Queen's Hall series might be a bit samey (you know what they say about Vivaldi having written the same concerto 300 times), but in reality the programme was so well crafted that this was never a danger, and that came to a head in Telemann's Alster Suite where the composer marshals an unusual orchestra – four natural horns but no violas – to recreate sounds as diverse as echoing cannonades, a flock of crows and a rustic band. Egarr, too, demonstrated his own wizardry as soloist in Vivaldi's harpsichord concerto, creating a brilliant swirl of notes for the outer movements before dissolving into a lilting Siciliana for the central Andante.
In the end, however, the most moving part of the concert was also its least ostentatious. Telemann's 'Concerto' for four solo violins is really a kind of four-handed sonata without orchestra, but hearing Benedetti play it with three violinists from the band was utterly spellbinding. Here she wasn't first among equals but just another team player, as the four violinists slotted into one another like a Chinese puzzle, creating musical lines that both mirrored and grew out of one another. Showy or not, that's the hallmark of real musical class.
Simon Thompson
For more about the EIF click here.