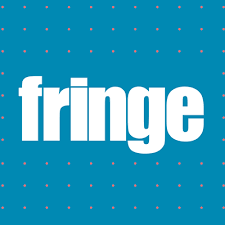 United Kingdom Edinburgh Festival Fringe 2019 [3] – ROSL & Pianodrome: Edinburgh. (SRT)
Royal Overseas League at the Royal Scots Club, 12.8.2019.
Pianodrome, 17.9.2019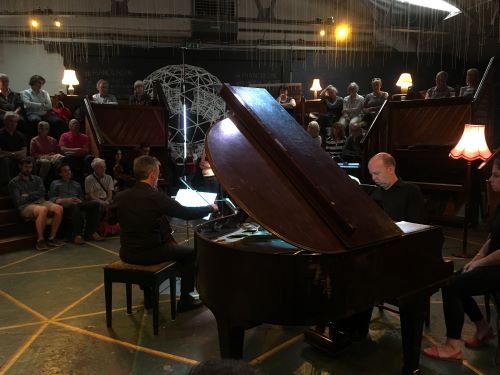 I only managed to make it to one concert in the Royal Overseas League series last week, but it was a good one, featuring baby-faced Italian/Australian pianist Jonathan Ferrucci. He's a miniature figure at the piano, but his playing is magnificent, and his programme was extremely well chosen, too. He finished his recital with all 24 of Chopin's Op.28 Preludes, and played them in ways that emphasised their dramatic unity, something that's much more apparent here than in, say, the Well-Tempered Clavier. The Sostenuto D-flat prelude was the central player in his dramatic conception, but everywhere there was colour and passion, and he played the Largo C minor prelude with such focus that I feared he'd hyperventilate! Pairing that with Fauré's C-sharp minor Theme and Variations was a lovely touch: these variations have unity and diversity within them, just like Chopin's Preludes, and I loved the way Ferruccio shaped them with variety but with a linear sense of purpose that found a strange consummation in the final, major key variation. He couldn't stick around after the concert because he was playing live on BBC Radio 3 later that afternoon. Great things beckon, I'm sure. 
The prize for the strangest music venue at the Fringe this year must, surely, go to the Pianodrome, which describes itself as 'the world's first 100-seater amphitheatre made entirely from over 52 recycled pianos'. No, you did not misread this. Tucked away in the painfully cool surroundings of Pitt Street Market, the Pianodrome is, on the one hand, 'a radical reimagining of what this piano is and can be in today's throw-away culture'. Equally, however, it's a surprisingly effective venue to hear music.
I heard the Hebrides Ensemble playing Janáček's Dumka and Dvořák's Dumky Trio (which, by remarkable coincidence, I'd heard the Nash Ensemble play only that morning). They also played music from Nigel Osborne's opera The Piano Tuner, sparer and more experimental in its sound world. The whole thing was rather exciting, however. Listening to the Janáček, in particular, it reminded me that chamber music was often written to be experienced in very intimate surroundings, and the Pianodrome's unique acoustic took a pretty mediocre piano and made it sound rather wonderful. Artistic Director William Conway talked us through the music before they played it, and created a refreshingly relaxed environment where kids chatted and adults walked around and took photos during the music (including mine below).
It's utterly bizarre, of course, but you find yourself sitting, in effect, inside a piano listening to its music being played, and the unique acoustic is extraordinary, on its own worth making the journey to Leith to try it. Bonkers, but then what else is the Fringe for? They have a lot more coming up before 25th August: this is music to be experienced rather than just heard.
Simon Thompson
The Edinburgh Festival Fringe runs until the end of August at venues across the city. For full details click here.