08/05/2019
English National Ballet is pleased to announce the winner of the 2019 Emerging Dancer Award is Julia Conway.
Having performed the Flames of Paris pas de deux with partner Rentaro Nakaaki and Untitled Code, a solo by choreographed by Rambert dancer Miguel Altunaga, Julia Conway was announced as winner on stage at Sadler's Wells – and livestreamed to audiences across the world on Tuesday 7 May 2019 – by Artistic Director of English National Ballet, Tamara Rojo. Read more
03/05/2019

City of Birmingham Symphony Orchestra launches centenary celebrations with ambitious 2019-2020 season
Full season details CLICK HERE Read more
25/04/2019
2019 Elgar Festival: 30 May – 2 June 2019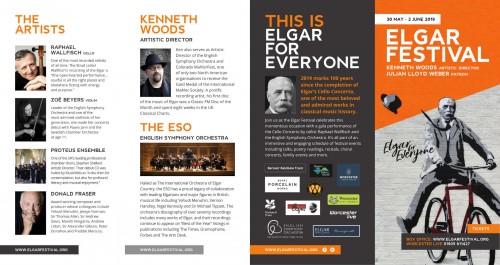 Festivals abound in the UK and here's another one and one specific to a composer with an international reputation yet inextricably associated with England and Wales and with the city of his birth. Straddling the end of May and the start of June this year the City of Worcester and the English Symphony Orchestra hold the 2019 Elgar Festival. Read more
23/04/2019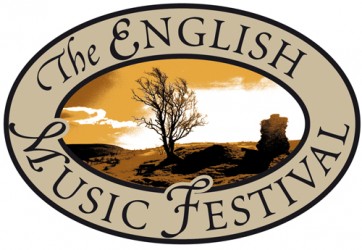 English Music Festival – Friday 24 May to Monday 27 May 2019
World premiere performances of tonal works from the heartland years of the English musical renaissance
A survey of the brightest and best from songs to works for smaller orchestras, choirs and two pianos
A practical vote of confidence in securing a hearing for British music of the twentieth century
18/04/2019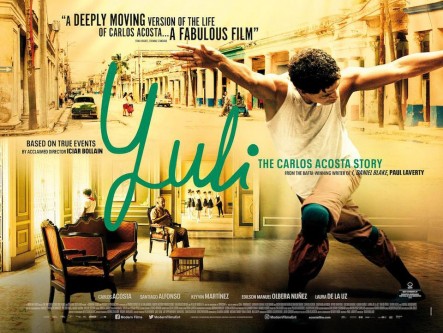 Yuli – The Carlos Acosta Story
Sadler's Wells, EC1R 4TN
Monday 6 May 2019 at 6pm
Tickets: £25
Ticket Office: 020 7863 8000 or www.sadlerswells.com Read more
18/04/2019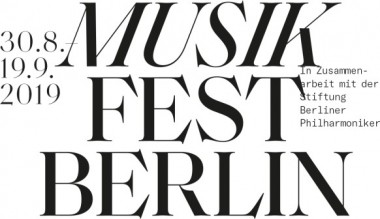 15th Musikfest Berlin from 30 August to 19 September 2019
Musikfest Berlin 2019: Hector Berlioz and European Modernism
Musikfest Berlin, hosted by Berliner Festspiele in cooperation with the Foundation Berliner Philharmoniker, has published its programme. Book your tickets now click here. Read more
18/04/2019


Enjoy a rare chance to hear Anton Rubinstein's opera The Demon in a concert performance by the chorus and orchestra of Chelsea Opera Group under the baton of Oliver Zeffman. A cast of international soloists join conductor, orchestra and chorus for the performance. Read more
17/04/2019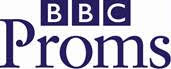 FROM HILDEGARD OF BINGEN TO HIP-HOP – SIR HENRY WOULD BE PROUD!
Unveiling the 2019 BBC Proms
Friday 19 July – Saturday 14 September 2019 Read more