07/04/2019
Season Preview: Zurich Opera House 2019/2020 Read more
06/04/2019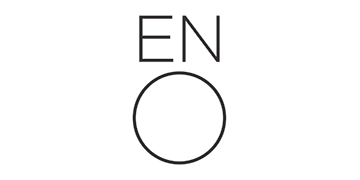 English National Opera announces 2019/20 Season
03/04/2019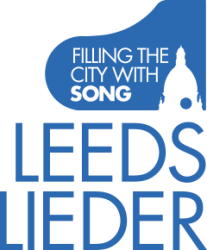 Leeds Lieder Festival 2019: Thursday 25th to Sunday 28th April 2019
Leeds Lieder announces their Ninth Festival – 'Then Shall Song's Magic Break Free' – a four-day celebration of art-song (25th to 28th April) under the Artistic Directorship of Joseph Middleton. Read more
21/03/2019
THE BATH FESTIVAL 2019 – Friday 17 – Sunday 26 May 2019
The Bath Festival launches its 2019 celebration of music and literature with a diverse programme of more than 120 events over ten days in May (Friday 17 – Sunday 26 May). Among the stellar line-up are Strictly Come Dancing judge Dame Darcey Bussell, Radio2's drive time presenter Sara Cox, leading film critic Mark Kermode, Last Night at the Proms sensation Jess Gillam and the original people's poet, Pam Ayres. Headlining the Festival Finale on Bath Recreation Ground over the weekend of 1 – 2 June, will be Grammy award winning British band Clean Bandit (Saturday night) and legendary singer-songwriter Van Morrison (Sunday night).
To see the full programme and obtain tickets click here.  Read more
21/03/2019
The Mayor of London officially opens
English National Ballet's new home in East London
English National Ballet's new state of the art home will provide a world-class centre for ballet in East London
£1million from the Mayor's Good Growth Fund towards the new purpose-built home will generate jobs and apprenticeships for people in the local community
The 93,000-sq ft. new home houses a production studio with fly tower, seven full-sized studios, state-of-the-art wardrobe and medical facilities and public spaces 
English National Ballet's purpose-built new home in Canning Town East London, was officially opened last night by the Mayor of London Sadiq Khan and is now open to the public.
The 93,000-sq ft. state-of-the-art building gives English National Ballet the space and facilities needed to continue to develop world-class artists, create new works that push the boundaries of ballet, and offer new jobs, skills and training opportunities for local communities.
17/03/2019
Let's Dance International Frontiers 2019
Opening with a performance of a brand-new work in Leicester Cathedral on 29 April by the Haitian choreographer Jeanguy Saintus and his company, Ayikodans, Let's Dance International Frontiers 2019 presents a programme of dance, workshops, masterclasses, networking opportunities and films at different venues across the city until 11 May. Read more
12/03/2019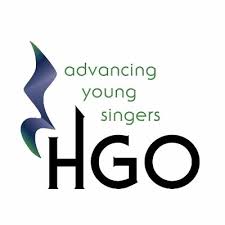 HGO PRESENTS PARTENOPE
                                 An opera not-so-seria by George Frideric Handel                                     
Libretto after Silvio Stampiglia
May 17th to 26th 2019
At Jacksons Lane Theatre, Highgate London N6 5AA
Stage Director: Ashley Pearson                  Music Director: Bertie Baigent
with the HGO Orchestra
HGO, North London's leading opera company, will perform Handel's exuberant opera Partenope from May 17th to 26th at Jacksons Lane Theatre in Highgate. Read more
12/03/2019
Southbank Centre is proud to announce its 2019/20 season of concerts across its three world renowned venues.
Southbank Centre's 2019/20 classical music season goes on sale to Southbank Centre Members at 10am on Monday 25 February 2019 and then on sale to the general public at 10am on Wednesday 27 February 2019. 
For more information or to buy tickets please visit the Southbank Centre website CLICK HERE. Read more