05/02/2019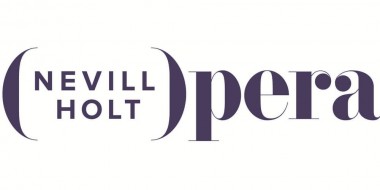 Nevill Holt Opera, Market Harborough, Leicestershire, LE16 8EG
Wednesday 12th – Tuesday 2nd July 2019  Read more
24/01/2019
Russian Ballet Icons Gala celebrates the legacy of the famed Russian ballet school
at the London Coliseum on Sunday 31 March 2019 at 7pm
21/01/2019

Snape Proms 2019: 1 – 31 August Read more
21/01/2019
30th ANNIVERSARY SEASON: FOUR NEW PRODUCTIONS INCLUDING AN OFFENBACH PREMIERE
Garsington Opera's 30th anniversary season will feature four new productions – the UK stage premiere of Offenbach's Fantasio, Smetana's The Bartered Bride, Mozart's Don Giovanni and finally Britten's The Turn of the Screw. The season culminates with concert performances of Monteverdi's Vespers of 1610, celebrating the start of a partnership with The English Concert.  The season runs from 29 May to 26 July.  Read more
16/01/2019
Everybody Can! Opera's Tosca 
St James's Church, Piccadilly Friday 18 January at 7pm
Following its successful semi-staging of Verdi's Otello in 2015, Everybody Can! Opera is now thrilled to present Tosca – Puccini's 'shabby little shocker' – at St James's Church, Piccadilly on Friday 18 January 2019 at 7pm.
For tickets click here
07/01/2019
Celebrating the 200th Anniversary of Clara Schumann's birth
For concert information and how to book click here. Read more
04/01/2019
VENUS UNWRAPPED
A new light on music by women (January – December 2019) opening on Thursday 10 January with a concert that marks the 400th birthday of singer and composer Barbara Strozzi. Kings Place's Venus Unwrapped is a year-long series focusing on the creative firepower of women composers.
For more information about Venus Unwrapped events and how to book click here. Read more
12/12/2018
Teatro Colón's 2019 season