20/07/2018
Arcola announces 2018 Grimeborn Opera Festival
'Dalston's attitude-packed alternative opera festival' – Time Out
For full details and how to book tickets click here Read more
20/07/2018

SNAPE PROMS 2018: 1 – 31 AUGUST 
Full listings and tickets online at www.snapemaltings.co.uk |Tel: 01728 687110 Read more
19/07/2018
World-renowned Oxford Chamber Music Festival heading in exciting new directions
 ELEMENTS
October 3 – 7 October
Philip Pullman 'The festival is a national treasure' Read more
11/07/2018

SAFFRON OPERA GROUP CONTINUES WAGNERIAN TRIUMPHS
 CRITICALLY ACCLAIMED ENSEMBLE PRESENTS PARSIFAL
FOR SEEN AND HEARD'S REVIEW CLICK HERE
REVIEWS OF THE RING CYCLE
'Saffron Opera is now a major Wagnerian force' (Wagner News)
'Intellectually as well as emotionally engaging… shattering' (Operissima.org)
'The whole performance seemed to transcend itself' (The Guardian)
After triumphant performances of the Ring Cycle and Die Meistersinger – which have been hailed in the national press as some of the UK's most ambitious and successful British Wagnerian events of the last decade – Saffron Opera Group now turns its attention to Wagner's final masterpiece: Parsifal. The performance will take place on 16 September 16 in Saffron Hall. Read more
01/07/2018
Zurich Opera have announced details of next season
Updated 2 July: Musical Chairs at Zurich Opera – New General Music Director from 2021
Zurich Opera has announced today that its current General Music Director, Fabio Luisi, will leave by mutual agreement as from the start of 2021/2022 season, one year before his contract officially expires.
His successor will be Gianandrea Noseda. Noseda and Luisi are roughly the same age, coming up to 60 in a few years. Read more
23/06/2018
Harrogate International Gilbert & Sullivan Festival, August 2018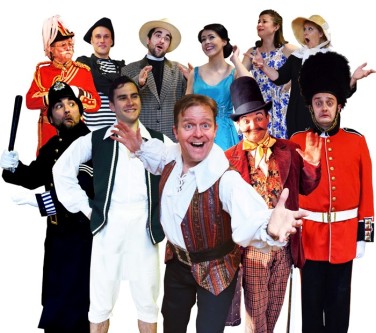 Read more
22/06/2018
IRISH SOPRANO MARGARET KEY'S 'THE GIFT OF MUSIC' CD
To coincide with the release today (22 June) of her new album 'The Gift of Music' Irish soprano Margaret Keys will perform on 26 June Live at Zedel, London. (She can also be seen on 15 August taking part in 'An Audience with Michael Crawford' at Guildhall, Cambridge.) Read more
14/06/2018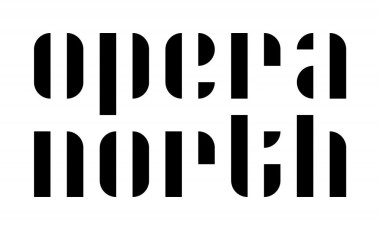 Click here FOR THE LONDON COLISEUM OPENING NIGHT REVIEW!
AFTER LEEDS AN RAVENNA KISS ME, KATE NOW COMES TO LONDON AND EDINBURGH
Featuring an outstanding cast Opera North's award-winning production of Cole Porter's classic musical comedy, Kiss Me, Kate, come  to the London Coliseum for a two-week run from 20 to 30 June, and moving to the Festival Theatre, Edinburgh from 4 to 7 July.