18/04/2018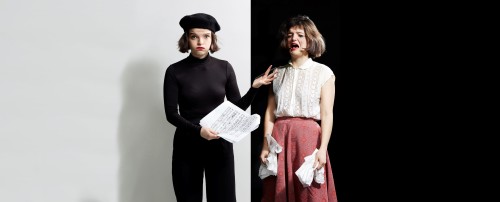 Pop-Up Opera: Summer Season 2018
A Mozart double bill: Der Schauspieldirektor and Bastien und Bastienne
Tuesday 8th May – Sunday 29th July 2018
For our review click here
Returning with a twist to their summer season, Pop-Up Opera will present a special Mozart double bill with two entrancing one-act comedies showcasing Mozart's inimitable style and sense of playfulness. Each performance is skilfully adapted to its venue as Pop-Up take their operas into unusual and unique spaces around the UK, making them fun, fresh and intimate.  Read more
18/04/2018
Updated 20 July 2018:
The Invictus Games Choir team up with classical singer Carly Paoli for single release
'Liberty' by Carly Paoli featuring the Invictus Games Choir will raise funds for Help for Heroes
** LISTEN TO / BUY 'LIBERTY' HERE: fanlink.to/liberty **
Watch teaser video here: YOUTUBE
The single is released TODAY (July 20th 2018) and will also be included on Carly's forthcoming album 'Live At Cadogan Hall', released August 24th 2018 on ABIAH Music. Read more
12/04/2018
Broadwood Piano Concert At Finchcocks
Finchcocks, a renowned piano museum turned contemporary piano school, has announced it will be hosting its first charity classical music concert this May. The concert is being organised in collaboration with John Broadwood and Sons, taking place on the 27th May 2018 and starting at 7.30pm. The intimate evening of music will celebrate the bicentenary of the delivery of one of Thomas Broadwood's best pianos to Beethoven.
01/04/2018
Leicester Hosts Let's Dance International Frontiers (LDIF) 2018
From 29 April to 12 May, Leicester will host the eighth edition of Let's Dance International Frontiers (LDIF). In different venues across the city, discussions, performances, workshops, masterclasses and films will reflect on the traditions of dance from the African and African Caribbean diaspora. Read more
30/03/2018
Parry and His Pupils: A Centenary Celebration in Gloucester
A number of centenaries will be marked in 2018, not least the commemoration of the end of World War I. One important musical anniversary will be the centenary of the death of Sir Hubert Parry (1848-1918).
26/03/2018
CHESS BY BENNY ANDERSSON, TIM RICE & BJÖRN ULVAEUS
PREVIEWS FROM 26 APRIL 2018 AT THE LONDON COLISEUM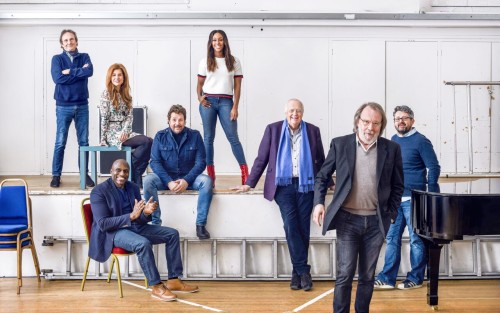 (L-R Murray Head, Cassidy Janson, Phillip Browne, Michael Ball, Alexandra Burke, Sir Tim Rice, Benny Andersson and director Laurence Connor)
The first West End production of Chess since 1986 stars Michael Ball as Anatoly, Alexandra Burke as Svetlana, Murray Head as The Arbiter, Tim Howar as Freddie, Cassidy Janson as Florence and Philip Browne as Molokov. This epic musical love story will open at the London Coliseum on Thursday 26 April 2018 for a strictly limited 5 week season. Read more
23/03/2018
The Three Choirs Festival in 2018
The Three Choirs Festival, which was first held in 1715, is probably the oldest music festival in the world. The Festival is held in turn in one of the three cathedral cities of Gloucester, Hereford and Worcester. This year the Festival takes place between 28 July and 4 August and, by rotation, it will be hosted by the cathedral and city of Hereford. All the performances mentioned in this preview will take place in Hereford Cathedral unless otherwise stated. Read more
21/03/2018
The Royal Ballet and Royal Opera's programme for 2018/19 include world premieres, major new productions and classic revivals.
Details of the Royal Opera House's 2018/19 Season have been announced. Read more