14/06/2019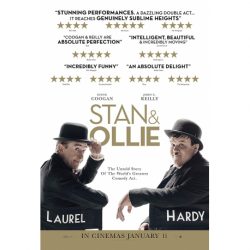 14/06/2019
Bird & Carrot presents

THE MOTHER
Avant-garde dance theatre by choreographer/director ARTHUR PITA

Performers: NATALIA OSIPOVA and JONATHAN GODDARD
June 20th, 21st, 22nd – London, Southbank Centre's Queen Elizabeth Hall
Tickets: www.southbankcentre.co.uk £30-£70 Read more
02/06/2019
Edinburgh Sunday Classics 2019-2020
For some years, the series of international orchestral concerts, traditionally held on Sunday afternoons, has been a highlight in Edinburgh musical life. The season follows the Edinburgh International Festival maintaining a cultural level emphasizing the status of Scotland's capital as the center of Scottish arts and music.
The series allows an opportunity for Edinburgh music lovers to compare the standards of the nation's national orchestras with the best international ensembles. In the season starting in October are several well-known 'friends' who have visited in past years, and several orchestras who offer something quite fresh for Edinburgh audiences. Read more
01/06/2019
Stephen Doughty Tells Robert Beattie About the Work of the Belfast Philharmonic Choir
The Belfast Philharmonic Choir is Northern Ireland's only symphonic choir.  I went to listen to them perform in St Anne's Cathedral a few months ago and was impressed with the quality of the singing and the range of their repertoire. The repertoire of the choir is exceptionally varied and includes key works by Bach, Mozart, Beethoven, Brahms and Bruckner. The Phil also champion new works and in 2015 they performed the world premiere of James Whitbourn's The Seven Heavens which was written especially to commemorate the choir's 140th anniversary.
They will be performing Mendelssohn's Elijah with the Ulster Orchestra on 7 June.  I spoke to their Chorus Master Stephen Doughty about preparations for the performance and about the work of the choir more generally. Read more
30/05/2019
REVIEWED BY JIM PRITCHARD Read more
30/05/2019
Joy Lisney talks to Robert Beattie
I first came across Joy Lisney at a concert in London's Purcell Room where she performed all five Beethoven Cello Sonatas with her father, James (review click here).  I was struck by the extraordinarily high level of her technical accomplishment and musicianship, and her willingness to take on such demanding repertoire at a relatively young age. Read more
28/05/2019
Kirill Karabits, Chief Conductor of the Bournemouth Symphony Orchestra, delivered a profoundly moving performance of Elgar's The Dream of Gerontius on May 15th 2019 to conclude the BSO's 2018/19 season. Following this (click here), I asked Kirill Karabits about his impressions of Elgar's masterpiece.
28/05/2019
Magnificent Casting and Staging Herald Chicago's 2020 Ring Cycles
It is not just one more Ring, but a stellar cycle with world-class performers and top-notch staging: Lyric Opera of Chicago's 2019–2020 season features Wagner's magnum opus between 13 April and 3 May 2020 — three sequences of the four operas. This is a rare opportunity to hear Wagner's epic as he intended, on consecutive nights during a single week, and the first time to view Lyric's new and engaging production in its entirety. Read more