21/03/2019
The Mayor of London officially opens
English National Ballet's new home in East London
English National Ballet's new state of the art home will provide a world-class centre for ballet in East London
£1million from the Mayor's Good Growth Fund towards the new purpose-built home will generate jobs and apprenticeships for people in the local community
The 93,000-sq ft. new home houses a production studio with fly tower, seven full-sized studios, state-of-the-art wardrobe and medical facilities and public spaces 
English National Ballet's purpose-built new home in Canning Town East London, was officially opened last night by the Mayor of London Sadiq Khan and is now open to the public.
The 93,000-sq ft. state-of-the-art building gives English National Ballet the space and facilities needed to continue to develop world-class artists, create new works that push the boundaries of ballet, and offer new jobs, skills and training opportunities for local communities.
17/03/2019
Let's Dance International Frontiers 2019
Opening with a performance of a brand-new work in Leicester Cathedral on 29 April by the Haitian choreographer Jeanguy Saintus and his company, Ayikodans, Let's Dance International Frontiers 2019 presents a programme of dance, workshops, masterclasses, networking opportunities and films at different venues across the city until 11 May. Read more
17/03/2019
Maxim Emelyanychev interviewed by Gregor Tassie
When the 29-year-old Russian musician Maxim Emelyanychev was appointed Scottish Chamber Orchestra's Principal Conductor designate last spring, many were not so surprized for the young conductor had astounded many concertgoers when he stepped in at the last moment for a SCO concert of Schubert's 'Great' C major symphony. It was his lively and entertaining conducting, in addition to his relationship with his musicians, that ensured his appointment. Read more
12/03/2019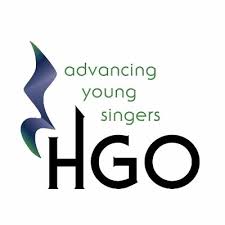 HGO PRESENTS PARTENOPE
                                 An opera not-so-seria by George Frideric Handel                                     
Libretto after Silvio Stampiglia
May 17th to 26th 2019
At Jacksons Lane Theatre, Highgate London N6 5AA
Stage Director: Ashley Pearson                  Music Director: Bertie Baigent
with the HGO Orchestra
HGO, North London's leading opera company, will perform Handel's exuberant opera Partenope from May 17th to 26th at Jacksons Lane Theatre in Highgate. Read more
12/03/2019
Southbank Centre is proud to announce its 2019/20 season of concerts across its three world renowned venues.
Southbank Centre's 2019/20 classical music season goes on sale to Southbank Centre Members at 10am on Monday 25 February 2019 and then on sale to the general public at 10am on Wednesday 27 February 2019. 
For more information or to buy tickets please visit the Southbank Centre website CLICK HERE. Read more
09/03/2019
The Royal Opera's Jette Parker Young Artists Programme is delighted to announce two new Women Conductors Courses beginning in May 2019, in collaboration with the Royal Philharmonic Society (RPS) and National Opera Studio (NOS).  
07/03/2019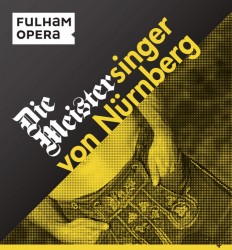 FULHAM OPERA'S DIE MEISTERSINGER VON NÜRNBERG on 9 – 17 August 2019 at London's Greenwood Theatre
Fulham Opera stages its first production of Die Meistersinger Von Nürnberg
Most ambitious project to date.
First performance by the company in central London
New production, directed by Paul Higgins
New orchestral arrangement by Jonathan Finney
Sixth Wagner opera from Fulham Opera
04/03/2019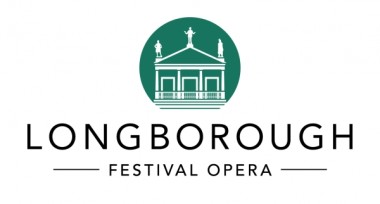 Booking now open for Longborough Festival Opera 2019
Tickets are now on sale for the Longborough Festival Opera 2019 season, which includes Mozart's Don Giovanni, Donizetti's Anna Bolena, Cavalli's La Calisto, and the first production in Longborough's new Ring cycle, Wagner's Das Rheingold.
For more information and tickets click here.