07/01/2019
Celebrating the 200th Anniversary of Clara Schumann's birth
For concert information and how to book click here. Read more
04/01/2019
VENUS UNWRAPPED
A new light on music by women (January – December 2019) opening on Thursday 10 January with a concert that marks the 400th birthday of singer and composer Barbara Strozzi. Kings Place's Venus Unwrapped is a year-long series focusing on the creative firepower of women composers.
For more information about Venus Unwrapped events and how to book click here. Read more
01/01/2019
At the 1988 Last Night of the Proms, Andrew Davies conducted the BBC Symphony Orchestra in Edvard Grieg's Piano Concerto with Percy Grainger as soloist. Grainger's part was played from a couple of piano rolls he made in 1921. (The hugely popular performance is captured on YouTube [click here].) Read more
21/12/2018
Michael Cookson interviews Ádám Fischer
Sitting in the conductor room at the famous Semperoper, Dresden last May I interviewed conductor Ádám Fischer. In an hour's time he would be conducting a compelling performance of Beethoven's Fidelio directed Keith Warner (click here). I couldn't help but contemplate on the many famous conductors who had been in the room over the years since the Semperoper's reconstruction in 1985. Read more
12/12/2018
Teatro Colón's 2019 season
05/12/2018
Robert Beattie interviews Simon Mechliński
The Wexford Opera Festival is famous for introducing rare, neglected and new works to the public. It also provides a forum for young performers to make their mark on the world. One such performer at this year's Festival was 25-year-old Polish baritone, Simon Mechliński, who performed in Mercandante's Il bravo (click here) and Donizetti's Don Pasquale (click here). Read more
28/11/2018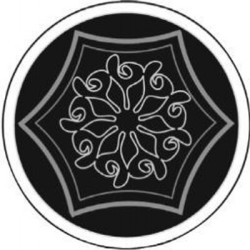 This year's Temple Winter Festival will be held between 10 and 14 December at Temple Church, just off Fleet Street in London.
The festival continues to bring together some of the UK's finest talent from the choral world, including Sansara, ORA Singers, and The Tallis Scholars, who return for this year's festival. The concerts take place in the magnificent and centrally located Temple Church, built in the 12th century by the Knights Templar.  Read more
28/11/2018
Gregor Tassie Interviews Elim Chan
The young Chinese conductor Elim Chan has enjoyed a highly successful career since she won her breakthrough competition at the Donatella Flick Conducting Competition roughly four years ago and which immediately gave her the opportunity of working as an assistant conductor at the London Symphony Orchestra. In London she had the opportunity of being mentored by Valery Gergiev (who invited her to conduct the Mariinsky Orchestra in St Petersburg), Michael Tilson-Thomas and Sir Antonio Pappano. In 2017 she was appointed chief conductor at Norrlandsoperan in Umea, Sweden, and principal guest conductor at the Royal Scottish National Orchestra, and at the beginning of 2018, she was appointed chief conductor of the Antwerp Symphony Orchestra from the 2019-2020 season. In a short period, Chan has worked with some of the best orchestras worldwide, including the Los Angeles Philharmonic, Chicago Symphony, Royal Concertgebouw Orchestra, and the Philharmonia Orchestra. Read more