19/09/2018
The Royal Opera House announces opening Season for the new Linbury Theatre
The Linbury Theatre, the West End's newest and most intimate theatre, showcases an exciting array of opera and dance in its inaugural Season, from an 18th-century rarity to 21st-century new works.
The first Season features four world premieres, including Gavin Higgins's new opera The Monstrous Child, based on Francesca Simon's novel of the same name.
Directors and choreographers participating include Ivo van Hove, Aletta Collins, Adele Thomas, Wayne McGregor and Timothy Sheader.
Co-producers and visiting companies and artists include Alessandra Ferri, National Dance Company Wales, Introdans, Cas Public,Ballet Black, Yorke Dance Project, Lost Dog, London Handel Festival, Isango Ensemble and Muziektheater Transparant.
Ticket prices range from £5 to £45, with 25 per cent of seats priced at £25 or less.
19/09/2018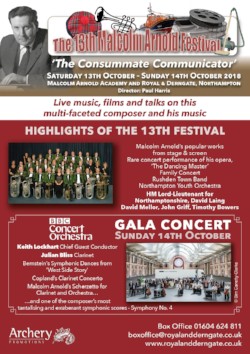 'The Consummate Communicator' is the theme of the 13th Malcolm Arnold Festival, 13th – 14th October 2018; an annual weekend packed with live music, films and talks on this multi-faceted composer and his music, and taking place in the composer's birthplace, Northampton, at the town's dedicated arts' venue Royal & Derngate.  
18/09/2018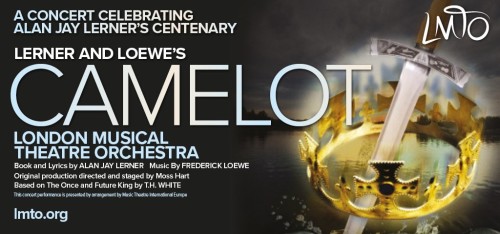 London Musical Theatre Orchestra presents
Lerner and Loewe's
CAMELOT
AT THE LONDON PALLADIUM
FOR SEEN AND HEARD'S REVIEW CLICK HERE
7.30pm on Saturday 6th October 2018
STARRING 
DAVID THAXTON, SAVANNAH STEVENSON, CHARLES RICE and CLIVE CARTER, with MATTHEW MCKENNA,
CELINDE SCHOENMAKER, EMMANUEL KOJO, OLIVER SAVILE, RAPHAEL HIGGINGS-HUMES and SAM SWANN
Read more
05/09/2018
The Met: Live in HD season returns to international screens this October with three productions. Read more
05/09/2018
The Royal Opera House celebrates 10-years of live cinema broadcasts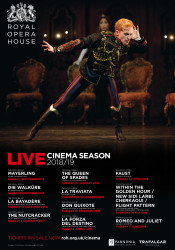 30/08/2018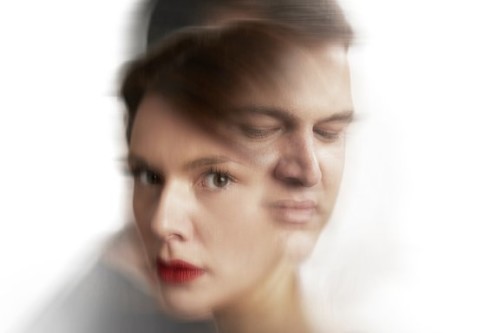 Pop-Up Opera: Autumn Season 2018
La Tragédie de Carmen
Thursday 20th September – Friday 23rd November 2018
Pop-Up Opera return this autumn with a reimagining of Bizet's famous masterpiece La Tragédie de Carmen.  In 1981 Peter Brook collaborated with composer Marius Constant to reimagine this emotive opera and, now, Pop-Up Opera will stage this stripped back incarnation.  Sung in French with Pop-Up Opera's signature 'silent movie' captions in English, this dark and thrilling piece may not always be as you expect. Read more
28/08/2018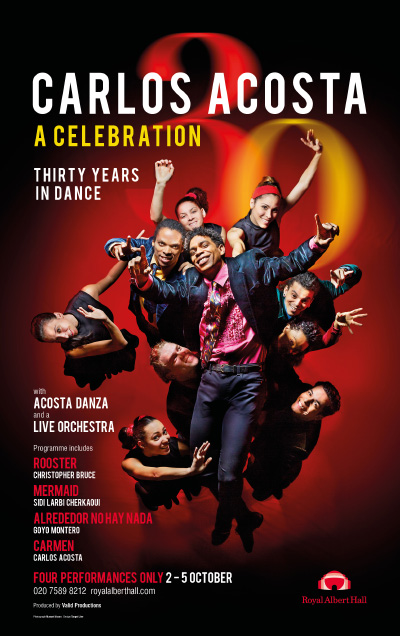 CARLOS ACOSTA – A CELEBRATION THIRTY YEARS IN DANCE
The Royal Albert Hall Kensington Gore, Kensington, London SW7 2AP
2, 3, 4 and 5 October 2018 at 7.30pm
FOR SEEN AND HEARD INTERNATIONAL'S REVIEW CLICK HERE 
TICKETS
Website: click here
Box Office: 020 7589 8212
Internationally renowned Carlos Acosta is delighted to announce the repertoire that he will be performing, alongside his company Acosta Danza, for four special performances only at the Royal Albert Hall from 2nd to 5th October. Read more
22/08/2018
To admirers of great singing Petra Lang needs little introduction because of her superb performances on the world's leading opera stages and concert platforms. In recent years, especially, she has brought the audiences at the annual Bayreuth Festival to their feet to acclaim her wonderful portrayals of Ortrud (review click here) and Isolde (review click here). Seen and Heard was delighted when Petra Lang agreed to answer our questions to look back – amongst much else – at how she began as a singer, who gave her advice along the way, a singer's life, her thoughts on the roles she has sung and the colleagues she has worked with, as well as, her own advice for young singers. Read more