27/02/2019
Cleveland Orchestra in 2019-2020 
The Cleveland Orchestra and Music Director Franz Welser-Möst announced details of their 2019-2020 season, with 76 concerts over 26 weeks. One significant highlight includes a festival designed to explore music and art that was banned, marginalized, and destroyed during the Nazis' Degenerate Art movement, and the continuing impact of censorship on creative expression in society today. The festival will center on Alban Berg's Lulu, one of the 20th century's most influential operas, and includes partner programming with area arts institutions.
For more about the Cleveland Orchestra click here. Read more
26/02/2019

The Barbican has announced its 2019-20 classical music season
Ground-breaking collaborations and innovative projects
Celebrating Ludwig van Beethoven in his 250th birthday year
Leading venue for artistic excellence the season includes world-class visiting orchestras
Some of the most renowned soloists of our time
Premieres and rediscovered music
Thousands of discounted tickets to 14 – 25-year-olds through the Young Barbican scheme
26/02/2019

M.ART PRESENTS THE FESTIVAL'S FIRST UK SHOWCASE OF THE BEST OF CONTEMPORARY RUSSIAN CHOREOGRAPHY
ONE NIGHT ONLY at SADLER'S WELLS THEATRE  on TUESDAY 12TH MARCH 2019
23/02/2019

The Met's 2019–20 Live in HD season kicks off  on October 12
with Franco Zeffirelli's celebrated production of Turandot
led by Yannick Nézet-Séguin  Read more
20/02/2019
I meet Christophe Rousset in a café that is part of the Strasbourg opera complex; pop music (rap? hip-hop?) issues forth from the speakers; a stark contrast to the subject of our interview, Legrenzi's opera La Divisione del Mondo. The interview takes place just a couple of hours prior to the last performance at Strasbourg, after which the production moves on to fresh venues. Read more
15/02/2019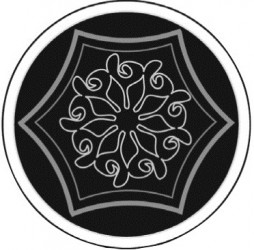 Matthew Rose and Friends Perform New Works by David Bruce and Kate Whitley at Temple Church on 30 April 2019.
Leading British bass Matthew Rose will be joined by distinguished friends including Katherine Broderick, Anna Tilbrook and Jan Schmolck for the world premiere performances of David Bruce's new work for soprano and bass and Kate Whitley's Full cycle of settings of Charlotte Mew poems for bass and strings, at Temple Church on 30 April 2019.
Tickets and programme information click here. Read more
14/02/2019
The Path of Purity
Vasari Singers will be taking you on a choral journey from the Lamentations of St Gregory of Narek through images of light and flame, to the stars and heaven.
22 March 2019, 7.30pm : St Bride's Church, Fleet Street, London Read more
11/02/2019
Pianist and composer Gabriela Montero interviewed by Gregor Tassie
Gabriela Montero's brilliant music-making and her dazzling freeform arrangements of classical piano works have placed her among the most fascinating musicians in the world today. Her compositions reflect upon the stormy events of recent years in her homeland and her defence of human rights across the globe. Gabriela Montero is the first appointed Amnesty International Honorary Consul for Human Rights. Several of her compositions have won wide-spread praise together with her recordings including her Grammy award for her Ex Patria poem for piano and orchestra. In February 2019 she tours the United Kingdom for a series of concerts from Scotland through to London in which she will play the premiere of her new piece Babel with the award-winning Scottish Ensemble. Read more