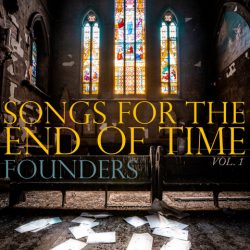 Even in the midst of a pandemic, a Zoom call with Brandon Ridenour and Ben Russell is an upbeat experience. Their plans for performances, tours and just about everything else hit a brick wall in March, as they did for just about everyone on the planet. For Russell, it has been a peripatetic few months: circumstances required him to leave Brooklyn early in the pandemic and, since then, he and his wife have stayed in a cabin in Maine and with family in California and Mississippi. Apart from a few brief trips out of New York, Ridenour has stuck it out in Brooklyn.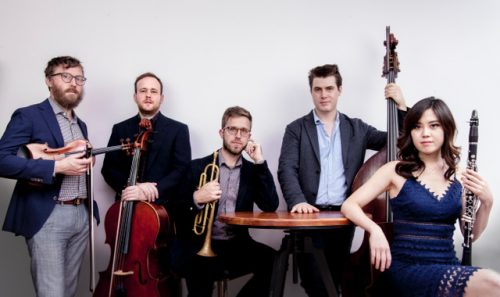 They are two of the five members of Founders, the award-winning, Brooklyn-based ensemble, a songwriting collective that is reimagining the boundaries of musical styles. In addition to Russell (violin/vocals) and Ridenour (trumpet/piano), the other members of the group are Hamilton Berry (cello/vocals), Yoonah Kim (clarinet) and Greg Chudzik (bass). All are conservatory-trained musicians.
Individually, they have worked with songwriters such as James Taylor, Sufjan Stevens, Sting, and Björk, as well as with classical ensembles such as Canadian Brass, A Far Cry and the Mahler Chamber Orchestra. They have performed on the stages of Carnegie Hall, the Kennedy Center, Walt Disney Hall and Lincoln Center, as well as on television broadcasts such as The Late Show and Saturday Night Live.
January saw the release of Founders' latest recording, Songs for the End of Time, Vol. 1, which features Russell and Ridenour's arrangement of Olivier Messiaen's Quartet for the End of Time. Their adaptation of this seminal work received its world premiere at the 2019 Tribeca New Music Festival. With this thoughtful, imaginative and at times stunningly beautiful rethinking of Messiaen's Quartet, Founders is introducing it to audiences that might never have encountered it before.