United States Handel, Messiah: Susanna Phillips (soprano), Paula Murrihy (mezzo-soprano), Jonas Hacker (tenor), Henry Waddington (bass-baritone), Philadelphia Symphonic Choir (Joe Miller, director), Philadelphia Orchestra / Jane Glover (conductor). Verizon Hall, Kimmel Center, Philadelphia, 22.12.2019. (BJ)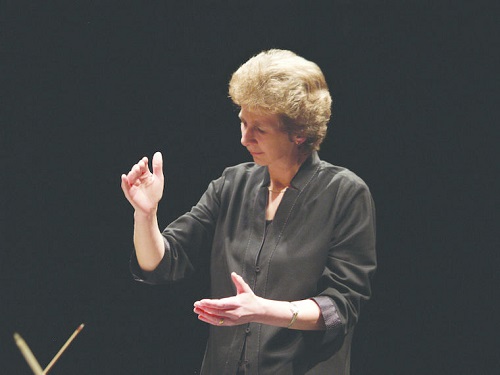 Offering no purchase for an assessment of either unconditional enthusiasm or similarly emphatic disappointment, the Philadelphia Orchestra's 2019 take on Messiah was one of those performances that are frustrating for a critic and also, by extension, for his readers.
Both halves of the program began well. Jane Glover is a conductor of notable stylistic acumen and technical polish whose work I have admired in her performances of Haydn and Mozart. She started the afternoon off with an admirable reading of Handel's overture, crisply articulated and duly cognizant of baroque rhythmic conventions. This was followed no less admirably by Jonas Hacker's sympathetic singing of 'Comfort ye' and 'Ev'ry valley'; last season I accused the tenor of undeniable competence without much drama or intensity, but the honeyed tone and easeful delivery he displayed this time were evidence of hard work and considerable success in honing his artistry, and he emerged as the standout among the day's soloists.
But after this inspiriting start the standards of the performance as a whole declined appreciably. From 'And the glory' onward, despite the familiar excellent discipline Joe Miller instils in his chorus, I found the larger-scale numbers short of dynamic contrast, with a result that was pervasively drab. And the other soloists were not Hacker's equals in vocal technique. The soprano and the mezzo were unmistakably conscientious in their approach to the expressive content of their roles, but their voices tended to spread unduly outside the bounds of Handel's tautly organized melodic line. There was no such trouble with Henry Waddington's skillful account of the bass solos, but though he was listed in the program book as a bass-baritone, his voice proved too light in timbre to draw sufficient chiaroscuro from his part. I was surprised that, like Yannick Nézet-Séguin last year, Jane Glover deprived 'The trumpet shall sound' of its important middle section and closing dal segno, though associate principal Jeffrey Curnow had time to twirl an entertaining little embellishment in the trumpet obbligato.
After intermission, meanwhile, Part II of the oratorio began with a return to the level that had initiated Part I: Glover made a fine impact with a compellingly eloquent 'Behold the Lamb of God', where she also solved the rhythmic conundrums set by the notation of the score with commendable good sense. But once again the intensity she drew from chorus and orchestra in this somber moment seemed soon to be dissipated, and even the jubilation of the 'Hallelujah' chorus (with the audience rising to pay the customary tribute to King George II, who apparently started the unnecessary habit of standing up for this number) did not succeed in raising the later stages of the performance to the level promised by its beginning.
Bernard Jacobson