United States T( )NIGHT – In Darkness Let Me Dwell: Kate Maroney (mezzo-soprano), Adam Cockerham (lute). Performed on 2.9.2020 at Saint Ignatius of Antioch Episcopal Church, New York, and viewed on tenet.nyc on 22.10.2020. (RP)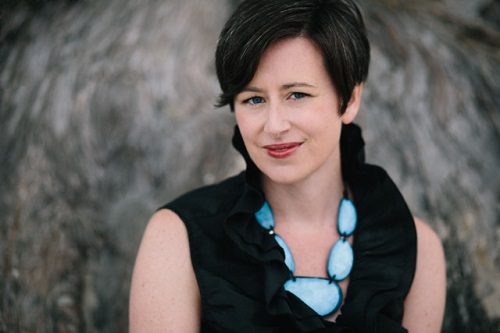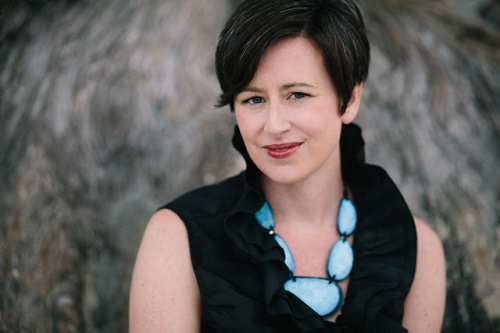 Dowland – 'Time stands still', 'Flow, my tears', 'In darkness, let me dwell', 'Can she excuse my wrongs'
Campion – 'The peaceful western wind', 'Never weather-beaten sail'
Blow – 'Tell me no more'
Anonymous – 'Miserere, my Maker'
This concert of English lute songs by mezzo-soprano Kate Maroney and lutenist Adam Cockerham – simple, lovely and soothing – was recorded on 2 September in Saint Ignatius of Antioch Episcopal Church, a gem of Gothic architecture on Manhattan's Upper West Side. The duo perform about 30 minutes of music, in the fourth of seventeen mini-concerts being presented by TENET Vocal Artists through the end of the year.
TENET, one of New York's premiere early music ensembles, has won acclaim for its innovative programming, virtuosic singing and command of repertoire that spans the Middle Ages to the present day. Artistic Director Jolle Greenleaf wears many hats, including appearing as a soprano soloist and being one of Early Music's most innovative impressaria. Maroney and Cockerham are members of the ensemble.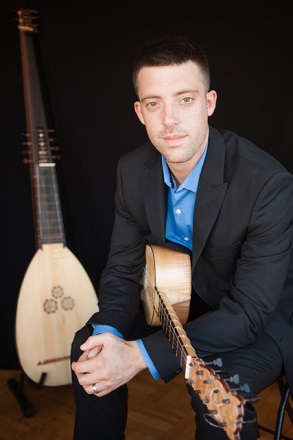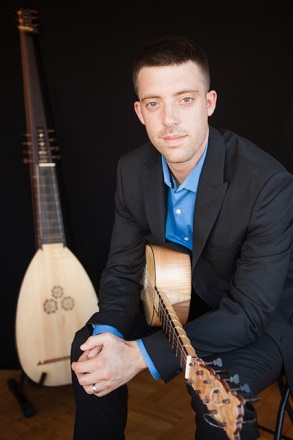 The pieces that they performed were the pop songs of the day. John Dowland was primarily a song composer whose 'heavenly touch upon the lute doth ravish human sense'. He mastered melancholy, which popular taste demanded, and cheerfully provided an apt pun on his name 'Dowland, semper dolens' (Dowland, always grieving). Thomas Campion, Dowland's near contemporary, composed songs to his own poetry, creating intimate works that are the consummate fusion of words and music.
John Blow, active almost a century later, rose from conscripted choir boy to organist at Westminster Abbey. He is best remembered today for composing the earliest all-sung English opera, Venus and Adonis, and as the teacher of Henry Purcell. His gentle air, 'Tell me no more', would seem to indicate that melancholy also suited Baroque tastes.
Maroney is at home in a wide range of styles, but these lute songs are ideally suited to her lovely lyric mezzo, textural sensitivity and subtle use of dynamics and phrasings. The only sacred song on the program, 'Miserere, my Maker', perhaps displays her artistry to its best advantage. Maroney is not a fanatic about eschewing vibrato in this repertoire, but in this melancholy prayer she demonstrates how effective and penetrating her judicious use of straight tone can be. The recital ends with Blow's 'Tell me no more', in which each repetition of those words is more tender and beautiful than the last.
Masked and seated a good distance from Maroney, Cockerham is an ever-attentive and sensitive musical partner. Mellow beyond measure best describes the sounds that he pulls from his lute. His solo number, Dowland's 'Flow, my tears', serves as a reflection and meditation on the profound solemnity of ''Miserere, my Maker', which immediately precedes it.
The production values of In Darkness Let Me Dwell are quite high. There is no fussy camerawork, filming angles are flattering to both performers and sound quality is very good. The church's stone walls give a lovely roundness to the sound of both voice and lute. Visual interest is provided by the church's altar and intricately carved reredos. It is nitpicking to address such things, but in the age of streaming attention to detail is absolutely essential for success. The result here is that In Darkness Let Me Dwell is a pleasure to both ear and eye.
There is a paywall for the concerts, but it is up to viewers to pay as little or as much as they wish. TENET and its roster of artists need work and, like so many at this time, they are trying to find a way through this pandemic. Thirty minutes of bliss is rare at the moment, and Maroney and Cockerham offer it. And if you are one of those wondering how to celebrate Thanksgiving, Christmas Eve or New Year's Eve, all of which fall on a Thursday, T( )NIGHT will be there for you.
Rick Perdian
To watch In Darkness Let Me Dwell, click here.