United States Schubert: Gerald Finley (baritone), Julius Drake (piano), Zankel Hall, Carnegie Hall, New York, 13.2.14 (DA)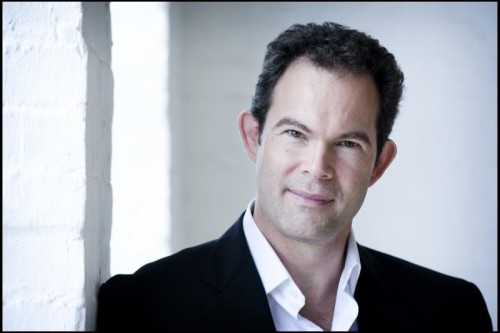 Schubert: Winterreise, D911
It was quite the winter journey for all concerned to get to this Winterreise. There were gales howling down the avenues, rivers of slush at street corners, and pools of ice felling the unsuspecting. Gerald Finley and Julius Drake endured a power cut just beforehand, quickly fixed by the local electrical monopoly. It might have been rather ironic for a Winterreise to be cancelled due to a blizzard (or "icepocalypse," as national commentators dubbed it), and so all credit to Carnegie Hall and especially its dedicated staff for braving the conditions and ensuring that this recital went ahead.
What a recital, too. This was the final concert of this duo's American tour, one that promotes a new recording. Finley might be more renowned for his work on the opera stage, but he is an exquisite singer of Lieder, possessing a voice that never seems too big for intimate confines. While he might lack the vocal shadings of other baritones—like Christian Gerhaher, Matthias Goerne, and Florian Boesch, who also sings the Winterreise at Carnegie this year—he has a fine control of line, a subtle but revealing way with text, and a rare emotional honesty.
It was that honesty that made for quite a restrained, mature Winterreise. We never learn a great deal about Schubert's (and Wilhelm Müller's) protagonist, except that he has lost his love. He is older than the fiery youth of Die schöne Müllerin, but he still has black hair, as we discover in "Der greise Kopf." Schubert's cycle is an exploration of how a psyche frays, perhaps towards an acceptance—or a forbearance—of a fate always to wander with the organ-grinder on the edge of town. Finley's protagonist was, on the whole, much less wayward than many, and far more resigned. I often thought about Wagner's (and Finley's) Hans Sachs, of his withdrawal from the world, of his faults, of his scorn for illusion and delusion ("Wahn"), and especially of the way he finds ways to hope even in despair. In the Winterreise the protagonist seems hopeless, and that is certainly what Müller's text suggests. But still he seeks comfort, still he carries on, finding solace in walking—and it was this that Finley drew out so brilliantly. After all, as he sings in "Mut," "Klagen ist für Toren": "lamenting is for fools."
It was never certain that this would be the way things worked out. Drake began with a particularly ominous tread of feet in "Gute Nacht," filling the song with a fluidity of tempo that worked well throughout. His winds snapped around Finley's fury in "Die Wetterfahne", while the sheer expansiveness of the contours in "Gefrorne Tränen" implied that tears had been falling for longer than the protagonist could remember. There was panic to the searching of "Erstarrung", but it was in "Der Lindenbaum" that hope seemed first rekindled. Sure, there was a harshness to Finley's evocation of the cold winds that rocked his walk, but the grandeur of his treatment of the linden tree itself, a key place of romance in poetry of this era, suggested that he longed to return once more. Hopes and fears alike were to be found in "Auf dem Flusse," often in the same word, and even in the pits of agony, in "Frühlingstraum", with cracking voice from Finley and horrid turns to the minor from Drake, there was still a yearning for something better than the tempered resignation to come in "Einsamkeit". Onwards, onwards, along the road that itself becomes salvation, as the warmth of "Eine Strasse muss ich gehen, / Die noch keiner ging zurück" ("Der Wegweiser") implied. It was "Das Wirtshaus" that really drove the message home, a major-key haven that spurned. But there would be more inns, more graveyards, more chances to rest. And finally, an extraordinary "Der Leiermann", muttered more than anything, delivered stock still, inquisitively, by Finley. There was no delusion here, no inkling that the organ-grinder would do anything but help. In that, there is solace for us all.
 David Allen