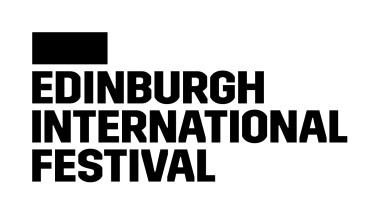 United Kingdom Edinburgh International Festival 2018 [16] – Bernstein: Nicola Benedetti (violin), Baltimore Symphony Orchestra / Marin Alsop (conductor), Usher Hall, Edinburgh, 25.8.2018. (SRT)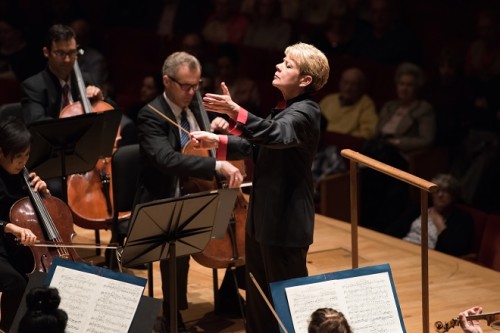 Berio et al – Four movements from A Bernstein Birthday Bouquet
Bernstein – Serenade; Symphonic Dances from West Side Story; Three Dance Episodes from On the Town
It can't have escaped your notice that this day, in fact, is the centenary of the birth of Leonard Bernstein, and the EIF had a pair of concerts to mark his special day. Spending it with Marin Alsop, his most high profile student and disciple, is the closest thing you could get to spending it with Lenny himself, and it was her own lovely idea to play four sections from the piece assembled at Tanglewood in 1988 to celebrate Bernstein's 70th birthday.
A Bernstein Birthday Bouquet was the brainchild of Oliver Knussen (RIP), who selected 'New York, New York' from Bernstein's On the Town to be the theme for a set of variations, each of which would be written by a different composer and then compiled into a set by Knussen before the premiere. Alsop has recorded the whole set with the São Paulo Symphony Orchestra, and she announced from the podium that this was (probably) their UK premiere. The four composers represented (there are eight in the full set) all took a different approach to Bernstein's theme, but made it very much their own. Luciano Berio's variation is an affectionate pastiche, rather in the manner of his own Sinfonia, featuring Mozart, Beethoven, Wagner and many others, as well as Lenny's own tune. John Corigliano's parodies a link with the other famous 'New York, New York' song. Tōru Takemitsu uses the 'Maria' theme from West Side Story, while John Williams' variation uses all the skills of tension and release that feature in his film music. Several also include references to Happy Birthday, and the overwhelming feeling is of the affection in which Bernstein was held by all concerned.
The orchestra played it beautifully, with an ear for the good humour as well as the warmth. Their sound is big! There is a real shine to it, as though we were listening to a film (or, should I say, movie) score, with a gleaming gloss on the string tone as well as the brass. That made for about the most high-class Symphonic Dances I've ever heard; glitzy and full of raw energy for the fast music, while the love music had just the right of schmaltz, which is no bad thing in Bernstein. The same was true for the On the Town episodes. There's less to get your teeth into there, but the orchestra featured some fantastic solos, not least from a deliciously smarmy trumpet and an insolent clarinet. In fact, I finished the concert thinking that the whole wind and brass section could happily start their own jazz troupe.
It was great to see Alsop in her element here, swinging like the best of them but keeping a tight leash on a sound that could easily get out of control. If the second half of the programme was mostly fairly light, however (including a zinging Candide overture as an encore), then Bernstein's more serious side came out in his Serenade, played with undeniable class by Nicola Benedetti. Always a treat to hear, she gave the opening love theme a soulful, singing rendition that fed into a gorgeously rich bed of orchestral strings, meaning that Pausanius' episode was energetic but also had a rather aristocratic bearing. Aristophanes' lullaby was appropriately soft-toned, while Agathon's slow music made for the highlight of the piece, spilling out of Benedetti's violin in a long, golden line, accompanied by sensationally treacly orchestral tone. This orchestra have this music in their bones, and if the closing Bacchanal was a little tame to begin with then it ended in a percussive riot with extra emphasis on the final bars.
A lot has been happening this year to open our ears to the qualities of Bernstein's music, both the serious and the jolly. I haven't always been convinced, but there can be no better guide to his world than Alsop. She exudes authority in this music. She not only knows it, but she also loves it, and she wants everyone else to do the same.
Simon Thompson
The 2018 Edinburgh International Festival concludes on Monday 27th August (details click here) and for our other coverage from the EIF click here.