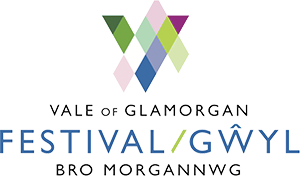 United Kingdom Vale of Glamorgan Festival 2020
Huw WATKINS – Invention [Huw Watkins (piano); Suite for harp Anne Denholm (harp)] CLICK HERE
John Luther ADAMS – Two dances [Anne Denholm (harp)]; The dream of the hermit thrush; The dream of the canyon wren [George Barton (percussion), Siwan Rhys (piano)] CLICK HERE
Mark BOWDEN – for Michael Harrison [Alice Neary (cello), David Adams (piano)]; Four memos: Exactitude [David Adams (violin), Robin Green (piano)]
David John ROCHE – Tremolo Study 4 [David John Roche (guitar)]
Maja PALSER – A cry [Robin Green (piano)]
Mared EMLYN – Perlau yn y glaw; [Anne Denholm (harp)]
Steph POWER – Dreamtides [Matthew Jones (violin), Annabel Thwaite (piano)]
CLICK HERE
The worldwide coronavirus pandemic has played havoc worldwide with the schedules of performing bodies; but the plight of those composers who have had premières of scores delayed, postponed or cancelled as a result of governmental lockdowns may if anything have been even worse, since there may not necessarily be a guarantee that the works in question will see the light of day again. That is a particular concern for an event like the Vale of Glamorgan Festival, whose policy of performing exclusively the work of living composers involves regular annual avalanches of either world or local first performances of new music. A new work for saxophone and orchestra by Karl Jenkins (world première) and Huw Watkins's Symphony (Welsh première) have been among the casualties of the lockdown in Wales (where at the time of writing the Welsh government is adopting a more cautious attitude to the crisis than their counterpart across the border), and the latter indeed was scheduled as part of the programme for the Vale of Glamorgan Festival this year.
It was therefore a very welcome idea for the Festival to produce three online videos, recorded of necessity in isolation by the participants but giving some idea of what we have missed by the cancellation of this year's events. In the first of these Steph Power interviews the director John Metcalf about the aims of the festival – a subject I myself have written about for this site in an interview published some seven years ago – and one of the composers featured in this year's programmes, Huw Watkins, is seen and heard playing his own Invention for solo piano – a beautifully lyrical piece but one which would have inevitably have sounded so much better in the concert hall than in his own reverberant study. We also hear Anne Denholm playing his Suite for harp, set rather far back from the camera (and the microphone).
A second video features Steph Power and John Metcalf in discussion with John Luther Adams, whose massive score Inuksuit had been slated for performance in the grounds of Cardiff Castle as part of this year's festival, as well as the Welsh première of his Becoming Ocean. Anne Denholm plays two dances for solo harp, and the video also includes performances by George Barton and Siwan Rhys of The dream of the hermit thrush and The dream of the canyon wren and which had been imaginatively filmed under studio conditions just before the dreaded lockdown had struck. Back in 2015 I had been unimpressed by a recording of the composer's Dream of the canyon wren in a version for string quartet, but I find it works much more effectively in this more delicate scoring for piano and percussion.
Perhaps the most interesting of these three videos, since the music of the composers is almost totally unfamiliar, is a discussion with Mark Bowden, Mared Emlyn, Maja Palser, Steph Power and David Roche regarding their pieces written for the festival. Under the somewhat unoriginal title of Wales' [sic] Got Talent we begin with a sultry piece by Mark Bowden entitled for Michael Harrison, performed by Alice Neary (cello) and David Adams (piano); the latter returns (on violin) with Robin Green (piano) for the same composer's Exactitude from Five memos. David John Roche himself performs his guitar Tremolo Study 4, and introduces it engagingly with his usual bubbling personality. Robin Green plays A cry by Maja Palser in a very reverberant acoustic which suits the music with its long-drawn pauses, and Anne Denholm returns for a performance of Perlau yn y glaw by Mared Emlyn, whose orchestral Porthor I had admired a couple of years ago. This video concludes with Dreamtides by Steph Power played by Matthew Jones (violin) and Annabel Thwaite (piano), another marvellous piece. This wide-ranging recital is wholeheartedly recommended.
In view of the varied nature of the performances and the circumstances of the recordings it would certainly be invidious to comment in more than general terms on either the music itself or its presentation; I missed the detailed and valuable programme notes that are such a feature of the Vale of Glamorgan Festival and make appreciation of the music itself so much easier. But these three videos, totalling more than two and a half hours of music, will certainly repay any listener who wishes to while away their isolation by hearing something of what we all have missed this year.
Paul Corfield Godfrey
For more about the Vale of Glamorgan Festival click here.