24/03/2016
V & A Museum Celebrates Choreographer Lea Anderson
18/03/2016
22 April 2016 will mark the centenary of Yehudi Menuhin, the world-famous violinist and conductor, and Konzerthaus Berlin is planning to pay homage to him at that time.
Menuhin is regarded as the most renowned violinist of the 20th century, in addition to being a great humanist and philanthropist. He campaigned ceaselessly for human rights and international understanding, was the first world-class Jewish artist to play in Germany after World War II and performed pieces by German composers in Jerusalem. Until his death in Berlin in 1999 he believed in the unifying powers of music and in using it to change society for good with its help.
The Konzerthaus will commemorate this brilliant person and musician and his fit-as-a-fiddle legacy with concerts, screenings, an exhibition, a special publication and many other special events.
The celebrations start with Menuhin's former student Daniel Hope and the Konzerthausorchester Berlin under the direction of Iván Fischer performing the piece that the great violinist is possibly best known for: the Violin Concerto by Edward Elgar.
Menuhin's fascination with other musical worlds finds its expression in a "Fiddle Fest" where superb violinists including Roby Lakatos, Mark O'Connor, Didier Lockwood and Dr. L. Subramaniam will be presenting the world's violin sounds. Menuhin's legacy and his foundations and projects will be at the focus of special concerts and films. Both the 1st prize winner of the "Menuhin Competition London 2016" will be performing as will other Menuhin School alumni who have distinguished themselves over the years.
The homage "100 years Yehudi Menuhin: Musician – Myth – Human" will also include a complementary exhibition on the great person and musician Yehudi Menuhin and his very vibrant legacy. There will also be a commemorative publication in his honour.
10/03/2016
Carlos Acosta – The Classical Farewell at the Royal Albert Hall, SW7 from Monday 3 – Friday 7 October 2016
Performances: Mon – Fri at 7.30pm
Ticket Office: 020 7589 8212 or www.royalalberthall.com  
Update! Jim Pritchard's review of the first night of The Classical Farewell at the Royal Albert Hall..
28/02/2016
The Met: Live in HD's 2016-17 Season kicks off on 8 October 8 with the series' 100th transmission, a new production of Wagner's Tristan und Isolde  conducted by Sir Simon Rattle. Read more
27/02/2016
"… ravishing… a sumptuous spectacle" The Sunday Times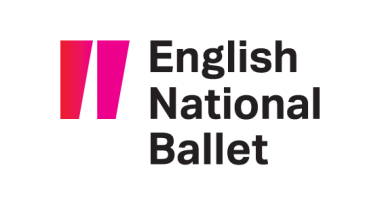 Raymond Gubbay Ltd. and the Royal Albert Hall present Derek Deane's critically acclaimed production of Swan Lake in-the-round at the Royal Albert Hall, from Wednesday 1 – Sunday 12 June. Read more
11/02/2016
Longborough Festival Opera announces its 2016 season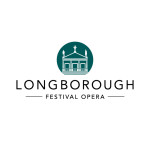 Over the past decade and a half Longborough Festival Opera it has built an international reputation for its productions, led by its triumphant performances of Wagner. Its 2016 Summer Season features four operatic masterpieces with a line-up of artists which includes some familiar to Longborough but also many fresh faces. Read more
08/02/2016
The Los Angeles Opera's upcoming season will include six mainstage productions and a classic musical presented at the Dorothy Chandler Pavilion as well as four Off Grand presentations. The season will open on September 17, 2016, and will run through June 18, 2017.
"LA Opera's 31st season emphasizes operas that have long been absent from our stage," said Plácido Domingo, who will open the season in the title role of Macbeth and later conduct a revival of The Tales of Hoffmann, starring soprano Diana Damrau in her company debut. "It includes four foundational works that haven't been presented here in 13 years or longer, as well as the company premiere of Akhnaten, a major 20th-century work by Philip Glass. In addition to our mainstage programming, Wonderful Town will inaugurate a three-season celebration of Leonard Bernstein, perhaps the most influential American composer of his generation. We expect our tribute to encompass four different Bernstein works by the time we reach his centenary in 2018."
LAO Music Director, James Conlon, said: "After emphasizing Wagner in the seasons surrounding the Ring cycle, it is logical for us now to turn our focus to the operas of Richard Strauss, which haven't been performed here in more than a decade. I'm especially looking forward to Salome, the first Strauss opera I will conduct at LA Opera, as well as The Abduction from the Seraglio, last performed here in 1995. Above all, I am thrilled to continue my ongoing collaboration with Plácido in our season-opening Macbeth, our offering to the international recognition of the 400th anniversary of Shakespeare's death."
MAINSTAGE PRODUCTIONS
(performed at the Dorothy Chandler Pavilion)
Macbeth (Sep 17–Oct 16, 2016) — Giuseppe Verdi

Plácido Domingo stars as Macbeth with Ekaterina Semenchuk as Lady Macbeth in a new production conducted by James Conlon. LA Opera's first staging of Macbeth since 1987 will be directed by Darko Tresnjak (The Ghost of Versailles, 2015). Costume designer Suttirat Anne Larlarb, known for her work in such films as Slumdog Millionaire and 127 Hours, will make her operatic debut.
Akhnaten (Nov 5–27, 2016; company premiere) — Philip Glass
Matthew Aucoin, LA Opera's incoming Artist in Residence, conducts a new co-production with English National Opera, directed by Phelim McDermott and starring countertenor Anthony Roth Costanzo in the title role.
The Abduction from the Seraglio (Jan 28–Feb 19, 2017) — Wolfgang Amadeus Mozart
James Conlon conducts LA Opera's first performances in 21 years of Mozart's comic gem. Set aboard the "Orient Express" in the Roaring Twenties, the production is directed by James Robinson and features soprano Aleksandra Kurzak in the leading role of Konstanze.
Salome (Feb 18–March 19, 2017) — Richard Strauss
Soprano Patricia Racette returns to perform the title role in Peter Hall's iconic production, first presented in LA Opera's 1986 inaugural season. James Conlon conducts a cast that also includes baritone Tómas Tómasson as John the Baptist and renowned Wagnerian soprano Gabriele Schnaut in her company debut as Herodias.
The Tales of Hoffmann (March 25–April 15, 2017) — Jacques Offenbach
Superstar soprano Diana Damrau makes her LA Opera debut as all four heroines opposite tenor Vittorio Grigolo as Hoffmann. Plácido Domingo conducts Marta Domingo's production, last presented in 2002.
Tosca (April 22–May 13, 2017) — Giacomo Puccini
Soprano Sondra Radvanovsky returns as Tosca with tenor Russell Thomas as Cavaradossi and baritone Egils Silins as Scarpia. James Conlon conducts John Caird's thrilling 2013 production.
SEMI-STAGED CONCERT MUSICAL
(at the Dorothy Chandler Pavilion)
Wonderful Town (Dec 2–4, 2016; company premiere) — Leonard Bernstein

Kicking off a three-season celebration leading up to the 100th anniversary of Leonard Bernstein's birth, LA Opera's Resident Conductor Grant Gershon conducts three special performances of one of the greatest treasures of Broadway's Golden Age. (All-star cast will be announced this spring.)
30th BIRTHDAY OPEN HOUSE
(at the Dorothy Chandler Pavilion)
On October 8, 2016, LA Opera will celebrate its 30th birthday by opening its doors and inviting everyone to enjoy the magic of opera. All events will be free to the public. Highlights will include appearances by Plácido Domingo and James Conlon, performances featuring members of the Domingo-Colburn-Stein Young Artist Program, several additional performances for families, art workshops for children, costume and scenery demonstrations, backstage tours and much more. (Additional details will be announced later in the year.)
OFF GRAND PRESENTATIONS
The Source (Oct 19–23, 2016; west coast premiere) — Ted Hearne

The Source dives into the media hysteria surrounding Chelsea (formerly Bradley) Manning, the Army private at the center of the WikiLeaks scandal. The west coast premiere of The Source launches a third season of collaborations with Beth Morrison Projects.
Presented at REDCAT (631 W. Second Street, Los Angeles, 90012)
Nosferatu: A Symphony of Horror (Oct 29 and 31, 2016; premiere)
Matthew Aucoin will create and conduct a new score for director F. W. Murnau's 1922 silent screen classic. The film will be screened as Mr. Aucoin leads a chamber orchestra in live performances of the score—incorporating music by composers of Murnau's time and new music composed by Mr. Aucoin himself.
Presented at the Theatre at Ace Hotel (929 S. Broadway, Los Angeles, 90015)
Thumbprint (June 15–18, 2017; west coast premiere) —  Kamala Sankaram
A true story told through Hindustani and European musical influences, Thumbprint  explores the deep family ties and tribal traditions that empowered Mukhtar Mai to become the first female victim of gang rape to bring her attackers to justice in Pakistan.
Presented at REDCAT (631 W. Second Street, Los Angeles, 90012) 
Noye's Flood (May 6, 2017) — Benjamin Britten
James Conlon will conduct two free community performances on May 6, featuring hundreds of students and amateur performers collaborating with LA Opera's professional artists and musicians.
Presented at the Cathedral of Our Lady of the Angels (555 W. Temple Street, Los Angeles, 90012)
04/02/2016
Thirteen EDge Dancers Prepare for Spring/Summer Tour