United Kingdom Handel: The Sixteen / Harry Christophers (conductor). Wigmore Hall, 23.6.2018. (CC)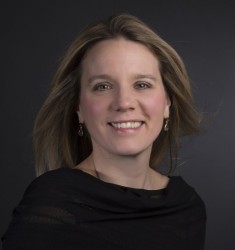 Handel – Acis & Galatea, HWV 49
Cast:
Jeremy Budd – Acis
Grace Davidson – Galatea
Stuart Young – Polyphemus
Mark Dobell – Damon
Simon Berridge – Coridon
Just over two years ago, the Academy of Ancient Music under Richard Egarr put on a superb performance of Handel's Acis and Galatea over at Milton Court (review). Over to the Wigmore this time for a performance based on the 1739 version of the score (a shortened English text, but with added chorus after 'Happy we!').
The story of this pastoral piece is beautifully simple: Acis, a shepherd, is loved by Galatea (a sea-nymph) and also by the giant Polyphemus. Acis is murdered by the cyclops Polyphemus after Polyphemus is rejected by Galatea, and Acis returns as a fountain.
The light-textured Sinfonia set the scene for a performance with a spring in its step; the chorus 'O, the pleasures of the plains!', sung by the assembled soloists, was glorious, with a lusty bass line and light tenors. Discipline, whether choral or instrumental, was the mainstay of the performance, over which was laid the sheer exhilaration of performing Handel's masterpiece. The instrumental accuracy, particularly in terms of rhythm, was remarkable, while Christophers's tempi were perfectly judged throughout. Of particular note were the moments where a gentle rocking rhythm took on positively hypnotic properties (Acis' 'Love in her eyes sits playing') and the sheer accuracy of ensemble from the instrumental tutti in the infectious duet for Galatea and Acis, 'Happy we!' that rounded off the first part of the evening.
Grace Davidson's Galatea was marked by purity of voice and superb, faultless sense of pitch, perfectly paired with the woodwind pipings of 'Hush, ye pretty warbling quire!'. In duet with the oboe, in 'As when the dove,' Davidson's lightness wove magic.
If Jeremy Budd's Acis seemed a touch quiet in his opening air, 'Where shall I seek the charming fair?' it actually pointed to his strength, which is the articulation of his character's more interior emotions (as in 'Lo, here my love, turn, Galatea'). The other tenor, Mark Dobell, almost stole the show in his resolute, active air 'Shepherd, what art thou pursuing?'; later, his stylish ornaments were notable in 'Consider, fond shepherd'.
The Polyphemus was Stuart Young, holding back a little perhaps in 'O ruddier than the cherry' so that one could relish the recorder lines all the more. Given the bags of character evident in his 'Cease to beauty to be sung,' this was a calculated move that offered a new light on this familiar air. Simon Berridge's Coridon, who advises Polyphemus to be more gentle in his wooing, was a fine assumption.
A superb, life-enhancing performance given, rightly, to a full house.
Incidentally, the Early Opera Company and Christian Curnyn has just released a splendid recording on Chandos Chaconne, recorded in 2017. Some of the cast might seem familiar to those that attended the Milton Court and Wigmore performances: Rowan Pierce, who took Galatea at Milton Court, takes a chorus solo while our Acis here, Jeremy Budd, is Coridon there. The 87-minute playing time means it just has to spread over two discs, but the joy that shines through is palpable; as it was in The Sixteen's performance. How lucky we are to have this flowering of Handel around us.
Colin Clarke