08/09/2016
A free 24-hour MUSIC MARATHON at St John's Smith Square for Open House Weekend –also includes a "Pay-per-Note: The People's Piece" challenge
 At 10am on Saturday 17 September, St John's Smith Square opens its doors for Open House London Weekend 2016, inviting visitors to experience the stunning Baroque architecture while listening to and participating in musical activities.
There will be 24 hours of non-stop performance, open rehearsal and workshops from 10am on Saturday 17 September until 10am on Sunday 18 September. All events are free of charge and people are encouraged to drop in at any time to hear what's happening. The schedule for the Music Marathon can be found on the St John's Smith Square website at https://www.sjss.org.uk/events/24-hour-music-marathon
Read more
07/09/2016
LONDON SYMPHONY ORCHESTRA STREAMS VERDI'S REQUIEM LIVE FROM LONDON'S BARBICAN ON 18 SEPTEMBER WITH ITS NEW PRINCIPAL GUEST CONDUCTOR, GIANANDREA NOSEDA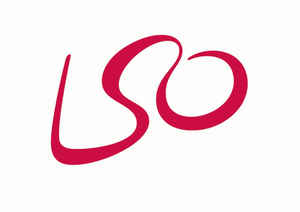 The London Symphony Orchestra, conducted by its new Principal Guest Conductor Gianandrea Noseda, will perform Verdi's Requiem in the Barbican Hall on Sunday 18 September, opening the Orchestra's 2016/17 London season. For the first time, the entire concert will be streamed live on the Orchestra's YouTube channel, completely free, preceded by an insightful pre-concert programme from backstage at the Barbican on the LSO's Facebook page.  Read more
30/08/2016
Leeds Lieder announces 2016-2017 concert series (and advance information about 2017 Festival)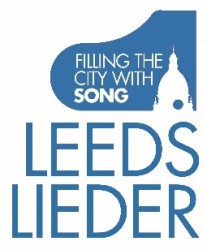 In collaboration with partner organizations Opera North, University of Leeds, Leeds College of Music and BBC Radio 3, Leeds Lieder is delighted to announce its 2016-17 season of concerts. Read more
28/08/2016
Looking Forward to the 11th Malcolm Arnold Festival (Northampton 15-16 October 2016)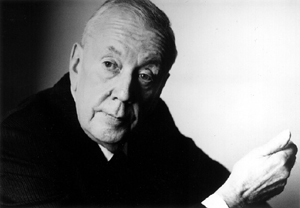 Even if this year's Proms remain a disappointment in some quarters (mine, for example) deserving yet largely unheard British music is doing fairly well. There's a jangle of seasons and festivals crying out for attention: the William Alwyn around Aldeburgh (5-9 October 2016 – including the Third Symphony), the BBC Phil season at Salford Quays (7-16 September 2016 including the premiere of Arnold Cooke's Sixth Symphony) and the professional premiere of Joubert's opera Jane Eyre (Birmingham, 25 October 2016).
My first Malcolm Arnold Festival was last year (review review review) and I am pleased to be returning to cover this year's two day event. As ever the 2016 event is packed with Arnold's music and is fashioned around the theme of Arnold – Voice of the People. The programme, squeezed tight into two days, mostly at the Royal & Derngate, is remarkable. Read more
23/08/2016
OXFORD LIEDER FESTIVAL 2016: THE SCHUMANN PROJECT
For the first time ever, all of Schumann's songs will be performed at the Oxford Lieder Festival (14- 29 October 2016) together with an array of his other works, the complete songs of his wife Clara Schumann, and songs by his friends, contemporaries and successors. Featuring nearly 100 events, The Schumann Project will include some 40 song recitals, as well as piano and chamber music recitals, choral works, study events, film, readings, masterclasses and more. Read more
08/08/2016
Spiritual Duruflé and a Remarkable Achievement – Musica Deo Sacra / David Ireson (conductor) at Tewkesbury Abbey August 1st to 7th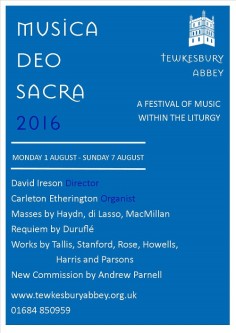 07/08/2016
Deborah Voigt Stars in a New American Opera, Roscoe, with the Albany Symphony
On October 15, 2016, the Albany Symphony will present Roscoe—an American grand opera composed by Evan Mack featuring the legendary, dramatic soprano Deborah Voigt.  Read more
26/07/2016
Sacred Music in August Surroundings: Tewkesbury Abbey (August 1-7); Edington Priory (August 21-28)
Music-lovers who appreciate hearing sacred music within a liturgical context have plenty to look forward to in August when two well established music festivals take place. Read more