16/04/2017
GRANGE PARK OPERA IN 2017
A   NEW  OPERA  HOUSE:  A   MAGICAL  SETTING  in  the  Surrey  Hills  Opening on 8 June 2017 with world-renowned tenor, Joseph Calleja, in Tosca.
On 8 June 2017, the curtain will rise  on a  brand  new  horseshoe  shaped  opera  house  –  the first in the UK in decades. Grange Park Opera, one of Europe's leading opera festivals, will open The Theatre in the Woods – and the 2017 season – at West Horsley Place, a 350-acre estate in Surrey, inherited in 2014 by author Bamber Gascoigne from his aunt, the Duchess of Roxburghe. Read more
07/04/2017
Season 2017/18 at the Royal Opera House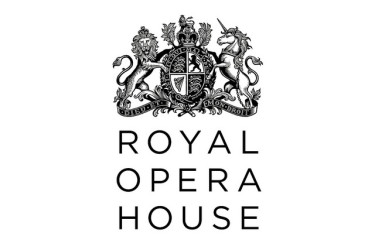 The Royal Opera House's annual announcement of its coming season brought presentations from all the Garden's big guns. This was the first time a presentation had been given by Oliver Mears, the new Director of Opera (although given the long planning involved in these things, he was reticent to give a date at which his own stamp will be evident). Chief Executive Alex Beard was there, as was Sir Antonio Pappano, Deborah MacMillan (widow of Kenneth MacMillan), Kevin O'Hare (Director of The Royal Ballet) and Sarah Crabtree (senior producer).
The 2017/18 season is an exciting one, ranging from the world premiere of George Benjamin's Lessons in Love and Violence (on the back of the success of Written on Skin and again with Martin Crimp as writer and Katie Mitchell as director; May 2018) through new productions of Lohengrin and Semiramide – and Carmen and Bohème – to the exciting announcement of a staging of Janáček's From the House of the Dead. Read more
04/04/2017
The Three Choirs Festival 2017: A Preview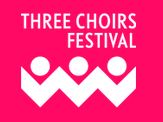 The Three Choirs Festival, which was first held in 1715 is probably the oldest music festival in the world; is there another festival that has been in existence for over 300 years? The Festival is held in turn in one of the three cathedral cities of Gloucester, Hereford and Worcester. This year, by rotation, the Festival, which takes place between 22 and 29 July, will be hosted by the city of Worcester, The Director of Music at Worcester Cathedral, Peter Nardone, is Artistic Director of the Festival and he's devised a wide-ranging programme of events. All the performances mentioned in this preview will take place in Worcester Cathedral unless otherwise stated. Read more
30/03/2017
GLYNDEBOURNE FESTIVAL 2017
CINEMA
ON SCREEN: 8 JUNE La traviata Recorded Live
Streamed via glyndebourne.com and in cinemas nationwide a recording of Tom Cairns's 2014 production of La traviata. Featuring Michael Fabiano and Venera Gimadieva.
ON SCREEN: 6 JULY – Hamlet LIVE
Streamed live via glyndebourne.com and in cinemas nationwide: the world premiere of Brett Dean's Hamlet, featuring a cast of some of the finest singing actors of the moment including; Allan Clayton, Sarah Connolly, Barbara Hannigan and John Tomlinson.
ON SCREEN: 3 AUGUST – La clemenza di Tito LIVE
Streamed live via glyndebourne.com and in cinemas nationwide: Glyndebourne's new production of Mozart's last opera.
Tickets on sale now. Visit glyndebourne.com to find a screening near you. Read more
28/03/2017
Louis Frémaux (13 August 1921 – 20 March 2017) – an obituary by Rob Barnett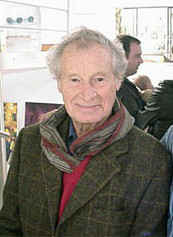 As ever, the bare bones of any person's life tell us but a small part of the individual's story and heritage. Louis Frémaux is no different in that respect. That said we need to lay them out:
– Born in Aire-sur-la-Lys, Pas-de-Calais, France in 1921 and he studied at the Valenciennes Conservatoire.
– War service in the Resistance and then as a Foreign Legion Captain in the French armed forces in Vietnam (1945-46)
– Resumed his war-interrupted studies, this time at the Paris Conservatoire with Louis Fourestier where he took first prize in conducting in 1952. Read more
21/03/2017
The Cleveland Orchestra's 100th Season
How many orchestras could draw 1,200 people to their concert hall without the ensemble even taking the stage? The Cleveland Orchestra can—and did—when they announced their centenary season with a gala event at Severance Hall on Friday, March 17. Along with the news were speeches from music director Franz Welser-Möst, executive director André Gremillet, the newly appointed president Richard K. Smucker, and orchestra musicians Massimo La Rosa (principal trombone), Martha Baldwin (cello), and Joshua Smith (principal flute), and celebratory short films. Read more
20/03/2017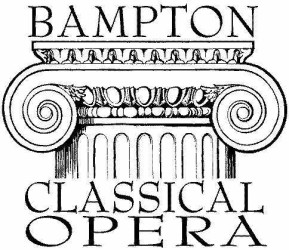 BAMPTON CLASSICAL OPERA 2017 – ANTONIO SALIERI'S THE SCHOOL OF JEALOUSY (La scuola de' gelosi)
Performances:
The Deanery Garden, Bampton, Oxfordshire: Friday, Saturday 21, 22 July
The Orangery Theatre, Westonbirt School, Gloucestershire: Monday 28 August
St John's Smith Square, London: Tuesday 12 September
Libretto: Caterino Mazzolà
New English translation: Gilly French and Jeremy Gray
Director: Jeremy Gray
Conductor: Anthony Kraus
Orchestra of Bampton Classical Opera (Bampton, Westonbirt)
CHROMA (St John's Smith Square)
Following highly successful UK premières of Salieri's Falstaff (in 2003) and Trofonio's Cave (2015), this summer Bampton Classical Opera will present the first UK performances since the late 18th century of arguably his most popular success: the bitter comedy of marital feuding, The School of Jealousy (La scuola de' gelosi).  The production will be designed and directed by Jeremy Gray and conducted by Anthony Kraus from Opera North.  The English translation will be by Gilly French and Jeremy Gray. Read more
11/03/2017
Leeds Lieder Announces Seventh Festival of Song
Friday 21st – Sunday 23rd April 2017: "Songs of Travel"
Supported by Arts Council England, Leeds Lieder – 'one of the most exuberant and far-reaching festivals of art-song in the UK The Times – is delighted to announce details of its seventh Festival, under the Artistic Directorship of pianist Joseph Middleton. Read more