27/04/2017
ENGLISH NATIONAL OPERA ANNOUNCES ITS 2017/18 SEASON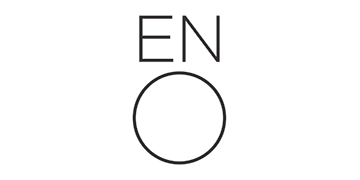 Website – www.eno.org
ENO's 2017/18 season features four new productions and five revivals at the London Coliseum, supported by a number of projects in other venues
Daniel Kramer directs his first opera as ENO Artistic Director, a new production of La traviata starring Claudia Boyle in her role debut as Violetta
Martyn Brabbins begins his first full season as ENO Music Director, conducting performances of Marnie and The Marriage of Figaro
ENO presents the world premiere of Nico Muhly's latest opera, Marnie, directed by Michael Mayer and conducted by Martyn Brabbins
A new production of Verdi's Aida opens the 17/18 season, conducted by Keri-Lynn Wilson. After sell-out performances of his Olivier Award-winning Akhnaten, Phelim McDermott returns to direct [For a review of the season's opening performance CLICK HERE]
Cal McCrystal directs a new production of Gilbert and Sullivan's Iolanthe, starring ENO Harewood Artist Samantha Price in the title role alongside ENO favourites Andrew Shore and Yvonne Howard
Regent's Park Open Air Theatre and ENO present a new production of The Turn of the Screw, directed by multiple Olivier Award-winner and Artistic Director of the Open Air Theatre, Timothy Sheader. ENO Mackerras Fellow Toby Purser conducts
Revivals of audience favourites include Jonathan Miller's The Barber of Seville, Richard Jones's Rodelinda, Phelim McDermott's Satyagraha, Robert Carsen's A Midsummer Night's Dream and Fiona Shaw's The Marriage of Figaro
A raft of exciting British conductors new to ENO includes Leo McFall, Alexander Soddy and Hilary Griffiths. Keri-Lynn Wilson and Karen Kamensek return after acclaimed debuts in the 2014/15 and 2015/16 seasons respectively
Over 93% of cast and conductors in the 2017/18 season are British born, trained or resident. Rodelinda, Iolanthe and Satyagraha all feature casts that are entirely British born, trained or resident
More than 15 principal roles across the 17/18 season will be taken by current or former ENO Harewood Artists.
Over 39,500 tickets are available for £20 or less across the 17/18 season (500 for every performance)
21/04/2017
Garsington Opera and Coastal Culture Network


As a result of Magna Vitae and Garsington Opera for All's pioneering education and outreach work integrated with free public screenings of opera in isolated coastal and rural communities, a new online network – the Coastal Culture Network (CCN) – has been formed.  CCN aims to strengthen the network of cultural provision around the coast by bringing together coastal local authorities, cultural organisations, Coastal Community Teams and others with an interest in the role of culture in seaside locations.  Read more
21/04/2017
FOR BBC PROMS 2017 REVIEWS CLICK HERE.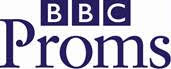 BBC Proms 2017 – Friday 14 July – Saturday 9 September 2017: the world's largest classical music festival reaches new audiences with a Relaxed Prom, 'Water Music' in Hull and an array of young artists
122 years since it was founded and 90 years since the BBC took over the running, financing and broadcasting of the world's largest classical music festival, the BBC Proms today announces its 2017 season. Presenting over eight weeks of events and more than 90 concerts the festival continues its founder-conductor Henry Wood's aim of bringing the best classical music to the widest audience. Read more
17/04/2017
The Tonhalle Orchestra of Zurich in 2017/18
The Tonhalle Orchestra of Zurich was founded 150 years ago and plans a season of celebratory events. This coincides with their having to move out temporarily of their home for the last 150 years, the Tonhalle building itself, which is in dire need of refurbishment and modernisation, particularly the backstage and foyer areas. The works will take a full three years and in that period most of their Zurich concerts will take place in a newly constructed hall within an existing industrial building (the 'Maaghalle') in the northern part of the city. Management will do its utmost to ensure its existing (often elderly, conservative and not especially discerning) audience makes the trek to a part of the city hitherto possibly unknown to them and less easy to access than the Tonhalle building by the lake and in the centre of the city. It hopes however that its new trendy location may attract a younger audience, who know the area for its clubs, modern art galleries and eclectic shops. Time will tell, but already two thirds of the subscriptions have been sold even before the programme was announced – now what does that tell you about Zurich's concert life? Read more
16/04/2017
GRANGE PARK OPERA IN 2017
A   NEW  OPERA  HOUSE:  A   MAGICAL  SETTING  in  the  Surrey  Hills  Opening on 8 June 2017 with world-renowned tenor, Joseph Calleja, in Tosca.
On 8 June 2017, the curtain will rise  on a  brand  new  horseshoe  shaped  opera  house  –  the first in the UK in decades. Grange Park Opera, one of Europe's leading opera festivals, will open The Theatre in the Woods – and the 2017 season – at West Horsley Place, a 350-acre estate in Surrey, inherited in 2014 by author Bamber Gascoigne from his aunt, the Duchess of Roxburghe. Read more
07/04/2017
Season 2017/18 at the Royal Opera House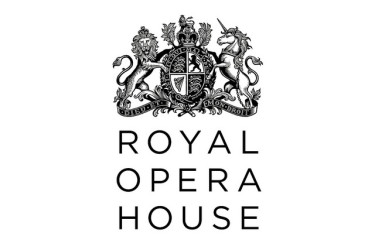 The Royal Opera House's annual announcement of its coming season brought presentations from all the Garden's big guns. This was the first time a presentation had been given by Oliver Mears, the new Director of Opera (although given the long planning involved in these things, he was reticent to give a date at which his own stamp will be evident). Chief Executive Alex Beard was there, as was Sir Antonio Pappano, Deborah MacMillan (widow of Kenneth MacMillan), Kevin O'Hare (Director of The Royal Ballet) and Sarah Crabtree (senior producer).
The 2017/18 season is an exciting one, ranging from the world premiere of George Benjamin's Lessons in Love and Violence (on the back of the success of Written on Skin and again with Martin Crimp as writer and Katie Mitchell as director; May 2018) through new productions of Lohengrin and Semiramide – and Carmen and Bohème – to the exciting announcement of a staging of Janáček's From the House of the Dead. Read more
04/04/2017
The Three Choirs Festival 2017: A Preview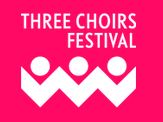 The Three Choirs Festival, which was first held in 1715 is probably the oldest music festival in the world; is there another festival that has been in existence for over 300 years? The Festival is held in turn in one of the three cathedral cities of Gloucester, Hereford and Worcester. This year, by rotation, the Festival, which takes place between 22 and 29 July, will be hosted by the city of Worcester, The Director of Music at Worcester Cathedral, Peter Nardone, is Artistic Director of the Festival and he's devised a wide-ranging programme of events. All the performances mentioned in this preview will take place in Worcester Cathedral unless otherwise stated. Read more
30/03/2017
GLYNDEBOURNE FESTIVAL 2017
CINEMA
ON SCREEN: 8 JUNE La traviata Recorded Live
Streamed via glyndebourne.com and in cinemas nationwide a recording of Tom Cairns's 2014 production of La traviata. Featuring Michael Fabiano and Venera Gimadieva.
ON SCREEN: 6 JULY – Hamlet LIVE
Streamed live via glyndebourne.com and in cinemas nationwide: the world premiere of Brett Dean's Hamlet, featuring a cast of some of the finest singing actors of the moment including; Allan Clayton, Sarah Connolly, Barbara Hannigan and John Tomlinson.
ON SCREEN: 3 AUGUST – La clemenza di Tito LIVE
Streamed live via glyndebourne.com and in cinemas nationwide: Glyndebourne's new production of Mozart's last opera.
Tickets on sale now. Visit glyndebourne.com to find a screening near you. Read more