09/03/2017
Opera Integra's Die Fledermaus
Opera Integra present a new production of Die Fledermaus by Fiona Williams, choreographed by former Lead Principal ballerina at English National Ballet, Elena Glurdjidze, accompanied by Opera Integra's chamber orchestra and conducted by Sonia Ben-Santamaria.
24 & 25 MARCH, 2017 at 7.30pm 
VENUE: St John's Notting Hill, Lansdowne Crescent, W11 2NN Read more
06/03/2017
BOOKING OPEN FOR LONGBOROUGH FESTIVAL OPERA 2017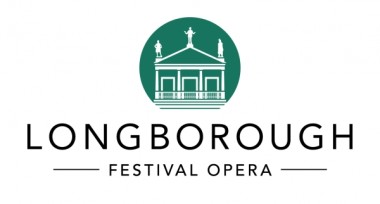 General booking is now open for Longborough Festival Opera 2017: from 10am on Monday 6 March keen opera fans can purchase sought-after tickets to this hidden gem of the Cotswolds.
For its 2017 season, Longborough presents a revival of Wagner's Tristan und Isolde, plus three new productions. Director Orpha Phelan and designer Madeleine Boyd, winners of the 2016 Best Opera Production award at the Royal Danish Opera, make their Longborough debuts with Beethoven's Fidelio; Thomas Guthrie returns to direct Mozart's The Magic Flute in the 300th anniversary of the founding of the Freemasons; and Gluck's Orfeo ed Euridice is Longborough's Young Artist production for 2017, uniting emerging singers and players. Read more
05/03/2017
The 26th Annual Singing Competition Final – Elizabeth Harwood Memorial Award for Singers at the Royal Northern College of Music, Manchester on 28th February 2017
Read more
02/03/2017
Outstanding Russian conductor Vladimir Spivakov and the Moscow Virtuosi chamber orchestra in a special concert "From Haydn to Piazzolla" at London's Barbican Hall.
Vladimir Spivakov and Moscow Virtuosi orchestra
8 March at 8pm at Barbican Hall, London
Tickets available at http://www.barbican.org.uk.
 Eminent violinist Vladimir Spivakov is renowned throughout Russia as the founder and director of the Moscow Virtuosi chamber orchestra and the National Philharmonic Orchestra of Russia. He is also recognized worldwide for his brilliant performances as a recitalist, guest soloist and guest conductor of leading orchestras, and for his humanitarian activities. He has played with numerous orchestras under great conductors such as Bernstein, Solti, Ozawa, Maazel, Abbado, Guilini and others. Read more
28/02/2017
NICOLAI GEDDA (1925 -2017)
His daughter, Tania, announced the death of Nicolai Gedda on January 8 at his residence near Lausanne, Switzerland. His death occurred a few months after that of his first wife, the pianist Nadia Gedda-Nova – Tania's mother – and a few days after that of Georges Prêtre with whom he collaborated several times, notably as Don José in the recording of Carmen alongside Maria Callas. Read more
22/02/2017
Lucerne Summer Festival – from 11 August to 10 September 2017 Riccardo Chailly and the Lucerne Festival Orchestra will devote themselves to symphonic programmes featuring works by Mendelssohn, Strauss, Stravinsky, and Tchaikovsky. Read more
11/02/2017
Southbank Centre announces a global, future-focused 2017/18 Classical Music Season, reflecting the changing landscape of classical music
 Southbank Centre today launches its 2017/18 Classical Music Season, with its four internationally-renowned Resident Orchestras the London Philharmonic Orchestra, Philharmonia Orchestra, London Sinfonietta and the Orchestra of the Age of Enlightenment. Together with Southbank Centre's family of Associate Orchestras – Aurora Orchestra, BBC Concert Orchestra, Europe's first BME orchestra Chineke! Orchestra and the National Youth Orchestra of Great Britain – the new season puts innovation and new music at the front and centre, with an international outlook that reflects the world today. Read more
11/02/2017
The Barbican announces its 2017–18 classical music season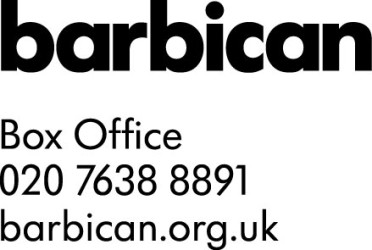 The Barbican today announces its 2017–18 classical music season. At the core of the unparalleled programme are the Centre's Resident Orchestra, the London Symphony Orchestra, Associate Orchestra, the BBC Symphony Orchestra, and the Barbican Associate Ensembles the Academy of Ancient Music and Britten Sinfonia. Barbican International Associates, the Los Angeles Philharmonic and the Leipzig Gewandhaus Orchestra return to the Centre this season. Read more