08/07/2016

Classical Opera announces 2016/17 season – 8 September 2016 – 23 June 2017
Classical Opera – the leading Mozart specialist and period-instrument ensemble – today announces its 2016/17 season. Under the inspiring leadership of conductor and artistic director, Ian Page, the programme encompasses two staged productions, the continuation of the ground-breaking MOZART 250 series, two European tours, a return to Middle Temple Hall and the latest CD release in the company's complete Mozart Opera Cycle. Now in its third year, the twenty-seven-year MOZART 250 project follows the chronological trajectory of the composer's life, works and influences. Read more
08/07/2016
The Glimmerglass Festival Announces 2017 Lineup – Festival Guests to include William Burden, Theodore Chapin, Paige Hernandez, Stephen Schwartz, David Sedaris and more.
COOPERSTOWN, N.Y. – The Glimmerglass Festival, which presents four mainstage productions of opera and musical theater as well as many events every summer, has released the details of its 2017 schedule.
The 2017 Festival will include mainstage productions of Gershwin's Porgy and Bess, Rodgers & Hammerstein's Oklahoma!, Handel's Xerxes and Donizetti's The Siege of Calais. The season also includes the world premiere of Stomping Grounds, a piece from Victor Simonson and Paige Hernandez that blends hip-hop, spoken word and opera, and Derrick Wang's opera Scalia/Ginsburg, starring 2017 Artist in Residence William Burden. Read more
06/07/2016

BAYREUTH FESTIVAL 2016 RINGS THE CHANGES Read more
06/07/2016
VICTOR HOCHAUSER PRESENTS –
THE BOLSHOI BALLET AT THE ROYAL OPERA HOUSE FROM Monday 25 July TO Saturday 13  August 2016 Read more
05/07/2016
The St Petersburg Ballet Theatre presents Her Name Was Carmen starring Irina Kolesnikova
World Premiere at the London Coliseum
5 performances ONLY 23, 25, 26, 27, 28 August 2016
After her visit last year with the St Petersburg Theatre and their thoroughly enjoyable performances of Swan Lake and La Bayadère, Irina Kolesnikova and the celebrated St Petersburg Ballet Theatre return to the London Coliseum to present the world premiere of Her Name Was Carmen from 23 – 28 August 2016.
Click here for Jim Pritchard's review of Her Name Was Carmen on 25 August 2016.
02/07/2016

United Kingdom Swansea International Festival 2016 – (30 September – 15 October 2016)
Swansea International Festival expands its programme for 2016 to present over 30 diverse events in 16 days.  From the power of the immense Tchaikovsky Symphony Orchestra to the intimacy of the Brodsky Quartet and the exuberance of primary school children in creating their own interpretation of Roald Dahl's work for Roald Dahl 100, there is something for the whole family to enjoy. Read more
29/06/2016
A RING FOR EVERYONE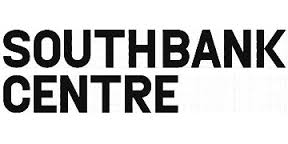 OPERA NORTH'S PERFORMANCES AT THE ROYAL FESTIVAL HALL ARE STREAMED LIVE IN THE CLORE BALLROOM
18/06/2016
The death has been announced of Liverpool-born internationally renowned tenor Alberto Remedios CBE Read more