29/11/2016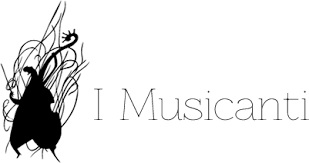 I MUSICANTI and virtuoso double bassist Leon Bosch perform a trio of concerts at St John's Smith Square featuring world premieres from South Africa and chamber works by Mozart and Schubert.
Concerts: 8 January; 5 March; 28 May
On 8 January 2017, rather than perform Peter Klatzow's Quintet, I Musicanti and Leon Bosch will instead give the world premiere of the Quintet 'But All I Wanna Do Is Dance" by esteemed South African composer, Matthijs Van Dijk.
"But All I Wanna Do Is Dance"
"There is a general consensus in comedy (and in most forms of entertainment) which is "Don't mention politics: you will immediately lose half your audience." However, whatever your political leaning, I think we can all agree, to quote a t-shirt I saw recently: "2016 Sucked". From Brexit and Trump, to students (and friends) clashing with police over free education in South Africa, we've been confronted, through the help of social media, with what seems to be a never ending wave of anger, frustration, hate and bigotry in all shapes and sizes – all issues that need to be addressed, of course, and, once one is aware of them, unable to ignore.
The title is not a joyous declaration by any means, but rather an "inner childlike" plea – an overwhelmed whisper of "I can't be an adult any more. Please stop." Originally, the piece was going to be called "#butallIwannadoisdance", but the more I worked on it, the more I felt that instead of allowing social media to overpower me, I needed to break free from it and drop the hashtag. This piece is part "tip of the hat" to electronic dance music and part elegy to one's inner child yearning to dance and/or play; yearning for a time when one was too young to really know what was going on in the world, if one was fortunate (or privileged) enough to not have to. "
25/11/2016
ALFIE BOE AND KATHERINE JENKINS IN RODGERS & HAMMERSTEIN'S CAROUSEL 
TICKETS GO ON PUBLIC SALE FOR THIS FIVE WEEK LIMITED RUN AT 9AM ON 30 NOVEMBER 2016 WITH OVER 100 TICKETS AT £12 FOR EACH PERFORMANCE
Alfie Boe and Katherine Jenkins will star for the first time together in the West End as Billy Bigelow and Julie Jordan in Rodgers and Hammerstein's Carousel, the third production in the partnership between English National Opera (ENO) and the GradeLinnit Company.    Read more
25/11/2016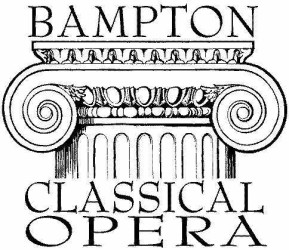 BAMPTON CLASSICAL OPERA 2017 – ANTONIO SALIERI'S THE SCHOOL OF JEALOUSY (La scuola de' gelosi)
Performances:
The Deanery Garden, Bampton, Oxfordshire: Friday, Saturday 21, 22 July
The Orangery Theatre, Westonbirt School, Glos: Monday 28 August
St John's Smith Square, London: date to be confirmed
Following highly successful UK premières of Salieri's Falstaff (in 2003) and Trofonio's Cave (2015), Bampton Classical Opera will present in 2017 the first UK performances since the late 18th century of what was perhaps his most popular success, the bitter comedy of marital feuding, The School of Jealousy (La scuola de' gelosi).  The production will be designed and directed by Jeremy Gray and conducted by Anthony Kraus, Assistant Head of Music at Opera North.  The English translation will be by Gilly French. Read more
02/11/2016
Come to Fulham and see Die Fledermaus
Update – For Jim Pritchard's review click here.
Performance Dates:
November 8th, 11th, 13th, 15th, 18th (Young Artists' performance), 20th, all at 7.30pm.
Venue: St John's Church, Fulham, SW6 1PB Read more
26/10/2016
Christmas Early Music Festival in York
The York Early Music Christmas Festival 2016 (8 – 15 December), a key part of the Christmas calendar in York, features the acclaimed harpsichordist and conductor Trevor Pinnock as a highlight. Trevor celebrates his 70th birthday year, ahead of the 30th anniversary of the Beverley Early Music Festival in May and the 40th anniversary of the York Early Music Festival in July.
The performances are mainly held in the beautiful candlelit surroundings of the NCEM in the heart of York in St Margaret's Church, Walmgate – and there are mince pies provided at most concerts, offering an additional treat for the audience.
Among the highlights are –
▪ Spiritato! Guts and Glory:  Heroic Music for Strings, Trumpets and Drums
An NCEM debut for the pioneering period musical ensemble, led 'vivaciously' by violinist Kinga Ujszaszi. This is a vibrant programme of the best of baroque brass, with no less than five natural trumpets, together with inventive and reflective pieces for strings.
Thursday 8th December at 7:00pm
▪ Gothic Voices: Nowel syng We bothe al and som
A sequence of late medieval English carols, songs and motets for the season, with works ranging from one to four voices. This is a joyous interplay of key celebrations of the season, with small narratives reflected on by larger-scale festive motets and mass movements by English medieval celebrities John Dunstable (c.1390-1453) and Lionel Power (c.1370-1445).
Friday 9th December at 7.30pm
▪ Choral Workshop led by James Weeks
James Weeks is a respected composer and conductor with wide ranging musical interests. This workshop will cover some of the significant works of Heinrich Schutz's great collection Geistliche Chor-Musik (1648), which contains some of his most memorable and profound music. From the joyous Christmas motet Ein Kind ist uns geboren to the sublime pathos of Selig sind die Toten.
Saturday 10th December from 10.30am – 4pm,
▪ The Goldfinch Ensemble Masters of Baroque: JS Bach and F Couperin
Selected from the best young early music talent in Europe, The Goldfinch Ensemble is part of a eeemerging programme, enjoying a residency at the NCEM in York. Formed in 2014, the musicians met at the Royal Conservatory of The Hague and were first-prize winners at the International Handel Festival in Gottingen earlier in the year. Their programme reflects the European masters of their craft, JS Bach and F Couperin, and how they may have been inspired by each other.
Saturday 10th December at 1.00pm
▪ Yorkshire Bach Choir: Bach at Christmas
A trio of festive works not to be missed. It includes JS Bach's Magnificat, with its exuberant choruses, and CPE Bach's 1749 setting of the Magnificat, which energetically reinvigorates his father's earlier work. The ever-popular BWV 140 Wachat auf (Sleepers, wake) is the ultimate musical wake-up for Advent, featuring some of JS Bach's most memorable and timeless music
Saturday 10th December at 7.30pm, Sir Jack Lyons Concert Hall, University of York
▪ Trevor Pinnock and Friends
A Birthday Celebration
During his 70th birthday year, renowned harpsichordist and conductor, Trevor Pinnock, makes York a vital part of his UK anniversary tour, with highlights including Bach's Brandenburg Concerto no 5 and Handel's Sonata in A for violin, with early music virtuoso Rachel Podger.
Sunday 11th December at 7.30pm
▪ Joglaresa
Caroles of Nuns and Roses
Caroles of Nuns and Roses celebrate Yule with the luscious five female voices of Joglaresa, accompanying themselves on fidel, harp, bells, bagpipes and percussion. This is a twinkly and tinkly Christmas programme and will lull you gently into the Christmas spirit.
Monday 12th December at 7.30pm
▪ Renaissance
Renaissance is praised as being one of the most exciting a cappella groups in recent years, and they present Un Soir de Neige: A Night of Snow: Music for Advent. Festive lullabies by Byrd alongside Poulenc's secular Un Soir de Neige, and moving through Tudor Christmas to passionate Italian madrigals by Monteverdi, all drawn together by Ben Rowarth's new work, A Night of Snow.
Tuesday 13th December at 7.30pm
▪ Red Priest: Winter Baroque Carnival
The highly acclaimed baroque quartet makes a welcome return to add fizz to the season. Led by recorder playing maestro Piers Adams, this is a cheering feast of music for winter, performed in the group's own high-octane style. Expect Vivaldi, Bach, Handel and a few unsung heroes, all with a modern twist.
Wednesday 14th December at 7.30pm
▪ In Echo: Northern soul: Music in a Cold Climate
The five-piece ensemble presents an engaging story of the sea-faring nations of 17th century Northern Europe. Trading goods, music and ideas, the programme looks at the inspirational music of Buxtehude, Staden, Dowland, Bertali and Dietrich Becker alongside Andrew Keeling's new composition, Northern Soul.
Thursday 15th December at 7.30pm
For further information see www.ncem.co.uk/xmas
21/10/2016
Nationwide Choral Tributes to Fallen of the Somme during Remembrance Weekend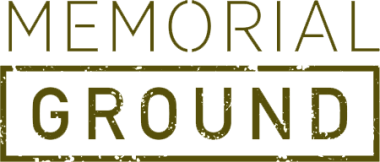 Children whispering the names of the Fallen, the elegiac sounds of the Black Watch Regiment's pipers, a silent film backdrop of Irish soldiers in the trenches – these are just some of the imaginative ways in which choirs all over the British Isles are adapting this special choral work, Memorial Ground, created by Pulitzer Prize-winning American composer David Lang. Over the Remembrance weekend in November (11-13) they will perform their tailor-made versions of Memorial Ground in churches, cathedrals, schools, universities – even health centres – from Belfast to Skipton, from Canterbury to Cumbria, from Gosport to Glasgow. David Lang is flying from New York to attend a signature performance of the work at London's National Portrait Gallery on 12 November. Read more
21/10/2016
Martyn Brabbins to take up position as Music Director of English National Opera from 21 October 2016
English National Opera (ENO) has today, 21 October 2016, announced that British conductor Martyn Brabbins will become Music Director of the Company with immediate effect.
21/10/2016
BBC Cardiff Singer of the World 2017
Grace Bumbry and Xian Zhang will join Thomas Quasthoff, Sumi Jo and Chair David Pountney as jury members for the BBC Cardiff Singer of the World 2017 competition. Read more