02/04/2016
From Satie to Sir Francis Drake: Preview of Cheltenham Music Festival July 6th-17th 2016

Three centuries ago William Mason discovered a spring with health giving properties on his land, so he fenced it in and opened Cheltenham's first spa. Visitors began to stream in to cure their ailments and also to have a good time. As a consequence a range of entertainments were put on for them, and what had once been a rural backwater became known as a "pleasure town". The tradition carries on today with a wide range of festivals encompassing horse-racing, jazz, science, literature and, not least, the Cheltenham Music Festival which started in 1945. Read more
01/04/2016
Switzerland Zurich Opera Preview of 2016-2017 Season Read more
31/03/2016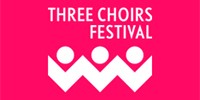 The Three Choirs Festival 2016: A Preview Read more
25/03/2016
Norfolk and Norwich Festival May 13-29 2016
18/03/2016
22 April 2016 will mark the centenary of Yehudi Menuhin, the world-famous violinist and conductor, and Konzerthaus Berlin is planning to pay homage to him at that time.
Menuhin is regarded as the most renowned violinist of the 20th century, in addition to being a great humanist and philanthropist. He campaigned ceaselessly for human rights and international understanding, was the first world-class Jewish artist to play in Germany after World War II and performed pieces by German composers in Jerusalem. Until his death in Berlin in 1999 he believed in the unifying powers of music and in using it to change society for good with its help.
The Konzerthaus will commemorate this brilliant person and musician and his fit-as-a-fiddle legacy with concerts, screenings, an exhibition, a special publication and many other special events.
The celebrations start with Menuhin's former student Daniel Hope and the Konzerthausorchester Berlin under the direction of Iván Fischer performing the piece that the great violinist is possibly best known for: the Violin Concerto by Edward Elgar.
Menuhin's fascination with other musical worlds finds its expression in a "Fiddle Fest" where superb violinists including Roby Lakatos, Mark O'Connor, Didier Lockwood and Dr. L. Subramaniam will be presenting the world's violin sounds. Menuhin's legacy and his foundations and projects will be at the focus of special concerts and films. Both the 1st prize winner of the "Menuhin Competition London 2016" will be performing as will other Menuhin School alumni who have distinguished themselves over the years.
The homage "100 years Yehudi Menuhin: Musician – Myth – Human" will also include a complementary exhibition on the great person and musician Yehudi Menuhin and his very vibrant legacy. There will also be a commemorative publication in his honour.
10/03/2016
Carlos Acosta – The Classical Farewell at the Royal Albert Hall, SW7 from Monday 3 – Friday 7 October 2016
Performances: Mon – Fri at 7.30pm
Ticket Office: 020 7589 8212 or www.royalalberthall.com  
Update! Jim Pritchard's review of the first night of The Classical Farewell at the Royal Albert Hall..
11/02/2016
Longborough Festival Opera announces its 2016 season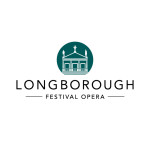 Over the past decade and a half Longborough Festival Opera it has built an international reputation for its productions, led by its triumphant performances of Wagner. Its 2016 Summer Season features four operatic masterpieces with a line-up of artists which includes some familiar to Longborough but also many fresh faces. Read more
10/02/2016
'Ave Maya' Ballet Gala in memory of Maya Plisetskaya – London Coliseum Sunday 6 March 2016 7.00pm
Ensemble Productions announces that London will pay a tribute to the legendary prima ballerina, Maya Plisetskaya, one of the foremost 20th-century ballerinas, on Sunday March 6, 2016 in an 'Ave Maya' Gala at London Coliseum to celebrate the life and work of this extraordinary dancer, who died in May 2015.