10/10/2016

Italy Cremona Musica: Cremonafiere 30.9.2016 to 2.10.2016 Fiere di Cremona.  Part Two of a two-part report. (JB) Read more
10/10/2016

Italy Cremona Musica: Cremonafiere 30.9.2016 to 2.10.2016 Fiere di Cremona. Part One of a two-part report. (JB) Read more
04/10/2016
Christmas at St John's Smith Square (9-23 December 2016)
The 31st Annual Christmas Festival at St John's Smith Square has now flourished into a series of 16 concerts running from 9-23 December with Stephen Layton as Artistic Director Read more
02/10/2016
Sir Neville Marriner CH, CBE, Founder and Life President of the Academy of St Martin in the Fields has died
The Academy of St Martin in the Fields is deeply saddened to announce the death of Sir Neville Marriner, Founder and Life President of the Academy of St Martin in the Fields. Sir Neville Marriner passed away peacefully in the night on 2 October. Read more
01/10/2016
MOZART'S THE MAGIC FLUTE – JACKSONS LANE THEATRE, HIGHGATE, LONDON N6 5AA  FROM NOVEMBER 11TH TO 20TH 2016                    
Libretto by Emanuel Schikaneder                                                                   
Translation by Jeremy Sams                                                             
Stage Director: Toria Banks • Music Director: Christopher Stark • With the HGO Orchestra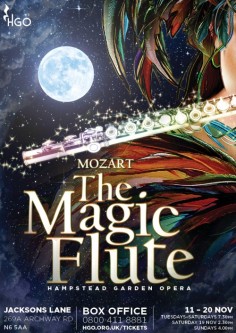 26/09/2016
Upcoming Krenek (1990-1991) events in Vienna
The week of the Ernst Krenek Institute's fall symposium seems a fitting moment to highlight a pretty remarkable string of Krenek performances taking place in Vienna over the next few months.
21/09/2016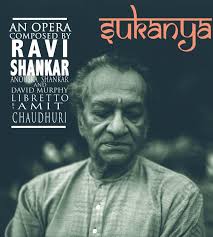 Ravi Shankar's Only Opera Sukanya to tour UK in World Premiere Production
Friday 12 May 2017 (world premiere) – Curve, Leicester
Sunday 14 May 2017 – The Lowry, Salford
Monday 15 May 2017 – Symphony Hall, Birmingham
Friday 19 May 2017 – Royal Festival Hall (in association with Southbank Centre, London)
The Royal Opera, London Philharmonic Orchestra and Curve present the world premiere of Ravi Shankar's only opera Sukanya which tours venues across the UK in May 2017. With a libretto by Amit Chaudhuri, the semi-staged opera is directed by Suba Das and conducted by David Murphy, with soprano Susanna Hurrell in the title role, bass-baritone Keel Watson, Brazilian baritone Michel de Souza, the BBC Singers and the full force of a 60-strong London Philharmonic Orchestra. The Orchestra is supplemented with Indian classical instruments including the sitar, shennai, tabla, mridangam and ghatam. The innovative Aakash Odedra Company provide the choreography and dancers and Tony Award-winning 59 Productions are providing production design.
13/09/2016
Saffron Opera Group's Die Walküre – Saffron Hall, Saffron Walden – Sunday 9 October 2016 at 2.30pm
UPDATE! Read Jim Pritchard's review https://seenandheard-international.com/2016/10/saffron-opera-groups-ring-continues-to-impress/.
If you love opera and especially Wagner (but maybe not enough to spend £200 watching one of his operas in London) set aside six hours on Sunday 9 October and make a pilgrimage to Saffron Walden in rural north west Essex to see Saffron Opera Group's Die Walküre at Saffron Hall. Read more