06/06/2017
The National Gilbert & Sullivan Opera Company & Harrogate Festival,  4-20 August 2017 (RJW)
The National Gilbert and Sullivan Opera Company has assembled its 2017 season of G & S delights. We first heard of this unique company at the now world-famous International Gilbert & Sullivan Festival with an original professional line-up of ex-D'Oyly Carte principals that included Kenneth Sandford, John Ayldon, Alistair Donkin, Geoffrey Shovelton, Patricia Leonard and Lorraine Daniels when first staging The Yeomen of the Guard. It has developed over the decades to become one of the world's finest professional Gilbert and Sullivan touring groups. This year it will be performing Mikado, Pirates of Penzance, HMS Pinafore and Princess Ida at Windsor, Buxton, Harrogate Festival, Malvern, Norwich and Newcastle-on-Tyne between 20 July and 30 September. Read more
05/06/2017
The Tonhalle Orchestra Zurich have announced that they have appointed Paavo Järvi as their new Chief Conductor and Artistic Director as from the start of the 2019/2020 season.
Järvi replaces the outgoing Lionel Bringuier. Next January Järvi brings his Estonian Festival Orchestra to Zurich; he is not however scheduled to conduct the Tonhalle Orchestra next season, but in the season 2018/2019 he is expected to be in Zurich for three weeks. Read more
22/05/2017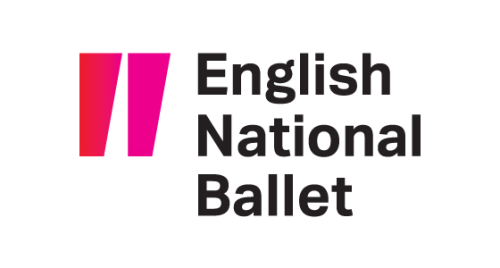 English National Ballet – Emerging Dancer LIVE
Thursday 25 May 2017 – from 7.25pm – www.ballet.org.uk/emerging-dancer
On Thursday 25 May 2017, English National Ballet's Emerging Dancer competition will be live streamed from Sadler's Wells via Facebook.
08/05/2017
WORLD-CLASS CLASSICAL MUSIC IN ESSEX, AT ROMAN RIVER MUSIC'S SUMMER WEEKEND

Tickets for Roman River Music's Summer Weekend on 14-16 July are now on sale, offering a chance to experience world-class, classical music in rural Essex.
Taking place in the beautiful surroundings of Coggeshall parish church, St Peter ad Vincula, this year's Summer Weekend features four programmes of French music performed by eight exceptionally talented musicians from around the globe. Read more
03/05/2017
Ex Cathedra Unveils an Exciting Season of Choral Music in Birmingham and Beyond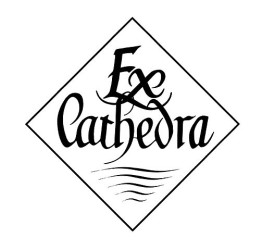 The Birmingham-based Ex Cathedra is a leading UK choir and Early Music ensemble.  It is a unique musical resource, comprising a specialist chamber choir, vocal Consort, period-instrument orchestra and a thriving education programme. Ex Cathedra was founded in 1969 by Jeffrey Skidmore OBE so the ensemble is fast approaching its 50th anniversary. Details of their 2017/18 season have just been announced.   Read more
01/05/2017
The City of Birmingham Symphony Orchestra has announced details of its 2017-18 season, the second of Mirga Gražinytė-Tyla's tenure as Osborn Music Director
In 2016/17 her appearances with the orchestra were somewhat limited – from memory just 8 were scheduled in Birmingham. However, that was clearly a transitional phase: she would have had diary commitments made prior to accepting the Birmingham post and, I suppose, the orchestra would also have had to engage well in advance quite a number of guest conductors. The 2017/18 season properly shows how committed she is to the post for she will conduct 22 concerts in Birmingham alone. Read more
27/04/2017
ENGLISH NATIONAL OPERA ANNOUNCES ITS 2017/18 SEASON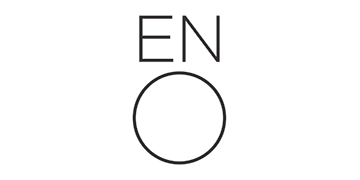 Website – www.eno.org
ENO's 2017/18 season features four new productions and five revivals at the London Coliseum, supported by a number of projects in other venues
Daniel Kramer directs his first opera as ENO Artistic Director, a new production of La traviata starring Claudia Boyle in her role debut as Violetta
Martyn Brabbins begins his first full season as ENO Music Director, conducting performances of Marnie and The Marriage of Figaro
ENO presents the world premiere of Nico Muhly's latest opera, Marnie, directed by Michael Mayer and conducted by Martyn Brabbins
A new production of Verdi's Aida opens the 17/18 season, conducted by Keri-Lynn Wilson. After sell-out performances of his Olivier Award-winning Akhnaten, Phelim McDermott returns to direct [For a review of the season's opening performance CLICK HERE]
Cal McCrystal directs a new production of Gilbert and Sullivan's Iolanthe, starring ENO Harewood Artist Samantha Price in the title role alongside ENO favourites Andrew Shore and Yvonne Howard
Regent's Park Open Air Theatre and ENO present a new production of The Turn of the Screw, directed by multiple Olivier Award-winner and Artistic Director of the Open Air Theatre, Timothy Sheader. ENO Mackerras Fellow Toby Purser conducts
Revivals of audience favourites include Jonathan Miller's The Barber of Seville, Richard Jones's Rodelinda, Phelim McDermott's Satyagraha, Robert Carsen's A Midsummer Night's Dream and Fiona Shaw's The Marriage of Figaro
A raft of exciting British conductors new to ENO includes Leo McFall, Alexander Soddy and Hilary Griffiths. Keri-Lynn Wilson and Karen Kamensek return after acclaimed debuts in the 2014/15 and 2015/16 seasons respectively
Over 93% of cast and conductors in the 2017/18 season are British born, trained or resident. Rodelinda, Iolanthe and Satyagraha all feature casts that are entirely British born, trained or resident
More than 15 principal roles across the 17/18 season will be taken by current or former ENO Harewood Artists.
Over 39,500 tickets are available for £20 or less across the 17/18 season (500 for every performance)
21/04/2017
Garsington Opera and Coastal Culture Network


As a result of Magna Vitae and Garsington Opera for All's pioneering education and outreach work integrated with free public screenings of opera in isolated coastal and rural communities, a new online network – the Coastal Culture Network (CCN) – has been formed.  CCN aims to strengthen the network of cultural provision around the coast by bringing together coastal local authorities, cultural organisations, Coastal Community Teams and others with an interest in the role of culture in seaside locations.  Read more