22/12/2017
Liza Ferschtman celebrates Bernstein's centenary with recording and five-country tour
The Dutch violinist Liza Ferschtman will release her 10th album on Challenge Classics in January 2018, featuring Leonard Bernstein's Serenade after Plato's 'Symposium' and Korngold's Violin Concerto. The recording comes at the start of Bernstein's centenary year. From January to June 2018 Ferschtman will give 10 performances of Bernstein's five-movement concerto across the Netherlands, Germany, Belgium, the UK and USA. Read more
13/12/2017
Chamber music St James' Piccadilly
The great Christopher Wren-designed Church of St James' Piccadilly will host a brand new annual series of chamber music concerts from 2018: The Piccadilly Chamber Music Series launches on January 26th 2018 at 7.30pm with a concert given by LSO violinist Rhys Watkins, international cellist Rowena Calvert and concert pianist Warren Mailley-Smith. Read more
12/12/2017
Opera Buenos Aires 2018 – A Mixed Bag 
The Teatro Colón's 2018 season comes from a new team with Enrique Arturo Diemecke now the artistic and production director-general, and with it some reorganisation and innovation of activities.
Numerically the season is about the same as 2017, taking into account cancellations/postponements and with the change of an oratorio in place of an opera to make seven operas and the oratorio and also three chamber operas. Read more
06/12/2017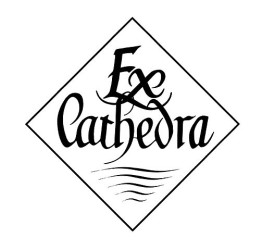 Ex Cathedra Raises a Glass, or Six, for Christmas
Later this month, leading UK choir Ex Cathedra brings the ethereal sound-scape of Ēriks Eŝenvalds' 'Stars' to St John's Smith Square as part of its 'Christmas Music by Candlelight' programme on 14 December. Setting a poem by Sara Teasdale, the Latvian composer's work is scored for choir, Tibetan singing bowls and wine glasses tuned to six pitches, giving it a magical, otherworldly character. Read more
03/12/2017
Dénes Várjon in conversation with Sebastian Smallshaw
Dénes Várjon studied music at the Liszt Academy with Sándor Falvai, György Kurtág, and Ferenc Rados. Over the last 25 years, he has established an international career as a concert pianist and chamber musician, and is a regular guest at prestigious festivals in Europe and the United States. Since 2015, he has been artistic co-director of the chamber music festival kamara.hu, which he coordinates together with his wife, the pianist Izabella Simon. I spoke with Dénes Várjon in Budapest, just after he had performed in the second concert of this year's kamara.hu. Read more
29/11/2017
Dmitri Hvorostovsky (16 October 1962 – 22 November 2017) dies at 55
Seen and Heard-International is saddened to have heard of the death – after a courageous fight against cancer – of the wonderful Russian baritone Dmitri Hvorostovsky, at much-too-early age of 55.
18/11/2017
A Great Tradition Lives: Ann Murray's Masterclass at the V&A (Royal College of Music)
Like all the world's greatest teachers, Gioacchino Rossini was much more focused on what he could get out of a pupil than what he could put in. But the maestro was also a composer, in my spare time, he used to quip. So it was not unknown for him to to put something into the pupil too.  Read more
16/11/2017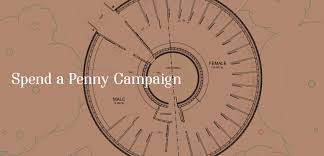 Grange Park Opera's Spend a Penny Campaign
Phase two of the Theatre in the Woods Appeal announced Read more