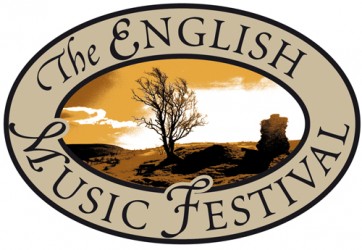 United Kingdom 2019 English Music Festival – Berners, Arnold, Stanford, Vaughan Williams, Delius, Milford: Sergey Levitin (violin), BBC Concert Orchestra / Martin Yates (conductor). The English Music Festival, Dorchester Abbey, Dorchester on Thames, 24.5.2019. (RBa)
Lord Berners – Portsmouth Point
Malcolm Arnold – Serenade for Small Orchestra
Charles Villiers Stanford – Violin Concerto
Ralph Vaughan Williams – The Blue Bird
Frederick Delius – A Song before Sunrise
Robin Milford – Second Symphony
The 2019 annual English Music Festival, the thirteenth, started with a concert that did not mince words. It dusted off four otherwise forgotten works, and treated them to world premiere performances in public. I am quite sure that the expression 'dust off' does not do justice to the perusal, editing, making of parts and general problem-solving that each piece demands. There was little or no performing tradition to lean back on, so it is very much a case of realising from the ground up. Two slightly less well-known pieces were added to these re-emergent works. All six were presented in virile colours and with no hint of an apology; nor do they stand in need of one. Dorchester Abbey (the Church of St Peter and St Paul) in Dorchester on Thames, Oxfordshire was the accustomed and desirable venue. This was the first concert in four consecutive days of concerts, recitals and talks. I regret that I could only attend the first event, on 24 May.
Before the headline concert, Dorchester Village Hall hosted a tea-time talk by two doyens of breathing vigour into the forgotten: 'Rediscovering lost and incomplete works', a conversation between Martin Yates and Lewis Foreman. The subject is a large part of what the EMF is all about. Mr. Foreman has been a not uncritical 'agent créatif', inciter and eminence for revival of 'lost' British works since the early 1970s. Martin Yates is a more recent activist-activator. He completes incomplete scores, realises music that has a reputation but no performances, and is an inspired and inspiring conductor. Martin, who is also a composer, is a regular at the EMF inaugural concerts, and so is the orchestra, the BBC Concert. Such concerts are usually recorded; they put in an appearance on BBC Radio 3 afternoon music strand, so watch out for this.
The most memorable point for me was that Mr. Yates is toiling on Vaughan Williams's unknown work from the time of A Sea Symphony. The Future is a 35-40-minute score for solo voice, choir and orchestra. It will be performed in Glasgow and Edinburgh within the next 12 months. Accounts of visits to university libraries and family attics jostle with reminiscences of composers at the often eclipsed end of their careers, and of musicians who discover the sound of music which either was never heard, or blasted its way into the architecture of concert halls long demolished. Illustrated by snippets from Dutton recordings and a PowerPoint presentation, this got the week off to a flying start. I regretted that the speakers did not reflect on the potential parallels with Bruckner and Mahler editions, with a history of scholars who, over the years, approached exhumation and re-presentation in various ways. I would have also liked to know whether Martin Yates had discovered any new and better ways of filling in the blanks after an edition had been published/recorded. Meantime, I confess to being weak in the knees for hearing Mr. Yates's re-creation of the Moeran Second Symphony (review, review, review). I recall first reading about in Rhoderick McNeill's tantalising article.
The Abbey at first resounded to Portsmouth Point in what I take to be Martin Yates's super-confident orchestration. It was not the famous Walton overture but a short champagne movement by Lord Berners. The score has seen action in 1918 as finale (Pioggia di sigarette) of a five-movement ballet L'uomo dai baffi (The Man with Moustaches). This 'symphonic sketch after a drawing by Rowlandson' was heard for the first time in rowdily Stravinsky-like orchestral finery; think Petrushka (Easter Fair) and The Rite. It made a barking and bubbling launch for the Festival.
Next came Malcolm Arnold's 1950 Serenade for Small Orchestra, a gem-like confection in three often seductive movements. There were, of course, irresistible melodies but there also were a few equivocal moments, more than I had recalled. Later in life Arnold delved deep into this territory. His Seventh and Ninth Symphonies sound more like Wellesz than George Melachrino. The Serenade served as reminder that we can look forward to another Malcolm Arnold Festival in Northampton this October.
Stanford's 1875 Violin Concerto in D is not unknown. Dutton recorded it, with Sergey Levitin (the violinist this evening) and the Royal Northern Sinfonia conducted by Martin Yates (review). This beefy three-movement work is three years older than Brahms's concerto. Firing on all twelve cylinders, it carries the day here. Levitin, well and truly in command, is teamed with a similarly enthused conductor and orchestra. It is a joyous work by a merely 23-year-old composer.
The Blue Bird, Maurice Maeterlinck's 1908 play, attracted a fair few composers, including Fritz Hart, Leslie Heward and Norman O'Neill (once broadcast in the mid-1970s by Ashley Lawrence and the BBC Concert Orchestra). It had never registered with me that Vaughan Williams, a pupil of both Stanford and Ravel, had also written music for the play. Here, after the interval, the ten-minute work in nine continuously played sections received its first public performance, although it has already been recorded on Dutton (CDLX7351). The beguiling music is in the same enchanted sound realm as Ravel's Ma mère l'Oye. It was strongest where most delicate, and there is a lot of delicacy. One or two of the more typically smock-girt and crook-brandishing moments were less than convincing (similar moments in The Wasps suite on which Mr. Yates modelled his orchestration) but most of the music is a triumph… I wanted to hear it again and straight away.
The penultimate work in the concert took the form of the sway, sigh, sob and sibilance of Delius's A Song before Sunrise. It was a meet companion to The Blue Bird.
The music of Robin Milford (1903-1959) has been well served over more than a few decades by Peter Hunter, who wrote the seriously informative EMF programme note. Milford was a fascinating and, in some aspects, tragic figure who tends loosely to be grouped with Finzi. He has had a place at the Dutton table before (review, review) but here was the world premiere of his Second Symphony (1933). It lasts about 35 minutes and is in four movements. Its moods are varied but its effect is triumphant. The first and third movements had a lilt and occasionally a ferocity that reminded me, at one remove, of Dvořák's Legends and Fifth and Sixth Symphonies. This alternates with lightly brushed pastoral sounds which occasionally look towards Warlock's Capriol and Schoeck's Sommernacht. The ideas and melodies are cut from the very best cloth. The second movement has the verdant freshness of Patrick Hadley's One Morning in Springtime. The melodies have hitting and staying power coupled with a large helping of a nobility that mingles with tragedy. It always helps that there is some wonderful work for the brass. The finale has a hint of the perfunctory about it – out of balance in scale with the other movements. Even so, there is not a moment that is not distinctive, and even that finale ends with multiple climactic 'stabs' that grip the listener.
The Festival shows every sign of stamina, resilience and loyalty, although Em Marshall-Luck, its Founder-Director, sounded some heedful and needful financial warnings in her opening speech. Meantime, look out for the Autumn 2019 EMF.
Rob Barnett