United Kingdom Scriabin, Ravel, Mozart, Schubert: Peter Donohoe (piano). Wigmore Hall, London, 18.6.2018. (CC)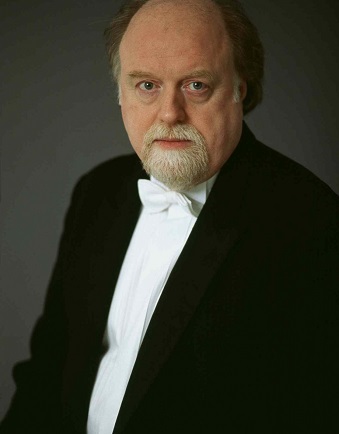 Scriabin – Piano Sonata No.2 in G sharp minor Op.19
Ravel – Miroirs
Mozart – Piano Sonata in C K279
Schubert – Piano Sonata in A D959
It was nice that this recital was performed on Peter Donohoe's actual 65th birthday. He is a well-loved British pianist, his career taking off following his victory (Joint Silver Medal) at the Tchaikovsky Competition in 1982 (after taking sixth place at the Leeds Competition the previous year, a competition won by Ian Hobson). Donohoe studied in Paris with Messiaen and Yvonne Loriod, and he has always shown leanings towards twentieth-century repertoire. It was surprising, then, that in this programme only the Ravel hailed from the last century.
The two-movement Scriabin sonata dates from 1892-7 and is written in the opulent, cushioned chromaticism characteristic of this composer. The first movement is nocturnal, according to the composer intended to invoke a seashore at midnight; the finale reveals the tempestuous side of the ocean. Donohoe has a huge sound, and he was indeed both burnished and clear in his articulation; he also has a clear affinity to Scriabin's music. Yet there were moments of awkwardness, and at one stage in the first movement things felt very precarious indeed. The Presto second movement was headlong and well sustained, but it was difficult to shake the impression of the pianist not quite settling in.
Ravel's Miroirs (1904/5) comprises five movements. The first, 'Noctuelles', found Donohoe's playing rather Étude-like, missing out on the flighty aspect of the moths. While there were positives here – the layering of 'Une barque sur l'océan' for instance, or the weighting of the chords in 'La vallée des cloches' – Donohoe was only rarely inside the music, breaking the sound of his Steinway several times in a rather relentless 'Alborada del grazioso'.
So to Mozart and the C major Sonata, K 279 (1774). The high-velocity opening allegro, with its emphasis on ornamentation, had a sense of the pianist struggling against the piano, just managing the articulation; the Andante was over-projected (a nice minor-key darkening the high point here) before the Haydnesque finale brought some relief.
The final offering in the published programme was Schubert's great A major Sonata, D 959. This is a sonata notable for its remarkable outburst in the Andantino – or not, if Schubert's depiction of angst is as softened, as it was here. The first movement suffered from some rhythmic instability; rallentandi were laboured, and passages that worked well rubbed shoulders with those that were careless. There was some rushing in semiquaver passages, also. The Scherzo, too, felt undisciplined, its Trio literal and clunky. If there was some warmth to the opening of the finale, again stability of rhythm was a problem.
There was more Mozart for the encore: the D minor Fantasy, K 397, at times almost sounding like it was Chopin. Sadly, especially given the occasion, this recital was a disappointment.
Colin Clarke