United Kingdom Glinka, Rimsky-Korsakov, Mahler and Strauss: Dmitri Hvorostovsky (baritone) and Ivari Ilja (piano), Wigmore Hall, London 23.11.2014. (JPr)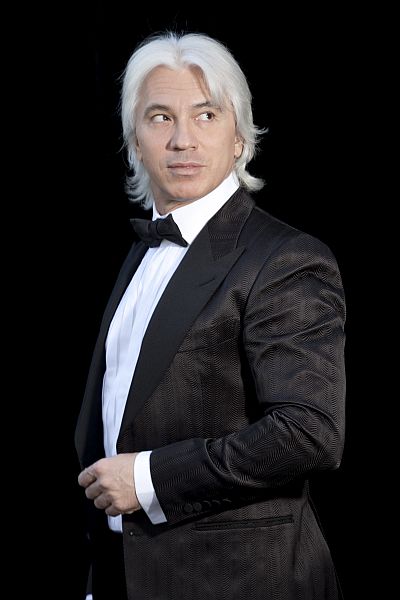 Glinka
To Molly
Ah, the sweetness of being beside you
Do not say that your heart is aching
Doubt
Bolero
Rimsky-Korsakov
The hills of Georgia
Oh, if only you could
The wooing of the waters
Not the wind which, blowing from the heights
What does my name mean to you?
The lark sings louder
Mahler
Kindertotenlieder
Strauss
Zueignung
Morgen!
Cäcilie
This was a very interesting evening and made the car journey through some horrendous British winter weather getting to the Wigmore Hall ultimately worthwhile. It was clear from the accents and conversations overheard around me that Dmitri Hvorostovsky's recital had attracted many new people to the venue and, indeed, some had travelled much further to get there than I had. Also unlike the usual tame Wigmore Hall audience that knows not to applaud during a set of songs, this audience had to be reminded at the end of the interval not to applaud during Mahler's Kindertotenlieder. Up to that point everything Hvorostovsky had sung had been acclaimed as though it was a rock concert.
Thinking back to 1989 it has been impossible to forget that titanic battle between two baritones, Hvorostovsky and Bryn Terfel, in the final of the 1989 Cardiff Singer of the World Competition. Eventually Hvorostovsky took the top prize and Terfel took the consolation Lieder prize. Their paths have, since Cardiff, largely diverged. Hvorostovsky is wanted everywhere for Verdi, whilst Terfel has sung Wotan at the Covent Garden and the Met. Surprisingly having begun as a lyric baritone, the typical Russian darkness in Hvorostovsky's voice has now deepened to such an extent that it is clear he could sing roles such as Amfortas and Wotan if he wanted, though he actually appears to have sung little Wagner.
Dimitri Hvorostovsky has been celebrated as a noted recitalist and this was my first opportunity to hear him in such an intimate situation. To be truthful all the Russian we were given in the first half was too much although it was probably welcomed by many in the audience. Hvorostovsky's unvaried tone and lack of shading in his voice probably reflected the nature of the gloomy and heartwrenching songs by Glinka and Rimsky-Korsakov that encompass only fleetingly joy and love whilst mostly expressing sorrow, hate and loss. For instance, as Geoffrey Norris's programme note suggested 'given the Glinkas' marital plight of the time' there was 'a certain irony in the last line of "Bolero" ' which is 'But no – you'll never be unfaithful to me' – I doubt if any singer could have brought a greater sense of implied threat to a single line than Hvorostovsky. This reflected the potency of his presence on the recital platform that tended to overwhelm the Wigmore Hall that seemed rather too small a space for him. The Rimsky-Korsakov settings of some poetry by his celebrated compatriots Alexander Pushkin and Alexey Tolstoy allowed for more emotional nuance, though they still never entirely took flight.
At the piano was Hvorostovsky's faithful accompanist, Ivari Ilja, who had none of the flamboyance of the 'silver fox' soloist but provided fleet-fingered support throughout and perfectly illuminated the more dramatic and colourful piano parts, such as, atmospherically bringing us the 'crashing and splashing' of the waves during Rimsky-Korsakov's 'The wooing of the waters'.
As a prelude to Dimitri Hvorostovsky's account of the Kindertotenlieder I enjoyed reading Rimsky-Korsakov's comments about Mahler's Second Symphony when he is supposed to have said: 'You can't imagine what kind of work it is. It's a sort of pretentious improvisation on paper, in which the composer himself doesn't know what will be in the next bar.'
Friedrich Rückert's poetry – which is the basis of Mahler's Kindertotenlieder (Songs on the death of children) – was very personal to Mahler as his parents had fourteen children, eight of whom died in infancy. He was 14 when his brother Ernst died at the age of 12 and he was deeply affected by it. The fact that Ernst was also the name of Rückert's son who had also died young was no mere coincidence and must have played an significant part in Mahler's choosing to set some of these poems to music. This late-Romantic song cycle should be one of immense consolation and is not death-obsessed music written by a death-obsessed neurotic. The soloist must eschew self-pity and offer some comfort and solace to those who need it.
Mahler preferred the baritone voice for his Kindertotenlieder and the outbreaks of anger and despair in two of the five songs are indeed more suited to a grieving father. These intense sections Hvorostovsky did particularly well, barking out the bitterness and anguish of lines like 'O du, des Vaters Zelle' (O you, your father's flesh and blood) and 'Ich sorgte, sie stürben morgen, das ist nun nicht zu besorgen' (I feared they might die next day, there is no cause for such fears now) with as much emotion as anyone could want. This reflected the harrowing approach Hvorostovsky had to these songs, yet I would have much preferred a greater emotional range that he gave us. However, I could forgive almost everything because of his heart-achingly poignant final stanza of 'In diesem Wetter' when he lightened his tone and became the lyrical baritone of former days. He should have tried singing more like that earlier in the recital.
After all the doom and gloom there was a last-minute shift in mood to Richard Strauss's more radiant and uplifting 'Zueignung', 'Morgen! …' and 'Cäcilie' and even if Hvorostovsky's testosterone-fuelled approach to all he sings wasn't completely 'at one' with these somewhat breathlessly impassioned songs, his dramatic fervour brought the concert to a suitably resounding conclusion. His encore was a refined French song and more of that would have been the perfect antidote to some of the uncompromising Russian ones we heard before the interval. As good as it was – in hindsight – a more mixed musical programme of opera and Lied would have made for a more memorable recital.
Jim Pritchard
For details of concerts at the Wigmore Hall go to http://www.wigmore-hall.org.uk/.