The Royal Danish Ballet Celebrate Bournonville in London at the Start of 2015
 9th and 10th January 2015 at London's Peacock Theatre
Ten years since The Royal Danish Ballet's last visit to Sadler's Wells, principals and soloists from this internationally renowned company perform a programme featuring excerpts from works by August Bournonville, the acclaimed nineteenth-century Royal Danish Ballet choreographer and ballet master who created more than fifty works for the company.
The essence of the Bournonville style lies in its joy of life, rhythm, harmony and easy elegance which will be showcased in excerpts from his ballets such as La Sylphide, Napoli, A Folk Tale, and Conservatory. As a choreographer, Bournonville believed that beauty is forever modern and with ballet companies still performing his ballets today, 136 years after his death, it proves that his sense of beauty is still very much alive.
The company features acclaimed dancers: Alban Lendorf, Gudrun Bojesen, Ulrik Birkkjaer, Susanne Grinder, Gregory Dean, Amy Watson, Marcin Kupinski, Diana Cuni, Andreas Kaas, Femke Slot, Sebastian Haynes and Kizzy Matiakis.
The programme is as follows:
Pas de sept from A Folk Tale
This romantic ballet is from 1854, set in Jutland in the sixteenth century, and centred round Hilda who lives in the hills with the witch Muri and her trolls. The ballet has a happy ending with a wedding for Hilda and Junker Ove where a group of dancers perform a tremendous festive pas de sept.
Pas de deux from The Flower Festival in Genzano
Created in 1858, this story takes place in Genzano, a small town in Italy, where there is a yearly flower festival. The ballet in its full version has disappeared, danced for the last time in Copenhagen in 1929, but this famous pas de deux has survived.
Jockey Dance
From Siberia to Moscow was August Bournonville's last ballet, choreographed in 1876 and performed for the last time in Copenhagen in 1904. Thanks to some rare ballet films, taken in Copenhagen at the beginning of the twentieth century, the Jockey Dance from this ballet has been preserved.
La Sylphide Act Two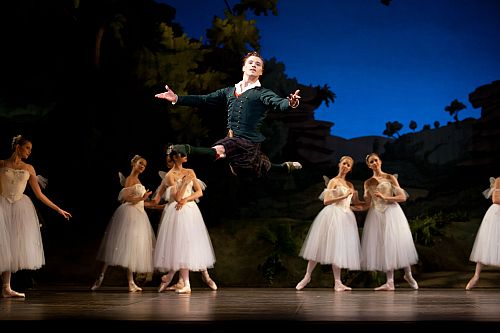 La Sylphide had its world premiere at the Paris Opera in 1832, created for the romantic ballerina Marie Taglioni. August Bournonville saw it in Paris in 1834 and created his own version in Copenhagen in 1836.
(INTERMISSION)
Pas de trois from The Conservatory
The Conservatory from 1849 takes place in the Ballet School of the Paris Opera. Originally it was a ballet d'action in two acts. In 1926 the dances from the first act were presented alone as a divertissement showing a dance class at the Paris Opera, including this pas de trois.
Pas de six and tarantella from Napoli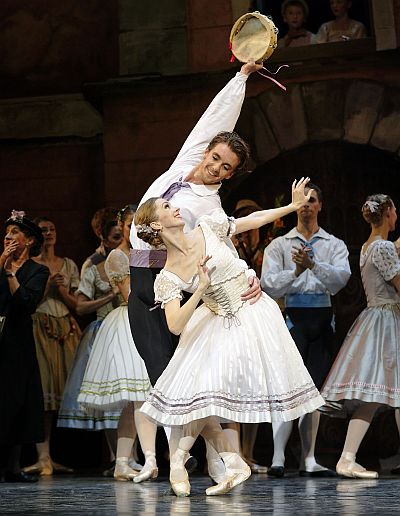 Napoli, which Bournonville created in 1842, is a ballet in three acts. It became one of Bournonville's most important and popular works and has been constantly in the repertory of the Royal Danish Ballet for more than 170 years. The third act with the pas de six, a purely classical composition, and the tarantella, inspired by Italian folk dance, has become a signature dance of the Royal Danish Ballet.
Venue:                     The Peacock, Portugal Street, Holborn, WC2A 2HT
Dates:                     Friday 9th and Saturday 10th January, 2015
Performance Times:   Friday and Saturday at 7.30pm; Saturday at 2.30pm
Tickets:                    £18 – £48
For tickets call the box office: 0844 412 4322
or book online at www.sadlerswells.com/whats-on/2015/the-royal-danish-ballet/booking