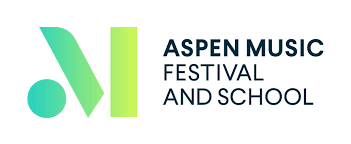 United States Aspen Music Festival [10} (HS)

Harris Hall, 6 August
Aspen Percussion Ensemble/Jonathan Haas (conductor)
Emmanuel Séjourné — Vouz avez du feu?
Boulez — Improvisation sur Mallarmé I from Pli selon pli [Vivian Yau (soprano), Alyssa Katahara (harp)]
Debussy/Grainger — Pagodes
Jolivet — Suite en concert [Nadine Asin (flute)]
Nicolas Martynciow — Tchik [Toby Grace (snare drum)]
George Crumb — A Journey Beyond Time (American Songbook II) [Lynnesha Crump (soprano), Sze Yuen Wong (piano)]
Harris Hall, 7 August
Hung-Kuan Chen (piano)
Beethoven — 33 Variations on a Waltz by Diabelli in C major
Brahms — Variations on a Theme of Paganini
Benedict Music Tent, 8 August
Simon Trpčeski (piano), Aspen Philharmonic/Jun Märkl (conductor)
Falla — El amor brujo (suite)
Rachmaninoff — Rhapsody on a Theme of Paganini, Op.43
Ravel — Rapsodie espagnole; Alborada del gracioso; Bolero
Harris Hall, 9 August
Sharon Isbin (guitar)
Granados — Spanish Dance #5 (Andaluza)
Tárrega — Capricho árabe; Recuerdos de la Alhambra                                                      
Albéniz/Segovia — Asturias; Mallorca
Falla/arr. Llobet/Pujol/Marechal: Canciones populares españolas
Leo Brouwer — El Decameron Negro
Sainz de la Maza — Zapateado
Lauro — Venezuelan Waltz #3 (Natalia)
Agustin Barrios Mangoré — Waltz Opus 8, #4 
This week at the Aspen Music Festival, Spanish music inspired some of the best moments, topped off by Sharon Isbin's all-Spanish guitar program Thursday in Harris Hall.
For the second time in less than a week, a second internationally-renowned mezzo-soprano — Isabel Leonard — was felled by an announced illness. Leonard bowed out of a recital with Isbin of Spanish and Latin-American music they had recorded together, so there was no calling another mezzo (as happened last Sunday). Isbin substituted a charming program of mostly Spanish guitar music and, for one of the song sets Leonard had chosen, Isbin plucked superb cellist Brinton Smith from the festival's faculty to play an existing cello version.
Smith injected a serious dose of Iberian vigor into cellist Maurice Maréchal's arrangement of Manuel de Falla's Canciones populares españolas, making a brilliant pairing with Isbin's gentle guitar to climax the first half, a mixture of familiar and unfamiliar works. The antithesis of a big orchestra display, Isbin's skills in the relatively quiet world of solo guitar can make an audience lean forward, the better to catch the nuance and range that fingering and plucking can produce in the hands of a master.
Highlights came with the extra harmonic pungency of Cuban composer Leo Brouwer's El decamerón negro, a four-movement work written for Isbin in 1981, and a final sequence of short dances by Albéniz, Sainz, Lauro and Mangoré. The encore, 'Porro,' a lively Colombian tune from the guitarist/composer Gentil Montaña, ended the evening with a smile.
Over the course of the summer, regular concertgoers might have noticed extra comparisons, which artistic advisor Asadour Santourian has worked into the festival's programming. On Wednesday, works by Falla and Spanish-inspired works by Ravel spiced up the Aspen Philharmonic's program. In contrast to Isbin's relatively tranquil expressiveness, the all-student orchestra, under Jun Märkl, reveled in the snappy rhythms of Falla's suite from El amor brujo and Ravel's colorful orchestrations for Rapsodie espagnole and Alborada del gracioso.
Märkl, among the more demonstrative conductors today, physically willed the students into performances of impressive flair, especially in the opening and flamboyant dances of the Falla. Bolero got the audience leaping to its feet, almost in relief after a seriously focused buildup in intensity to a crashing finish.
The centerpiece was Rachmaninoff's Rhapsody on a Theme of Paganini, an expansion for piano and orchestra of the violinist Niccoló Paganini's Caprice No.24. And the Rhapsody connected with Tuesday's piano recital, which included Brahms' variations on the same tune.
With the addition of pianist Simon Trpčeski, the Rachmaninoff rhapsody skidded outside the lines several times when the soloist veered off at a slightly different tempo from Märkl's. Too bad, because Trpčeski's playing had all the right expressions of style and touch, and Märkl had the orchestra skipping merrily. When the train did get back on the tracks, it could be exhilarating.
Tuesday in Harris Hall, in Brahms' Variations on a Theme of Paganini, pianist Hung-Kuan Chen sometimes struggled to meet the music's technical demands. He clearly knew what this piece was about (as well as Beethoven's hour-long 33 Variations on a Waltz by Diabelli on the first half), and his depth of communication surfaced from time to time.
The encore, however, was in his wheelhouse. The contemplative Andante sostenuto from Schubert's Sonata in B-flat major sailed serenely, with a sunset-like glow.
The week began with the always highly anticipated Percussion Ensemble concert Monday in Harris Hall. There were some delicately etched sounds from French composers, a virtuosic turn on snare drum by the prize-winning percussion student, Toby Grace, and a terrific turn by soprano Lynnesha Crump in George Crumb's evocative A Journey Beyond Time (American Songbook II).
Highlights included Percy Grainger's colorful expansion of Debussy's Pagodes for a stage full of percussion instruments. Originally written for piano solo, the extra colors cast the music in a compelling light. Faculty flutist Nadine Asin put the cap on the first half with sensitive playing against André Jolivet's nervous, kaleidoscopic, surprisingly quiet background sounds in Suite en concert.
Grace kicked off the second half with Tchik, a tour-de-force on two snare drums that used everything from sticks to mallets to hands to vocalizations in coaxing out a range of sounds, but the evening belonged to Crump. In a riveting performance, her steadfast, focused, emotionally pointed vocalizations of spirituals such as 'Steal Away,' 'Sit Down, Sister' and 'Go Down, Moses' shone through Crumb's busy, ever-fascinating percussion complexity.
Harvey Steiman