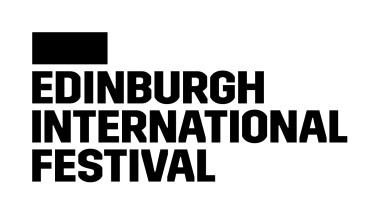 United Kingdom Edinburgh International Festival 2018 [11] – Mozart, Schubert: Christian Blackshaw (piano), Soloists of the Berliner Philharmoniker (strings), Queen's Hall, edinburgh, 18.8.2018. (SRT)
Mozart – Piano Quartet No.1 K478
Schubert – Piano Sonata in A minor D784; Piano Quintet in A D677 'Trout'
It's a pretty special chamber ensemble when your four string players are the section principals from the Berlin Philharmonic Orchestra (Noah Bendix-Balgley on violin, Máté Szűcs on viola, Martin Löhr on cello and Matthew McDonald on double bass). Whether it was their idea or Christian Blackshaw's to team up, I don't know; but the sound they make together is glorious.
This is a union of equals, where piano and strings have equal importance and no one dominates the texture. There's undeniably something very aristocratic to their central European sound, achieving gorgeous blend in the Mozart, through the seriousness of the opening movement to the hymn-like cadences of the Andante. That sense of high purpose meant that they could definitely have let their hair down a little more in the finale, where Mozart's musical jokes – unexpected changes of key, quickfire tempo alterations – tended to sound rather academic. However, that's a small price to pay for such a rich mahogany sound, and that also helped the flow of Schubert's Trout Quintet, which had a gorgeous songful quality to it. Their fast tempi meant that this music sparkled every bit as much as the brook in the song, and this was music that wore a broad smile, even in the more reflective sections of the slow movement. The violin sound was bright as a button, with syrupy viola and cello, and a double bass with bags of character, such as in the quirky march rhythm that underpins the secondary theme of the slow movement, which I had never really noticed before. Their Scherzo was nervy as well as being merry, while the variations moved forward with refined good humour and great propulsive flow from the rippling piano line. They also played the finale with a sly wink throughout, enjoying every moment of Schubert's humour, even when the audience broke into applause in the wrong place; something which, to their credit, the players seemed to enjoy.
For real introspection, however, Blackshaw alone played Schubert's bleak A minor Sonata. It's a dark work at the best of times, but here it sounded subdued and ominous, as though composer and pianist were constantly looking over their shoulder in fear. That sense of dread made the playing sound quiet and under threat, though with some surprisingly intense eruptions in the first movement's development. The beauty of the second movement was shot through with heartache, and the finale had a sweeping flourish to it, the winds of Winterreise seeming to blow through the keyboard. Be it in collaboration or in solo writing, this concert was a powerful success.
Simon Thompson
The 2018 Edinburgh International Festival runs in venues across the city until Monday 27th August. For full details click here.