United States Mozart, R. Strauss, J. Strauss, Ravel: Lang Lang (piano), Cleveland Orchestra / Franz Welser-Möst (conductor), Severance Hall, Cleveland, Ohio, 29.9.2018. (MSJ)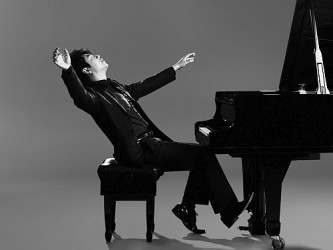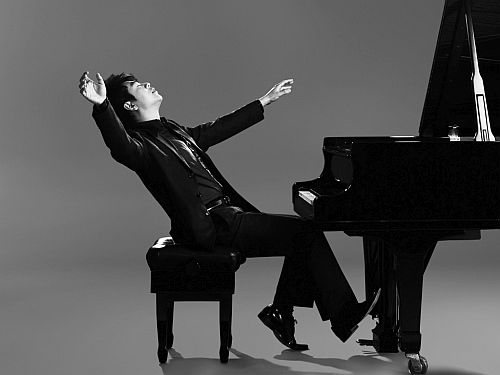 Mozart – Piano Concerto No.24 in C minor, K49
R. Strauss – Symphonic Fantasy, Op.65a from Die Frau ohne Schatten
J. Strauss, Jr. – Wiener Blut, Op.354
Ravel – La Valse
One hundred years ago, the Cleveland Orchestra was launched by its first music director, the distinguished Russian-American conductor Nikolai Sokolov. While later directors such as Artur Rodzinski and George Szell took the orchestra to new heights, it was a strong and polished ensemble from the get-go, as Pristine Audio recently proved with the restoration and release of Sokolov's complete 1920s Cleveland recordings.
What shape is the ensemble currently in? Judging by the orchestra's 100th Anniversary Gala, they are in stellar form. Whether or not one always agrees with Franz Welser-Möst's interpretive choices, there can be no doubt that he has proven a good steward of the orchestra and has enhanced it in terms of refinement and lyrical flow. The gala emphasized both his strengths and those of the musicians.
One of Welser-Möst's trademarks is intriguing programming, and this concert had his fingerprints all over it, even if Lang Lang's contribution was the Mozart piano concerto with which he has been recently touring. Perhaps the conductor started with that kernel — a notably understated work for a gala — and built outward. Nothing on the slate was standard celebratory fare, except perhaps Johann Strauss, Jr.'s Wiener Blut (curiously translated in the program as Viennese Spirit). It is always a treat to hear Welser-Möst lead waltzes from his homeland. He certainly has the music in his blood and seems to quiver like an antenna as he conducts it, keeping rhythms supple and sprung, without ever losing poise and elegance.
Similar comments could be made about the Mozart Piano Concerto No.24. Early in his career, Lang Lang had a reputation for flamboyance, but whatever physical exuberance he may display, he is the real thing. His Mozart, while more inflected than most, was a valid way to engage with the score, and showed both thought and emotion. True, the pianist did linger over some solo passages, but it was with a powerful sense of reflection that perfectly matched the gentle melancholy of the tutti sequences.
Welser-Möst and the orchestra were crisp, alert, and alive to every nuance. (Happily, the reading was worlds removed from the 2017 misfire, when the orchestra last played the work with a pallid solo from David Fray and indifferent direction by Vasily Petrenko.) This year's concert was being recorded for later broadcast on PBS' Great Performances, so there was no opportunity for an encore.
Perhaps the most unexpected piece was the Symphonic Fantasy that Richard Strauss drew from his opera Die Frau ohne Schatten. Welser-Möst is one of the world's finest Strauss conductors, so he made the most of the composer's sumptuous, often uneasy textures. That sense of volatility made the fantasy a surprisingly good fit with the Mozart and Ravel and suggested an extension of the orchestra's opening concert the previous week, which felt like a celebration in a time of duress. It was good to hear the fantasy, even if it is not on the same plane as Strauss' finest.
Ravel's La Valse received a thrilling if rather breathless performance. The orchestra has the skill to render the piece effectively at a feverish, driven tempo, though such an approach doesn't reveal all the subtle shades that can be extracted with more spaciousness. But there was no denying the excitement of the final drive, which brought the full house to its feet.
Mark Sebastian Jordan
Mark Sebastian Jordan's reviewing activity in 2018 is supported by an Individual Excellence grant in Criticism from the Ohio Arts Council.