United States Mozart, Donizetti, Verdi, Gounod, Bizet, spirituals, American popular songs, gospel favorites: Lawrence Brownlee (tenor), Eric Owens (bass-baritone), Craig Terry (piano), Perelman Theater, Kimmel Center, Philadelphia, 22.2.2019. (BJ)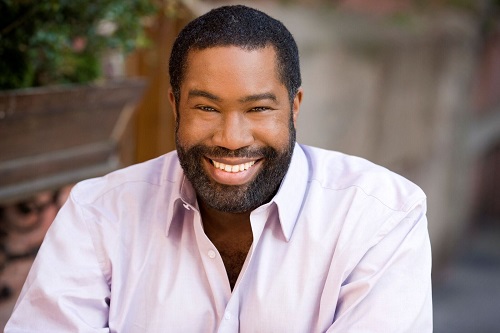 Mozart – 'Se vuol ballare' (Le nozze di Figaro)
Donizetti – 'Ah! mes amis, quel jour de fête' (La Fille du régiment); 'Voglio dire, lo stupendo elisir' and 'Una furtiva lagrima' (L'elisir d'amore)
Verdi – 'Infelice! E tuo credevi' (Ernani)
Gounod – 'Le veau d'or' (Faust)
Bizet – 'Je crois entendre encore' and 'Au fond du temple saint' (Les Pêcheurs de perles)
Spirituals – All night, all day (arr. Damien Sneed), Deep River (arr. Hall Johnson), Come by here, good Lord (arr. Damien Sneed), Give me Jesus (traditional), He's got the whole world in His hands (arr. Margaret Bonds/Craig Terry)
Vicars & Lucas – Song of Songs (arr. Craig Terry)
Warren & Dubin – Lulu's back in town (arr. Craig Terry)
Loesser & Alter – Dolores (arr. Craig Terry)
Rodgers & Hammerstein – Some enchanted evening
Youmans – Through the years
Gospel favorites – I don't feel no ways tired, Every time I feel the spirit
There are recitals that deliver the profound experience associated with high art. There are recitals that offer the more relaxed fun that comes from popular art. This one was both.
By no means was all the fun restricted to the second and more obviously popular half of the program. There was a perfectly ordinary-looking water bottle bandied about to represent the elixir in the duet from L'elisir d'amore. There was Eric Owens's not quite surreptitious glance down at his wristwatch when Lawrence Brownlee seemed to be holding onto a top note for rather a long time. And there were many moments throughout the evening when the mutual artistic respect and confidence these two men share led to a relaxed interplay akin to the frequent flashes of eye contact that are part of a good string quartet's visual toolkit. Their repertoire of gesture, in contrast with the constant wandering around the stage that I had found so distracting in that great artist Simon Keenlyside's recital earlier this season, seemed not at all superfluous but entirely natural in the manifest intention of creating a convincingly operatic atmosphere.
Owens had led off the evening with Mozart, a composer I would not have associated with a man who is probably the supreme Alberich of our time. But his voluminous bass-baritone voice, while not held in unnatural check, was never allowed to swamp the clarity and elegance of Mozart's line, and offered an alluring tonal gleam that he wielded in ideal proportion to Figaro's more rhetorical touches of vehemence. It was a good idea, by the way, to substitute 'Se vuol ballare' for the originally programmed 'Non più andrai', for the latter has the character of the ending to an act, and would sit less comfortably at the start of a program. His range of vocal color was as wide as his feeling for drama: in 'Au fond du temple saint', the most popular number in Bizet's Pearl Fishers, his Zurga made a worthy partner to Brownlee's passionately expressive Nadir.
Brownlee, meanwhile, was equally in the vein. No less than Owens's stature as a Wagnerian, Brownlee can lay claim to a comparable supremacy among the ranks of today's bel canto tenors, with a gorgeous voice that is even from top to bottom of the range, crowned with a stratospheric top register that recalls the legend of the 19th-century, Giovanni Battista Rubini. In the vernacular repertoire of the spirituals and gospel songs after intermission, moreover, he was especially exhilarating in 'He's got the whole world in His hands'. Owens delivered a richly sonorous 'Deep River' that may not have erased memories of Paul Robeson but certainly aroused them, which is high praise indeed.
The two singers let their hair down to delightful effect in a group of American popular songs. This was an altogether captivating evening in the concert hall, and it was enhanced throughout the program's comprehensive range of styles by a pianist with a brilliant ability to catch the singers' and the music's every nuance of wit and expression and to run with it. I am happy to see, from the Chamber Music Society's just announced 2019/2020 schedule, that they will be back with us next season for another vocal program.
Bernard Jacobson
Harvey Steiman reviewed these artists in a similar programme in San Francisco.