United Kingdom Russian Roots – Rachmaninov, Balakirev/Casella, Shostakovich: Seong-jin Cho (piano), London Symphony Orchestra / Gianandrea Noseda (conductor), Barbican Hall, London, 28.3.2019. (CC)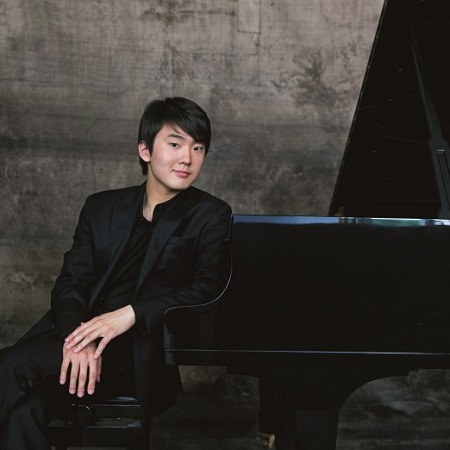 Rachmaninov – Piano Concerto No.2 in C minor Op.18 (1900/01)
Balakirev/Casella – Islamey (1869, arr. Casella 1907)
Shostakovich – Symphony No.1 in F minor Op.10 (1925)
Seong-jin Cho's recordings for DG have made a positive impression, and his performance of Chopin's Piano Concerto No.2 at the Proms last year was similarly enjoyable. Again, that performance found him paired with Gianandrea Noseda, a conductor who seems to be the perfect concerto partner.
Impeccable technique met supreme resonance with the score in Rachmaninov's Second Piano Concerto. No war-horse this, as Cho consistently illuminated passages and delivered a pristine reading full of detail. Expansive and expressive at the chordal opening, the delivery was also tight; no needless wallowing here or elsewhere. Cho's left-hand, in particular, revealed a wondrous staccato. The central Adagio sostenuto began with simply gorgeous strings and a molten, liquid clarinet solo from Chris Richards, matched by Rachel Gough's eloquent bassoon.  Cho's octave legato, too, was near-vocal, a complete denial of the piano as percussion instrument. Iron rhythmic control, a no-slow policy for treacherous passages that tax even the greatest and a real sense of cumulative energy meant the finale was the perfect blend of intellect, emotion and excitement.
The perfectly-judged encore was 'October' from Tchaikovsky's The Seasons, a moment of pre-interval balm with golden right-hand ascents.
The curiosity of this evening was Alfredo Casella's radiant 1907 orchestration of Balakirev's virtuoso piano piece, Islamey. Noseda has championed the music of his fellow Italian, Casella on Chandos, with a string of recordings. This orchestration ensures the virtuosity of the piano original is mapped onto that of the orchestra, its initial buzzing energy leading to a white-hot sense of ebullience; there is contrastive repose, too, and a special word at this time for the eloquence of Christine Pendrill's cor anglais contributions. Rebecca Gilliver's solo cello also shone. A beautifully Stravinskian woodwind moment brought a sense of tartness to the recipe, while the pervading sense of tarantella drive made this quite a ride.
The second-half bedfellow was Shostakovich's remarkable First Symphony, written between the ages of 17 and 19. Rachel Gough's bassoon once more shone in her playful first movement moments, while the orchestra as a whole revealed both discipline and grace, the brass in particular creamy in the mid dynamic levels. There were great spiky piano contributions in the Scherzo from Caroline Jaya-Ratnam, while Rebecca Gilliver once more excelled in the beautiful cello solos of the Lento. Here, in this third movement, Noseda found a sense of space that fully prefigured Shostakovich's later expansive slow movements. This was a fresh, powerful reading; perhaps the bracing newness of the Balakirev Islamey and the all-embracing power of the Rachmaninov put the Shostakovich ever so slightly in the shade, but this was an astonishing concert.
This concert was webcast live on both medici.tv and YouTube.
Colin Clarke