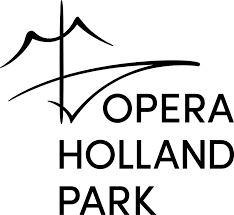 Opera in Song from Opera Holland Park
Opera Holland Park is delighted to introduce Opera in Song: three programmes of Czech, English,  Italian, Russian, German, French and Spanish music, designed by Julien Van Mellaerts in collaboration  with Dylan Perez, to complement and illuminate the operas in the company's 2021 Season.  
Winner of the Wigmore Hall/Kohn Foundation International Song Competition, the Kathleen Ferrier  Award, and the Maureen Forrester Prize and German Lied Award at the 2018 Concours Musical  International de Montréal, Van Mellaerts is currently singing the role of Count Almaviva in Opera Holland  Park's new production of The Marriage of Figaro.  
Van Mellaerts's series at Opera Holland Park closes the traditional gap between opera and song recitals  in collaboration with pianists Perez, Ella O'Neill and Simon Lepper, and singers Fleur Barron, Nicky  Spence, Anush Hovhannisyan, Nardus Williams and three of the 2021 OHP Young Artists, with an  innovative focus on storytelling.  
The recitals are inspired by the current Opera Holland Park productions of The Marriage of Figaro, The  Cunning Little Vixen and La traviata, and the postponed 2020 production of Eugene Onegin, in which  Hovannisyan and Spence were due to sing the roles of Tatyana and Lensky. 
In the first programme on Sunday 25 July at 7.30pm, Janáček's The Diary of One Who Disappeared is  complemented by the composer's Moravian Folk Songs and by Dvorák's Gypsy Songs. Spence is joined  by OHP Young Artists Charlotte Badham, Charlotte Bowden and Isabelle Peters as the nymphs and  Fleur Barron as the Gypsy.  
The second programme (Monday 26 July at 7.30pm) contrasts Armenian folksongs and scenes from La traviata and Eugene Onegin in newly arranged four-hand piano transcriptions, while the third concert  in the series (Tuesday 27 July at 4pm) explores the marriage between Mozart's Count and Countess  Almaviva in music by Strauss, Mahler, Duparc, Brahms, and English and Spanish songs and duets. 
Tickets are priced from £20-£50, with discounts for OHP Members and £10 tickets for Under 30s. All  concerts will take place at Opera Holland Park Theatre. 
The series is supported by the Kiri Te Kanawa Foundation, The Sickle Foundation, a syndicate of private  donors and Steinway Pianos. 
For more information click here