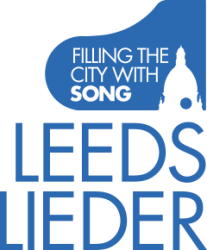 United Kingdom Ravel: Clara Mouriz (mezzo soprano), Benedict Nelson (baritone), Joseph Middleton (piano), David Moseley (flute), Philip Higham (cello). Leeds College of Music, Leeds. 21.4.2017. (CF)
Ravel, 'Une Rare Émotion': Histoires Naturelles; Vocalise en forme de habanera; Shéhérazade; Sur l'herbe; Don Quichotte à Dulcinée; Chansons Madécasses
Like many composers, Ravel's chamber oeuvre tends to get boiled down to a few key piano works – Gaspard de la Nuit, Jeux d'eau, Le Tombeau de Couperin, leading his song-based repertoire to be overlooked on concert programmes. This made it especially welcome to see a whole recital dedicated to these rarities for baritone and mezzo with piano and other instrumental accompaniment.
The concert was preceded by a study event with French musical scholar Roger Nichols. Since the concert was being held at the Leeds College of Music, this was not only a laudable idea but shows the desire of the festival to reach out to new and hopefully younger audiences – and thus was free to Under 26s and full-time students. If classical music is to have a long-term future, this is exactly what it needs to be doing.
The programme was ripe for the festival theme 'Songs of Travel', with its references to French caricatures and Oriental tableaux, though the latter texts risk sounding dangerously dated in 2017. Benedict Nelson opened the concert with Histoires Naturelles (1906), a setting of five poems by Jules Renard fable-like poems which anthropomorphise animals such as a cricket and peacock to humorous effect. The key here is to draw out that humour, something Nelson achieved admirably, winning over the audience and eliciting laughter in all the right places. This is no mean feat, and his French diction and characterisation – knowing looks, raised eyebrows – were as amiable as they were effective.
Nelson then made way for mezzo-soprano Clara Mouriz, who opened her set with Ravel's vocalise study in the Spanish form, the habañera. It was a brave way to start but whether it was a bravura performance rather depended on one's love of the work's wordless insistence, something I found rather wearying. Mouriz certainly entered into the spirit of the piece with vim and I'm sure succeeded for those partial to its Spanish mood. This was followed by Shéhérazade, a three-song composition whose first song – 'Asie' – dominates length-wise. Its heady imagery of the Orient is the stuff of literary cliché today – 'silk turbans', 'ruthless merchants with shifty eyes', 'pot-bellied mandarins' – and occasionally problematic ('skin yellow as oranges'). In these works, a feel for the French is absolutely key, something Sarah Connolly achieved to such winning effect at the festival launch in November (review here). Mouriz suffered somewhat by comparison in her diction and tone, and as a result I felt emotionally detached from the songs in spite of her obvious engagement. Thus, the moving 'L'Indifférent' remained just that for me, something not helped by the poor enunciation of the opening lines. Just as in this earlier concert, Middleton's piano work in the Ravel, which is as digitally-taxing as in the solo piano works, provided an enchantingly opulent harmonic richness to the vocal line. The link between singer and pianist, however, was not as engaging as with Connolly, but surely Mouriz will mature as a singer of French, and certainly showed her impressive dramatic capabilities later on.
Nelson then returned for 'Sur l'herbe' and Don Quichotte à Dulcinée (1932-33). His warm, bosky voice again worked its charms in these caricature sketches of French folk and dance rhythms, again drew laughter from the audience. Nelson is a great talent and character-singer with a real feel for these Ravel works, and I'd gladly sit through the same recital again.
The concert ended with Chanson Madécasses, a trio of Madagascan songs composed from1925-26, featuring Mouriz accompanied by piano, flute and cello. This unusual mixture provided some astonishing harmonic results that could easily be mistaken for a contemporary piece. Mouriz came into her own in these ethereal and at times starkly dramatic works; her opening attack in the political (and postcolonial avant le mot) 'Aoua!' was astonishing in its vividness and theatricality, and all three songs were successful, both as a result of the sensitive accompaniment by Middleton, David Mosely and Philip Higham, but also because of Mouriz's passionate commitment to these strange songs.
Programme notes included full translations of the songs but no biographical details. Finally, readers might like to know that many of the events are being live-streamed on the festival website and this concert is available to view here for a short time. For any Ravel lovers curious about these rarely-programmed works, a listen is certainly recommended.
Cornelius Fitz