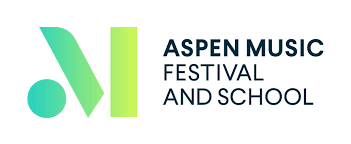 United States Various composers, Aspen Music Festival [7] (HS)
Benedict Music Tent, 27 July
Golda Schultz (soprano), Inon Barnatan (piano), Aspen Chamber Symphony/Vasily Petrenko (conductor)
Canteloube — from Chants d'Auvergne: Baïlèro, premier série (1923); Pastourelle, deuxième série (1923); L'Antouènou, deuxième série (1923); Malurous qu'o uno fenno, troisième série (1927)
Beethoven — Piano Concerto No.3 in C minor
Mozart — 'Ch'io mi scordi di te . . . Non temer, amato bene'
Beethoven — Symphony No.7 in A major (1812)
Harris Hall, 28 July
Robert McDuffie (violin), Soloists, Festival Ensemble/Norman Hunyh (conductor)
Prokofiev —Sonata in C major for Two Violins, op.56 (1932) [with Aubree Oliverson (violin)]
d'Indy — String Sextet in B-flat major [with Tiani Butts (violin), Alisa Klebanov (viola), Keoni Bolding (viola), Sasha Scolnik-Brower (cello), Nathan Walhout (cello)]
Glass — Violin Concerto No.1
Benedict Music Tent, 29 July
Behzod Abduraimov (piano), Aspen Festival Orchestra/Robert Spano (conductor)
Sebastian Fagerlund — Isola
Christopher Theofanidis — Symphony No.1 (2011)
Tchaikovsky — Piano Concerto No. 1 in B-flat minor
Two days apart, two different conductors led two very different symphonies in the Benedict Music Tent. The results were polar opposites, and not just because the composers wrote them almost exactly 200 years apart.
On Friday night, Vasily Petrenko nimbly shaped Beethoven's Symphony No.7, with the Aspen Chamber Symphony a miracle of clarity and momentum. On Sunday, music director Robert Spano and the much larger Aspen Festival Orchestra hammered away at Christopher Theofanidis' Symphony No.1 (2011) in a loud, louder and loudest reading that came off as dense and ponderous.
Petrenko, music director of the Oslo and Royal Liverpool Philharmonic orchestras, kept the musicians on their toes. In the first movement he set a blistering pace in the Symphony No.7's deftly dancing 6/8, ratcheted up the intensity in the 'slow' movement (marked Allegretto), kept the scherzo charging ahead. In the Allegro finale he whipped a tiring orchestra into a frenzied finish. Kudos to all the musicians for keeping pace and maintaining a pleasing balance to the end.
Spano knows his way around the Theofanidis symphony: he conducted its premiere and recorded it in 2011 in his role as the Atlanta Symphony music director. But on Sunday it emerged as an assault of rough sound. The work's spaciousness and carefully delineated layers were missing in action—it hardly breathed. Anyone who wonders why this piece was served up on a program with a crowd-pleasing Tchaikovsky piano concerto should seek out Spano's compelling recording on YouTube. It's a totally different thing when the work's elements come through clearly.
(For the record, while the audience inside responded enthusiastically to the music's blast, those outside the tent liked it better with the volume a notch or two lower.)
Both programs looked good on paper and went pretty much along the same lines as the featured symphonies: Friday with finesse, Sunday with muscle.
The Friday program began with four Songs of the Auvergne, French folk music set to Canteloube's atmospheric orchestrations. Soprano Golda Schultz graced the songs with silvery tone, attention to text and a winning personality. In 2010 and 2011 in Aspen, Schultz marked herself as a future star as Rosina in Ghosts of Versailles and Alice in Falstaff, and now she has blossomed into a bona fide international presence. If Petrenko seemed more concerned at first with orchestral colors than allowing space for Schultz's magnificent singing, the last couple of songs found a comfortable balance.
There were no such problems with Beethoven's Piano Concerto No.3, which followed. Petrenko set the tone with a steady pulse and reminded us why he is among the most exciting conductors today. In full command of technique and form, pianist Inon Barnatan told the story with eloquence and tremendous presence. For an encore he blazed through the finale of Beethoven's Sonata No.6 with eye-popping ease.
Schultz returned for a sensuous rendition of Mozart's concert aria, 'Ch'io mi scordi di te…Non temer, amato bene', with Barnatan providing lapidary contributions from the piano and Petrenko drawing stylish orchestral playing.
On Sunday, preceding the symphony, came another piece new to Aspen audiences, Isola by Finnish composer Sebastian Fagerlund — like Theofanidis, in residence this summer in the festival's composition program. The Stravinsky-like rhythmic vitality almost cut through the dense orchestral textures, and colors blended while spinning like a kaleidoscope.
In the Tchaikovsky concert, pianist Behzod Abduraimov, who can thunder away with the best, relished the big gestures but coaxed deftness in quiet or quick passages. The thick orchestral playing, while viscerally exciting, seldom let Tchaikovsky's colors come through.
On Saturday evening, violinist Robert McDuffie was the focus of a program celebrating Harris Hall's 25th year. Since 1993, when the acoustically pristine auditorium opened, McDuffie has played dozens of recitals and conducted annual master classes. Saturday he delivered his best concert here in recent years. Surrounded by a bevy of young musicians, he excelled in a Prokofiev duo with rising violin star Aubree Oliverson and led a joyful romp of a d'Indy string sextet.
The night's climax was a muscular, hard-driving, thrilling traversal of Philip Glass' Violin Concerto No.1. Norman Huynh (who spent the summer of 2016 as an Aspen conducting fellow) drew a fully committed performance from the ad hoc, all-student orchestra, with all the meter shifts, turnabouts in dynamics and pulsing rhythms ecstatically coming through. McDuffie rode above all that with dazzling playing and a thorough understanding of just how mind-blowing Glass' music can be.
Harvey Steiman