United Kingdom PROM 65 – Ravel, Berio and Stravinsky: London Voices, BBC Symphony Orchestra / Semyon Bychkov (conductor), Royal Albert Hall, London, 31.8.2018. (AS)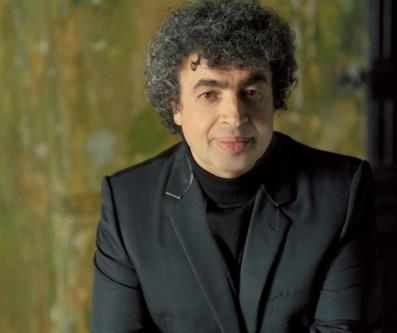 Ravel – La valse
Berio – Sinfonia
Stravinsky – Le sacre du printemps
Though Ravel discouraged listeners from seeing too much in his La valse he did describe it as an 'impression of a fantastic, whirling motion'. Semyon Bychkov took the usually atmospheric, quiet opening rather cautiously, rather as somebody emerging from the dark and peering suspiciously and not too hopefully into the light. It was all a little downbeat, too subdued, the momentum too slow in gathering, and sluggish rhythms persisted as the music opened up. The triple time was too heavily accented, and it seemed as if boots were on the dance floor, rather than light-footed, elegant patent shoes and pumps. Bychkov certainly introduced some expressive devices but they were clumsily laid on in the wrong places. His beat had a stiff, hefty quality that inhibited subtleties of pulse variation. There was nothing 'fantastic' in his conducting, no intimations of sophisticated, ironic wit that other interpreters have found. The colours evoked were greyish rather than bright and brilliantly lit. It was a most disappointing and style-less performance.
Berio's Sinfonia has been in Bychkov's repertoire for a long time, and on this evidence he clearly relishes the score's unusual characteristics, for his beat took on a quality of direct expression and clarity that had been missing in the previous work. Sinfonia has worn well over 50 years, and still comes across in a fresh, intriguing fashion. Bychkov positioned the singers (and speakers) of London Voices in front of the first desks of the string sections, and they used hand microphones. Ian Dearden ('Sound Intermedia') was in charge of converting their contributions into a suitable mix. No doubt the sung and spoken texts came across clearly in the BBC Radio 3 relay, but particularly to those in some areas of the hall, it was reported afterwards, the words could not be made out. Given the diverse and often fragmentary nature of the quotations perhaps this didn't matter so much as it would in more traditional compositions, since the balance of voices against instruments already created some very unusual and arresting textures.
Of the work's five movements the third, a ghost-like re-creation of the third movement of Mahler's Second Symphony, interspersed with fragmentary quotations for all manner of other composers' works is the longest, the most accessible and maybe the most effective.  But all the sections of the work continue to stimulate and intrigue the listener through their diversity and quality of imagination.
Le sacre du printemps is such a central repertoire work now that maybe there is a danger of it becoming too routine in performance. In the Royal Festival Hall last February Juanjo Mena and the London Philharmonic Orchestra somehow recreated the sheer thrill of the piece, conveying its extraordinary innovative qualities and its terrific impact as if one were hearing it for the first time (review). Bychkov and the BBCSO didn't quite achieve this. There was nothing at all wrong with the playing, which was totally skilled and assured. Perhaps too assured for the work's good. Tempi were all well-chosen, the final 'Danse sacrale' taken not too quickly as it is sometimes these days. All in fact was well, except for a lack of sheer excitement. But then there will have been those who were hearing Le sacre for the first time, and maybe its unique qualities had a big impact on them. I hope so. Everybody, whether they are interested in 'classical' music or not, should hear this work live at some point in their lives.
Alan Sanders