United Kingdom Rebel, Rameau, Clérambault, Destouches, de Lalande, Montéclair: Sandrine Piau (soprano), Sebastian Wienand (harpsichord), Freiburg Baroque Orchestra / Plamena Nikitassova (director/violin). Wigmore Hall, London, 8.10.2018. (CC)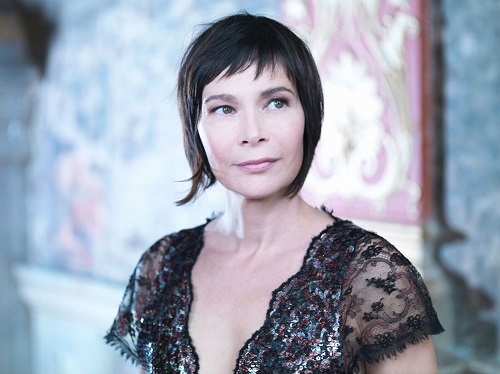 Rebel – Les Caractères de la Danse (1715)
Rameau – Quatrième Concert (from Pièces de clavecin en concerts, 1741)
de Lalande – Grande Pièce royale, S 161 (by 1675)
Montéclair – La morte di Lucretia (1728)
Destouches – Suite from Les Éléments (1721)
Rameau – 'Tristes apprêts' (from Castor et Pollux)
Clérambault – La Muse de l'Opéra, ou les Caratères lyriques (1716)
French Baroque music from a German orchestra: makes one wish we were staying in Europe, really. This was a fabulously planned evening (even if the programme order itself was changed at the last minute, leading to a fair amount of flipping between pages).
Jean-Féry Rebel was a pupil of Lully and born to a musical family linked to the court of Louis XIV. His ten-minute Les Caractères de la Danse is a fascinating whistle-stop tour of 13 dance forms, plus a final 'Sonate'. Rich piping oboes (Ann-Kathrin Brüggemann and Maike Buhrow) were later joined by violins over a drone, a most effective sonority. The dances moved into each other seamlessly, the finale "Sonate" positively furioso.
The Rameau Quatrième Concert for harpsichord, violin and viola da gamba is a succession of three character pieces: a delightfully gallant 'La Pantomime' with a lovely interiorising to the minor mode, a fascinating 'L'indiscrète' with lots of tempo changes before the final 'Le Rameau', probably a self-portrait. Intriguingly, the latter was a piece built on texture more than musical substance, textures beautifully sustained by Plamena Nikitassova and Rahel Bader. Sebastian Wienand was the wonderfully musical and inventive keyboardist. There was then a move to orchestral sonorities for de Lalande's Grande Pièce royale, its gently rocking yet courtly rhythms moving to vivacious territory before a 'Doucement' featuring the fabulously reedy bassoon of Carles Cristobal.
We had to wait quite a while, therefore, before Sandrine Piau took the stage, but that was one worthwhile wait. Michel Pignolet de Montéclair's La morte di Lucretia, a 'Cantate française' sung in Italian (as are three others of his tally of 24) concentrates on Lucretia's choice of death over dishonour, invoking a multitude of gestures and textures. Piau, as always in my experience, positively lived the part, persuading us this is great writing (as indeed, it is), her technique absolutely the servant of her immense musicality.
A similar trajectory towards a crowning piece shaped the second part of the evening, but over just three pieces: by Destouches, Rameau and Clérambault. André Cardinal Destouches's Suite from Les Éléments is a charming suite of dances (including an 'Ouverture') which includes some counterpoint to which Handel could easily put his name. The 'Air pour les Zephirs' held some beautiful flute work; the piece ends with a Chaconne. This was perhaps the only semi-disappointment of the night, a little long for its materials but, even so, with plenty to enjoy.
The air 'Tristes apprêts' comes from the second of Rameau's full-on tragedies and was a favourite with Hector Berlioz. Again, the bassoon contribution was a vital part to the success of the performance; there were some lovely decorations from Piau in the second stanza, too, all of her lines beautifully sustained. Finally, Louis-Nicolas Clérambault's La Muse de l'Opéra, ou les Caratères lyriques. While this composer might be more often associated with keyboard music, he throws a whole gamut of operatic tropes into La Muse, including birdsong, tempests and pastoral frolickery. Piau's strength is that she listens so well to what is around her while commanding the stage: the passages with the trumpet (Jaroslav Rouček) were supremely together. The plot, including its ridiculously happy and astonishingly sudden transformation to glee, is doggerel, but what music it inspires.
A fabulously wide-ranging evening performed to the very highest level. Superb.
Colin Clarke