Switzerland Glinka, Eliasson, Prokofiev: Janine Jansen (violin), Tonhalle Orchestra Zurich / Daniel Blendulf (conductor), Tonhalle Maag, Zurich, 15.12.2018. (JR)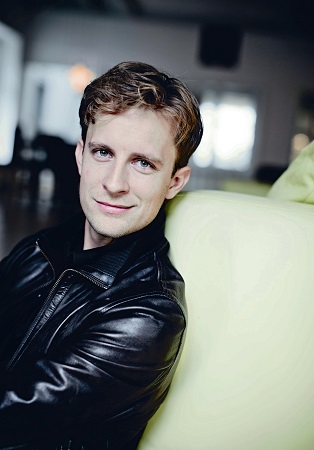 Glinka – Ruslan and Ludmila, Overture
Eliasson – Violin Concerto (Solitary Journey)
Prokofiev – Symphony No.5 Op.100
Glinka's opera Ruslan and Ludmila had a somewhat troubled history. Glinka had composed an earlier opera A Life for the Tsar, the first opera in the Russian language: it was received enthusiastically. Glinka found the material for his next opera Ruslan and Ludmila in a Pushkin novel of the same name, but could not use Pushkin's service as a librettist, as Pushkin had just had the extreme misfortune to die in a duel. He ended up having to use six librettists. Whilst the opera itself has been a mainstay of the Bolshoi, it is rarely performed outside Russia; the popular rumbustious overture is played in concert halls (and school halls) all over the world. Young Swedish conductor Daniel Blendulf took a fast and furious approach to the opening; the piece was a joy throughout. Blendulf could not have injected any more energy into the work, whilst simultaneously managing to do his aerobic exercises. The orchestra thoroughly enjoyed themselves, especially the timpanist. It was good to hear the work not mauled to death by a school orchestra.
The name of the conductor, David Blendulf, had me scurrying to do some research, as I had, I must admit, not come across him. It turns out he is the husband of current Tonhalle Artist-in-residence Janine Jansen. Blendulf started his musical career as a cellist; he often appeared to give special attention to the cello section of the orchestra. In 2014 he won the Herbert Blomstedt Conducting Prize. He mainly conducts in Sweden but is starting to spread his wings, even if often accompanying his wife in some part of a concert. (The list of husband and wife musical partnerships is long and not always redolent of artistic worth – I won't mention any more names but a number spring to mind. Hopefully he will not turn into another Richard Bonynge who, albeit competent, spent his life accompanying his wife – Joan Sutherland.)  Blendulf will, and deserves to, extend his currently rather limited repertoire of works; he is clearly starting to make his own name on the podium beyond the boundaries of his native land.
Anders Eliasson also needs some introduction. Eliasson, who died a few years ago, was one of the foremost Swedish composers of the 20th century, developing his own musical language (rather like Peter Maxwell Davies), which is somewhere between atonal and tonal, a 'new tonality' as he called it, not based on usual intervals. It does not, one has to say, make for particularly easy listening, especially when the work extends to half an hour's duration. Nor is this concerto, receiving its Swiss première, a bundle of fun; in fact it is all rather depressive. Solitary Journey demands both virtuosity and stamina from the soloist, which it received in spades. The piece bathes in Scandinavian melancholy and is hard-going on the listener, demanding a level of sophisticated musical education well beyond the average concertgoer. The ending came suddenly – and was therefore something of a relief.  The Tonhalle had unusually found it necessary to send out in advance the Principal Horn player to say a few witty words about the piece, so we might know what to expect; I knew what to expect after the first chord. It was a tour de force by the soloist, it was evident both soloist and conductor were fully committed to the work, but I do not foresee a rush for the CD. The work's inclusion may have accounted for the swathes of empty rows in the hall.
The mood lightened after the interval. Prokofiev's Fifth Symphony was written towards the end of the Second World War, the composer having been evacuated by the Soviet authorities to a small town north of Moscow, which was unlikely to be attacked or bombed. It is amazing in those circumstances that Prokofiev should have written such an outwardly upbeat piece that was an immediate success and has become one of the most popular of all symphonies in the concert hall. It is an energetic work, lauding human beings' happiness and power.  It seems to be something of a party piece for Blendulf, so I was surprised he not only needed a score but also kept looking at it.
The opening movement was full of savagery and decibels – no holds were barred. The second movement had plenty of weight, aided by piano and percussion, with a very measured gait in the central section. The impressive, angry brass and percussion outburst reminds of the work's wartime composition.  The witty, jaunty final movement is a riot of orchestral colour. A fine performance of a fine symphony – I certainly ended my musical year with a big cheer and a big smile.
John Rhodes