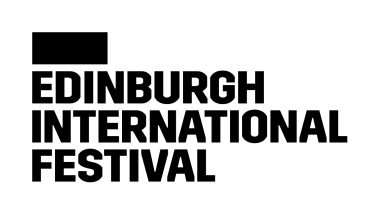 United Kingdom Edinburgh International Festival [10] – Haydn, Dean, Brahms: Doric String Quartet, Brett Dean (viola), Queen's Hall, Edinburgh, 20.8.2019. (SRT)
Haydn – String Quartet Op.33 No.2 'The Joke'
Dean – String Quartet No.3 'Hidden Agendas'
Brahms – String Quintet No.2
In a 2019 Festival that has been blessed with some great string players, this recital from the Doric String Quartet stood out as something special. There is an intense concentration to their playing, a wonderfully focused quality that elevates everything they play into the realm of something quite special. That's even true of this early(ish) Haydn: this quartet was still many years off the great quartets of the 1790s, but this never once felt like lesser Haydn. Instead the Doric Quartet's beautifully sweet tone was tinged with a slightly woody edge that gave it some period character, and the comedy of the second and fourth movements was so carefully shaded that it never felt forced.
The tone for their Brahms was much richer, and not only because they'd added an extra viola. It had the chocolate, mahogany quality that gave it a richness you could wallow in, from the buoyant in-full-sail opening through to the sunny, free-flowing finale that released all of its tension in the dance of its final bars.
That extra viola player was none other than Brett Dean, the composer whose Third Quartet was receiving its European premiere. I can't think of many musicians who juggle parallel careers as composers and instrumentalists, and none more celebrated in each. Dean has a well-established relationship with the Edinburgh International Festival, most notably with the European premiere of his opera Bliss in 2010, and Scottish audiences know his work from other notable performances, such as his viola concerto with the RSNO. In short, he's a known quantity, and I've never yet heard a work of his that hasn't seemed substantial, even if it's not necessarily instantly appealing.
His new quartet is an instant winner, though. As you might guess from its title, Dean's inspiration was the coarsening and polarising of our contemporary public life, and he explains its structure as moving 'from unified huddle to increasingly splintered loyalties' until 'by the end, the music finds itself herded back into some form of agreement. It's a neat idea and it's clearly expressed in the busy paragraphs of the opening which splinter into the players' individual statements, ranging from savage outburst to barely audible chirrupings at the top of their registers. Dean conjures up a whole range of colours, most notably in the whispery, shuddering quiet of the fourth movement (titled 'Self-censorship'), but he never relies on gimmick or effects for their own sake. This is a new work that has something very clear to say, and Brett says it in a masterful manner. I wish there were more contemporary composers like him.
He wrote in the programme note that he once happened to turn on the radio and heard the Doric String Quartet playing his First Quartet at a competition in Melbourne. So taken was he by their performance that he has built a close relationship with them since. The Third Quartet is the first work he has written specifically for them, and his beaming face at the end showed how (rightly) pleased he was with what they did with it.
Simon Thompson
The 2019 Edinburgh International Festival runs in venues across the city until Monday 26th August. For full details click here.