Rick Perdian talks to Fatma Said
Mention Egypt, and classical music lovers immediately think of Verdi's Aida, which was commissioned by Cairo's Khedivial Opera House and had its première there in 1871 – and of little else. A new generation of Egyptian singers is changing that dynamic, and Fatma Said in particular is attracting notice for her luminous mezzo-soprano and blossoming international career. With El Nour, her debut recording on Warner Classics, Said combines her twin loves of song and her native country's culture in music that is as colorful and exotic as the places that inspired it.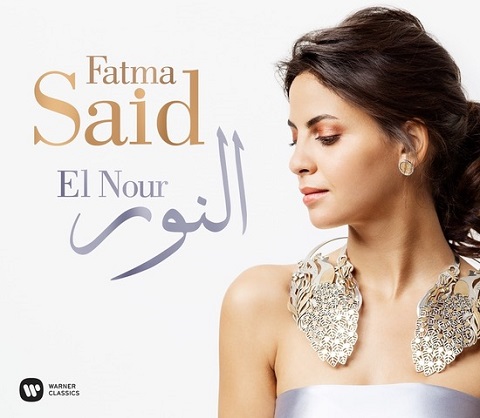 Born in Cairo, Said started voice lessons at the age of fourteen with Neveen Allouba, an Egyptian soprano who has sung throughout Europe and the Middle East and is now a prominent voice teacher and champion of the arts in Egypt. After graduating from the Hanns Eisler School of Music in Berlin, Said was awarded a scholarship to study at the Accademia del Teatro alla Scala in Milan and later became the first Egyptian singer ever to perform on the stage of La Scala.
Named a BBC New Generation artist in 2016, Said has garnered top prizes at the Veronica Dunne International Singing Competition and the Leyla Gencer International Opera Competition. With tenor Juan Diego Flórez, Said gave gala concerts at the United Nations in Geneva and in Muscat in 2017. She received an honorary award from Egypt's National Council for Women and became the first opera singer to be awarded Egypt's Creativity Award for her outstanding artistic achievement on an international level.
This audio interview was condensed and edited for clarity.
Rick Perdian: You started singing when you were quite young. How did that come about?
Fatma Said: I was fortunate to attend a school that cared about music as part of the curriculum and permitted me to sing when I was still very young. Our teachers were keen on bringing music into the classroom. I had a wonderful choir director who made it possible for us to perform throughout Germany. The school also allowed me to find my place as a soloist: I was able to enter competitions around the world at a young age, which was helpful in letting me compare myself to other singers at my level.
RP: When did you become interested in art songs?
FS: I was thirteen when I started singing art songs, actually German Lieder, and I've been doing it since then. Songs have always been important to me because I was introduced to classical music through them. The first ones that I studied were Wolf and Mozart Lieder, and I remember clearly working on Mozart's 'Das Vielchen' and Schumann's 'Die Soldatenbraut'. Through song I learned how to color a word, shape a sentence and pronounce each word in a special way so that my interpretation makes sense to the listener. Song is important to me, and I continue to dig deeper into the repertoire.
RP: For your debut recording, you chose to focus on Mediterranean cultures – Arabic, French and Spanish – through a fascinating array of music. How did the program come about?
FS: I wanted to do something in my first album that connected to my personality, character and upbringing. I listened to Arabic, French and Spanish music growing up and felt there was a strong connection between them, but I never understood it. Spanish music in particular felt close to Arab music. It made sense to me when I learned that the music of Andalusia grew out of the Moorish culture of Al-Andalus, or Muslim Iberia.
I found similar links between French and Egyptian music or French and Arabic music. In the nineteenth century, so many French painters, authors and poets were inspired by the Orient and the Middle East. These cultures, although they seem to be far away geographically from one another, are very connected. That's the idea behind the album, to express these connections spiritually, musically and emotionally, rather than just from the text angle.
I also wanted to present something that is personal to me and has not been performed by another artist. We opera singers tend to do songs that have been sung a million times before by other artists. I'm not saying that that the songs on El Nour have not been performed by others, but the selection and the new arrangements make it unique.
RP: Can you tell us something about the composers you feature on the recording, their songs and why you chose them?
FS: Gamal Abdel-Rahim's 'Ana Bent El Sultan' is a special song for me because it is an Egyptian art song, which are rare in my country. Abdel-Rahim was one of the few Egyptians who actually composed songs where the piano and voice are connected to each other. In his songs, the piano is not only there to accompany the singer, it has something to say. It is important to me as an Egyptian singer to present the classical songs of my country.
The rest of the music on the album is also quite special. For example, I feel honored to be singing 'El Helwa Di' by Sayed Darwish: he is not only one of the most important composers in the history of Egypt but of the entire Middle East. He was known for his unique style in which he sang exactly what he was playing on the oud without any other voices or instruments to create harmonies. It was a simple style that relied on the singer's ability to create musical arabesques, which are characteristic of traditional Egyptian music.
On the recording, 'El Helwa Di' is performed in a jazz style with Middle Eastern instruments sounding like hardcore jazz musicians. This song is usually performed by traditional Arab voices, so singing it with my classically trained voice is a new way of interpreting it as well.
RP: The music on the album is full of exotic instrumental colors. How did that influence your interpretation of the works?
FS: In song, color is the most important thing, which singers start to learn as soon as we begin taking lessons. It is the most difficult part of interpreting a song and is very important to me. Working with these special instruments helped me so much to find more colors in my voice and new ways to color the words that I am singing.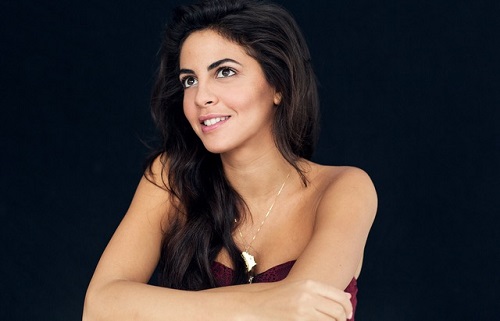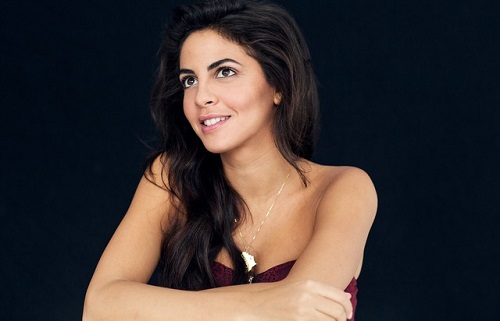 I am influenced by the sounds of an instrument and try my best to adapt to its own special sound. We cannot possibly always sing the same way. The way I sing with a guitar cannot be how I sing with a piano or an orchestra. It is something that we learn as opera singers, how to fit our voices with other voices.
The ability of singers to change the colors in our voices is what makes us special. We can adapt our voices to every song, text, instrument or arrangement, and that's so beautiful.
RP: You collaborated with a large number of instrumentalists on the recording. Were you able to finish the recording before lockdown in March?
FS: Yes, thank God, we recorded in January and February. We were actually very, very lucky to record everything before lockdown.
RP: Where were you during lockdown?
FS: I was in my Berlin apartment with my sister. We spent a lot of time together, and it was nice to dedicate time to my family. I learned a new language, worked out at home and rested my voice, which really needed rest. The break did my voice quite a lot of good as I had been singing a lot. I also worked on the text and music of works that I wanted to add to my repertoire, like Mozart arias, for example.
RP: What do you have scheduled in the future?
FS: Well, it's hard. Everything is unpredictable at the moment. I was supposed to sing Zerlina in Don Giovanni at Teatro di San Carlo Naples in February but, unfortunately, it has been canceled. I was looking forward to working with an incredible cast and Maestro Riccardo Muti, as well as his daughter Chiara Muti, who is the director. It's sad not to be able to do it, although I am planning to sing in the same production in Florence this summer.
I am much looking forward to my Wigmore Hall recital on 7 December with pianist Joseph Middleton, and to another with Malcolm Martineau at the Concertgebouw in January. I am scheduled to sing in Budapest on New Year's Eve with Maestro Ádám Fischer, but it all depends. Guitarist Rafael Aguirre and I were planning to perform together at Carnegie Hall in April, so I am hoping that New York reopens and we can travel there.
RP: You wear some fabulous jewelry in your recitals and in the photos on El Nour. Can you tell us something about their creator, Azza Fahmy, and how your association with her came about?
FS: She is one of my absolute favorite jewelers. Apart from her talents as a jewelry maker, I adore her designs. I've been a fan of hers for many years, but l also really, really admire her as a woman, an educator and someone with an incredible vision.
I've had the honor of meeting her in person quite a few times, and she is as incredible as her creations. It's a huge honor for me as an Egyptian to wear her jewelry in my concerts. I am so happy that she can be part of El Nour and accompany me on this journey.
Rick Perdian
To learn more about Fatma Said, click here.