United Kingdom Tchaikovsky, Swan Lake: London Philharmonic Orchestra / Vladimir Jurowski (conductor). Filmed (directed by Nathan Prince) at the Royal Festival Hall, London, on 2.5.2021 by Intersection and streamed via marquee.tv 2.6.2021. (CC)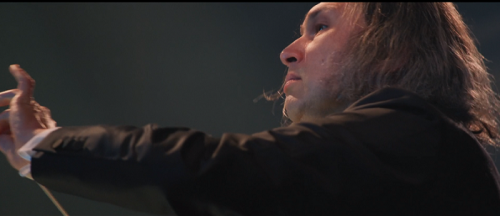 Tchaikovsky – Swan Lake, Op.20
In the London Philharmonic Orchestra's ongoing 'In the Stream of Life' concert series this was advertised as 'Jurowski's last word' as Principal Conductor after '14 years of exploration and challenge': though a performance of Tchaikovsky's great ballet Swan Lake was an unlikely end to his tenure. Performed in the original 1877 score, Tchaikovsky's inspiration poured forth unstoppably (Jurowski has never been one to dawdle). But it had to be online (courtesy of marquee.tv): shots of empty public spaces within the Southbank Centre brought back memories of a thriving, full hub that many of us have thought of as a second home for decades.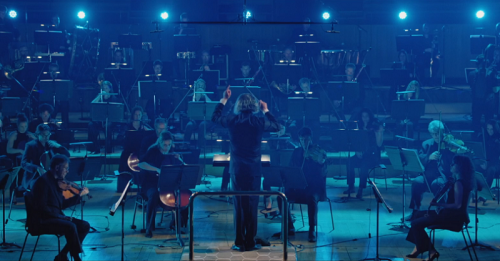 Some football stadium-calibre lights initially bathed the orchestra in an eerie (but nevertheless strong) blue glow. All very entertaining, but when there are no dancers it is to the music we should transfer our attentions. With his characteristic minimal but hyper-expressive beat (Jurowski has always been a real musician's conductor and those tiny gestures do seem to ensure maximally tight ensemble), Jurowski created a narrative arc that spanned across the hours; around two hours 37 minutes including a 30-second interval – you read that right! (It is possible to turn on the subtitles available on marquee.tv to view a guide to the story. These are translations of the indications that Tchaikovsky himself wrote alongside some of the numbers in the score.)
The Introduction seemed perfectly paced. The bustle of the celebrations on the eve of the young Prince Siegfried's coming of age fizzed like champagne. Waltzes tended not to hang about, but the phrasings always dripped with character. A harp-laced 'Pas de Trois', was full of grace; the famous 'Pas de Deux' was as eloquent as they come.
Throughout, woodwind contributions were massively characterful. Nowhere more so than in the second act. But when it came to the third act there seemed to be a more palpable sense of cumulative power, leading to some very effective Czardas. It was left to the final act, with its glowering pedal points, to take the drama to its conclusion.
Of all the soloists, perhaps it was the LPO's leader, Pieter Schoeman, whose solos were superb throughout the evening (including some fabulous stoppings).
The orchestra as an entity seemed completely behind Jurowski's vision, rising to every challenge: a blazing 'Dance with Goblets' was particularly noteworthy. A wonderful, life-enhancing achievement: all of which made the final fade to black all the more touching.
Some slightly wobbly camerawork aside, Intersection's presentation was excellent.
Colin Clarke
For more about the LPO click here.