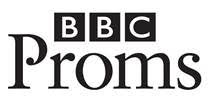 United Kingdom BBC Proms 2021 [5] – Laura Jurd, Prokofiev, Jessie Montgomery, Beethoven: Nicola Benedetti (violin), National Youth Orchestra of Great Britain / Jonathon Heyward (conductor). 7.8.2021 performance at the Royal Albert Hall, London, and reviewed when shown (directed by Matthew Woodward) on BBC Four. (JPr)
Laura Jurd – CHANT (London premiere)
Prokofiev – Violin Concerto No.2 in G minor
Jessie Montgomery – Banner (London premiere of chamber-orchestra version)
Beethoven – Symphony No.3 in E flat major, 'Eroica'
I wish I could be more enthusiastic about this year's BBC Proms season, obviously there have been huge obstacles to surmount in generating a series of concerts earlier in the year to anticipate how things might – or might not – be with the pandemic in this country during the summer. Watching the First Night (review click here) on TV and now this one I am wondering whenever there will be the return of the old normal or are we stuck with this new one. There is perhaps an argument to have the National Youth Orchestra of Great Britain socially distanced and reduced in number on the extended Royal Albert Hall platform but why is the BBC persisting with this for all the other ensembles when everyone must be being tested and should be able to perform normally (that word again). And masks? and elbow bumps? when the few Prommers coming can stand shoulder to shoulder and the Royal Albert Hall could, and I emphasise could, be at full capacity though it is clear audiences are not yet coming back in 2021.
For those watching at home the presentation of this concert on BBC Four was – for me – disappointing. We were introduced to what we were hearing reasonably well, though in the BBC's never-ending quest to make their Proms broadcasts more 'relevant' there seems to be something new this year called 'Hot Topic' during the interval. Gareth Malone asked, 'How do we change the image of classical music?'. What followed was extraordinarily awkward – probably scripted – and involved mentions of 'privilege few', white male composers, 'etiquette of going to a concert' (of all things!), audience attention spans and, of course, music education and the need for free lessons and free use of instruments. There is no easy answer of course, but I doubt watching talented young musicians playing kazoos will help fill the concert halls of the future. This Prom featured Nicola Benedetti who is a wonderful ambassador for classical music and the discussion proved it is sometimes better to just let music do the talking. Anyway, it is not just a new audience that is needed, currently it is clear from the empty spaces in the Royal Albert Hall this summer, the old one is proving slow to return now too.
The NYO's final performance at Leeds Town Hall the day after this Prom was a culmination of their 'Hope Exchange' summer activities which their blurb suggested would 'explore the music of hope and the power of optimism in a wide-ranging programme of events both in the classroom and the concert hall. NYO's Hope Exchange will explore the creativity young people are capable of through the give-and-take of hope, which guides every detail of this summer of relationship-building and performance-sharing. Through NYO's Hope Exchange, the trailblazing organisation leads the journey towards cultural recovery.' Very admirable of course after everything young people have gone through in the last eighteen months.
With this in mind trumpeter, composer and improviser Laura Jurd's new CHANT is a special commission and was getting its London premiere. It was just a kaleidoscope of electric sounds; those kazoos, strings quixotically strummed with plectrums, stamping, lone trumpeter, percussion, some later jauntiness in flutes and clarinets before eerie-sounding violins helped bring CHANT to an elegiac close as the music faded away. No doubting the commitment of the NYO although Jonathon Heyward's laidback podium style suggested he was conducting something other than what we heard.
The second London premiere was another short work, Banner from Jessie Montgomery, New York born violinist, composer and educator. Banner is described as a rhapsody on the theme of the 'The Star-Spangled Banner', the national anthem of the United States and composed in 2014 to celebrate its 200th anniversary. Montgomery poses the question 'What does an anthem in the twenty-first century sound like?'. This is another new work that uses a very wide range of instrumental colours and effects. At less than ten minutes it seemed (sorry!) much longer. For most of its duration it was as if the NYO was 'playing all the right notes, but not necessarily in the right order'. Scored for string quartet and chamber ensemble, Banner has undoubted elemental force though with an odd militaristic fervour at times in the thumping of the double basses and slashing string chords. Impressing not for the first or last time in this concert was the Kynan Walker, the leader of the NYO, whilst Heyward's calmness seems his greatest attribute.
Prokofiev's Second Violin Concerto was premiered in 1935 by the French violinist Robert Soetens in Madrid and it was interesting to hear Benedetti respond to a BBC recording of Soetens performing the concerto in the following year and conducted by Sir Henry Wood. Benedetti commented on the soloist's 'laser-focussed sound' and 'rhythmic freedom' and equated discovering the recording as 'like a Christmas present'. The Allegro moderato soon connects us with a soundworld we are familiar with from Prokofiev's 1938 Romeo and Juliet. It began with Benedetti's violin lamenting sadly though what this says about the composer's imminent return to Russia after years abroad we probably cannot say at this distance in time. There is a first opportunity to be amazed by Benedetti's fingers racing up and down her violin playing a plethora of notes as if swept up in a musical tornado. The movement has a slightly uneasy feel to it and becomes rather quixotic before two short, sharp thuds from the entire orchestra.
More of the young lovers Romeo and Juliet permeated the Andante assai. Benedetti's serene, lyrical melody arising from within the NYO – who she was soon beginning a dialogue with – showcased her quietly restrained and unshowy virtuosity. Benedetti described this as Prokofiev at his 'absolute best'. Her pizzicatos ushered in the fading away of the music to suggest all the optimism we heard earlier was ephemeral.
All of a sudden, we leave Verona and the final movement's rondo takes us to Spain with the intrusion of castanets, the music gets quicker and quicker, and Benedetti's fingers almost become a blur and not forgetting all the bravura double-stopping. She described the Allegro, ben marcato as a 'macabre waltz' though it is clearly a very heavy-footed one. It all gets ever so slightly schizophrenic as the violin's lines becomes increasingly fevered as the concerto reaches its visceral climax.
The celebration of Beethoven's 250th birthday anniversary is almost never ending probably because it was interrupted by the pandemic. The NYO brought us his 'Eroica' Symphony dedicated to Napoleon until the composer realised how autocratic he was.
Heyward's 'Eroica' perfectly reflected what I perceive to be the conductor's personality and I wonder whether anything ever disturbs his equilibrium. Tempo and temperament were well-controlled after the two opening E-flat major chords that that changed music for ever. What ensues involved heroic struggle, darkness and light, all ending with an almost unrestrained set of variations. The original hero of this 1805 symphony was, of course, to be Napoleon and there must be a biographical – even an autobiographical – element to it. The Allegro con brio is a battle, maybe against adversity of some sort. The second movement is a funeral march composed when Napoleon was alive so what are we mourning in its evident depth of feeling? The Scherzo is restless and playful – perhaps after tragedy there is still hope? – and the horns blare forth in the Trio before a rather abrupt and perfunctory end to the movement. The theme for the Finale was from Beethoven's 1801 Prometheus ballet and from Heyward and the NYO it had a transcendent unity of purpose and cumulative expressive impact that suggested the feeling of life renewing itself and the future being faced head-on by the music rushing to its empathic climax
Both in this Beethoven (conducted without a score), and earlier with the Prokofiev, it was the precision, clarity and vigour that Heyward – often shown almost prancing on the podium – encouraged from the NYO players who excelled in all we heard. Featuring throughout were some outstanding solo eye and ear-catching contributions from a great number of them: notably violinist Walker as mentioned before, as well as Archie Morton (oboe), Daisy Noton (flute) and Eliza Talman (trumpet).
Their encore was another short piece inspired – according to presenter Jess Gillam – by 'poems written on the theme [of hope] by the musicians themselves' which composer, trombonist (and another improviser) Alex Paxton has helped turn into 'a performance piece that ends the NYO's concert with hope.' Led by Walker's violin the orchestra were at their most rumbustious and it lifted the spirits even though its musical idiom owed much to Leonard Bernstein.
Jim Pritchard
For more about the National Youth Orchestra click here.