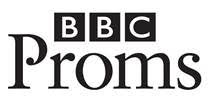 United Kingdom BBC Proms 2021 [12] – Payne, Berlioz, and Beethoven: Dame Sarah Connolly (mezzo-soprano), BBC Symphony Orchestra / Martyn Brabbins (conductor). Royal Albert Hall, London, 13.8.2021. (MB)
Anthony Payne – Spring's Shining Wake
Berlioz – Les Nuits d'été, Op.7
Beethoven – Symphony No.6 in F major, 'Pastoral', Op.68
It was a lovely idea to open this concert, originally to be conducted by Andrew Davis, with a work by Anthony Payne, who died earlier this year. Spring's Shining Wake is an interesting piece in conception, shadowing the course, as Payne put it, of Delius's In a Summer Garden, without ever quoting from it. Opening with 'an entirely personal and independent ground …, only very loosely related to the model, the work then proceeds to find equivalents in my vocabulary for every structural and textural move in the Delius.' Such music — Delius and 'other late-Romantic English composers' — had been very close to Payne in his youth; only then, in 1980-81, did he feel he had attained the detachment necessary to attempt such an experiment. For me, the soundworld seemed closer to Schoenberg than to Delius, though it could hardly be taken for either. In that respect, this might almost have been a tribute to the Five Orchestral Pieces, Op.16: not only in harmony but in motivic writing too, albeit more strongly obbligato than Schoenberg's opening, so-called 'recitative' movement. Dawn-like, moving into a fuller awakening in more Bergian climax, the work evoked fine playing from the BBC Symphony Orchestra, whether its string bedrock or wind soloists. Martyn Brabbins's direction seemed spot on too: never intrusive, yet guiding Payne's score clearly, revealing it as a tone poem of unusual yet, in some sense, strangely familiar qualities. A telephone call — alas, not the last of the concert — offered an intriguing touch of audience participation.
Sarah Connolly joined the orchestra for a moving performance of Berlioz's song-cycle Les Nuits d'été. 'Villanelle', the first song, proved aptly welcoming and sharply etched, Brabbins and Connolly providing plenty of space for solo instruments to speak. The nervous energy generated was not exactly allayed but rather transmuted in 'Le Spectre de la rose', its long melodic lines finely shaped by soloist and orchestra alike. There was something ineffably uncanny and poignant to the memories and sentiments of nostalgia evoked, providing not only a crucial connection to the songs to come but also to Payne's Spring's Shining Wake. 'Sur les lagunes' was gravely beautiful, a deeply Romantic vision that prepared the way for the sadness of 'Ah! Comme elle était belle et comme je l'aimais! Je n'aimerai jamais une femme autant qu'elle.' Taken slowly yet never ponderously, 'Absence' showed again that a certain lightness is often necessary to plumb Berlioz's depths. The moonlight of 'Au cimetière' might almost have been our destination, and so it momentarily felt, before the invigorating sense of departure, of adventure, in the closing 'L'Île inconnue', its spirit quickened by both voice and orchestra, often in tandem. This was a performance full of light and shade, whether in timbre or something more metaphysical.
Fresh, lively, detailed, the opening of the Pastoral Symphony promised much, somewhat in the line of Berlioz. Subtle inflections that told without disruption likewise spoke of an ability to balance competing demands. If the first movement turned out to be quite a brisk stroll, less imbued with metaphysical meaning than many great performances of the past, Brabbins guided it with intelligence and a welcome lack of self-indulgence. The 'Scene by the Brook' flowed nicely, in not dissimilar vein, though here I came to feel more urgently the lack of a propelling 'voice', Beethoven's vision edged more closely toward conventional tone-painting. Its successor movement, swifter and lighter than usual, continued in like-minded fashion, though the Trio dug in more. Rustic within symphonic bounds, its lack of silly 'effects' was welcome. The Storm was somewhat well-behaved; I could not help but wish that a little more had been at stake, while admiring the scrupulous balance struck between pictorial and symphonic. Beethoven's transition to the finale, though, was admirably, respectfully handled. If that final movement itself glowed and proceeded with intelligence, I was ultimately left asking what it had all meant. This is not of course the Fifth Symphony, but it still needs — at least for me — something more.
Mark Berry