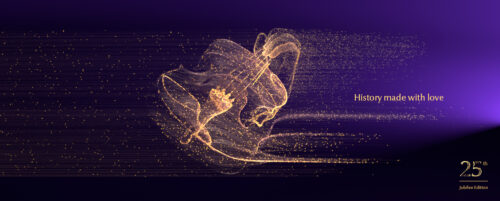 Romania George Enescu Festival 2021 [2]: Yuja Wang (piano), Mahler Chamber Orchestra (concertmaster & leader: Matthew Truscott). Romanian Athenaeum, Bucharest, 15.9.2021. (SS)
Haydn – Symphony No.31 in D major, 'Hornsignal'
Janáček – Capriccio for Piano Left-Hand and Chamber Ensemble, Vzdor (Defiance)
Stravinsky – Octet for Winds
Shostakovich – Piano Concerto No.2 in F major, Op.102
Braying natural horns at the beginning of Haydn's 'Hornsignal' Symphony announced with a jolt what was perhaps inevitable: the Mahler Chamber Orchestra is now a very different beast from the ensemble that Claudio Abbado founded and conducted regularly until his death in 2014. Disappointingly, this shift to a full-on period ensemble sound for Haydn seemed a raw deal compared to the grace and depth Abbado would have brought to this music. As far as 'historic' style goes, it was flawlessly but rather ceremoniously executed. This symphony leaves little doubt as to what it is evoking – the pursuits of courtly hunting and courtly dancing – and a fussy determination to dress it up even more in its 'original' context only nailed it down as the work of a liveried composer-servant. Other than an anachronistic glorification of aristocratic privilege, there just wasn't much else to hear. When Austrian TV finally produces an Eszterháza bedroom farce miniseries, they should talk to the MCO about doing the soundtrack.
After the Haydn, the ensemble reverted to a modern sound and the other three works on the program were a dazzling showcase for the MCO's woodwinds and brass. Stravinsky's Octet ran like clockwork, but clockwork with a soul. Both the musicians and Yuja Wang were sensitively tuned into the mercurial character of Janáček's Capriccio for Piano Left Hand and Wind Ensemble, an even more challenging work to pull off. In its quieter moments it sounded as delicate and atmospheric as anything from In the Mists, while the coda swelled into grandly symphonic Janáček. The virtuosic cascade of optional octaves at the end was, of course, played as octaves. It was a delight to see a pianist of Wang's caliber and fame tackle such a wonderfully unusual piece that lies far outside of the repertory mainstream.
As with the Janáček, Wang took on soloist and conductor duties for Shostakovich's exuberant Piano Concerto No. 2, setting an ideal tempo that wasn't too far from Shostakovich's own breakneck pace when he recorded the work, but still giving enough space for her to lean into the phrases more than he did. The only moment when a conductor felt lacking was the tutti climax in the first movement, when the orchestra overpowered the soloist, but balance was otherwise good. One other worry about a conductor-less performance of this work was dispelled right from the beginning – the woodwind, heart and soul of the outer movements, always came to the fore. The piano solo was a winning mixture of confidence, agility and style; in short, all the hallmarks of a great Wang performance. The outer movements sparkled as if composed yesterday and the tender second movement was refreshingly unsentimental. The Capriccio was by far the bigger pianistic feat of this concert, but despite this Shostakovich concerto being a comparative doddle that Wang could probably play in her sleep, it sounded no less of a triumph.
Sebastian Smallshaw